Top Real Estate Agency In Malaysia 2022

Top 10 Property Agency In Malaysia 2020
Finding the right real estate agency to help you buy or sell your home can be quite stressful, and there has been many horror stories of rogue property negotiators running off with their clients deposits. So here are a list of some of the top property agencies in Malaysia in 2022, who have a good track record of delivering on their real estate promise :

Esprit Estate Agent
A fast growing real estate firm, Esprit Estate Agent Sdn Bhd is a multi-award winning real estate firm established in year 2000, with a long standing proven track records in providing real estate services in Malaysia.
Their goal is to be the biggest community of real estate professionals who dares to be different, and aim to be innovative and revolutionise the real estate business model.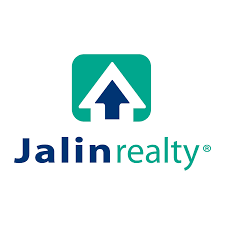 Jalin Realty
Jalin Realty is a privately owned business specialising in property marketing, sales and support. The business began in Kuala Lumpur in the 1980s, marketing property to people looking to diversify their wealth. In the 2000s, the business began marketing Australian property to Malaysia, followed by the opening of offices in Singapore, Indonesia, China, Australia and now Hong Kong.

Kith & Kin Realty Sdn Bhd
Kith & Kin Realty Sdn Bhd is a registered Real Estate Agency (Reg. No. E (1) 1933) with the Board of Valuers, Appraisers, and Estate Agents of Malaysia. Founded in 2020, kith & kin provide professional real estate brokerage services for newly launched projects, as well as the sub-sale and rental market.

ERA Malaysia
ERA Malaysia is associated with the registered company of New Bob Realty Sdn Bhd which currently has its offices at Penang, Kuala Lumpur, Kedah and Johor. ERA Malaysia is a key player in providing training and business consultation for real estate agencies while fulfilling the dream of Real Estate Negotiators and agencies in reaching their fullest potentials.

MAXXAN Realty
MAXXAN is an innovative real estate company established in October 2017. Spearheaded by our 3 founders with a unified vision to always stay ahead of the game, and to develop teams throughout Malaysia and venture into international markets. In less than 2 years, they have expanded their operations to major cities across Malaysia and tripled our team size, building a total of 12 teams.

Chester Properties
Chester Properties Sdn Bhd is a young and dynamic company, Chester Properties has within a short time grown from a single-office entity in Kota Damansara to more than 10 branch offices.
The expansion of Chester's agency to Chester group is a major step forward as well as a great reputation boost for LEAP market Malaysia in their aspiration to become pioneer authentication of Real Estate brand and to ultimately achieve global recognition.

The Roof Realty
The Roof Realty is an emerging real estate agency focused on providing sales, rent and property management of residential, commercial and industrial properties. They know that real estate clients want to deal with negotiators that have knowledge, expertise, honesty, integrity, and are committed to achieving the best possible result for them. The Roof Realty provides ongoing training to ensure their team is aware of the latest industry trends as well as changes to laws and conditions to maintain clients' utmost interest.

Keller Williams Malaysia (Reapfield)
Established in 1984, the Reapfield Group has over 35 years of proven excellence in Malaysia. In 2019, the Reapfield Group officially joined Keller Williams Realty International; and is proud to be part of the ever-growing Keller Williams family!
With an award-winning 35 years of history, and over 800 associates strong and counting, Keller Williams Malaysia dominates local and international real estate projects in residential, industrial, and commercial markets.

MIP Properties
MIP Properties Sdn Bhd (LPPEH Reg. E(1)1866) is registered with the Board of Valuers, Appraisers, Estate Agents and Property Managers of Malaysia. They are an innovative and aggressive Real Estate Agency with a highly dedicated team of Real Estate sales consultants providing comprehensive range of real estate related services to individuals, corporate clients and business partners.
Wrapping up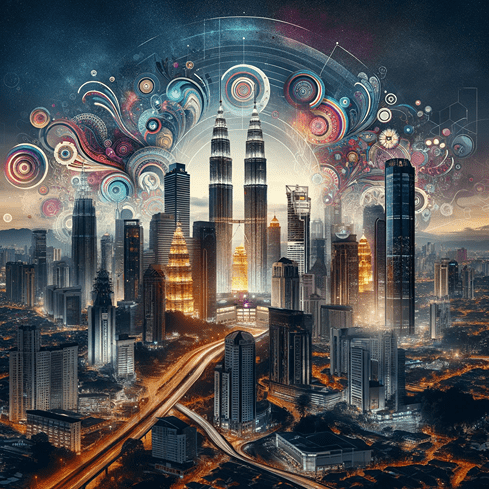 And there we have it, folks – the ultimate round-up of Malaysia's finest real estate agencies for the year 2022! These are the titans of the trade, the agencies that have gone above and beyond to help you find your perfect piece of paradise in our beloved land. Whether it was the hustle and bustle of KL you were after, the serene suburbs, or a slice of beachside bliss, these agencies have been your trusty guides every step of the way. So, hats off to these stellar performers who have made property hunting a breeze and dreams a reality. Here's to finding that perfect spot you can call home, where stories unfold and memories are cherished, in our one and only Malaysia!
Stay tuned with the realestatemy.com/blog for more up-to-date tips and guides for real estate marketing professionals.