Top Property Developers In Malaysia 2022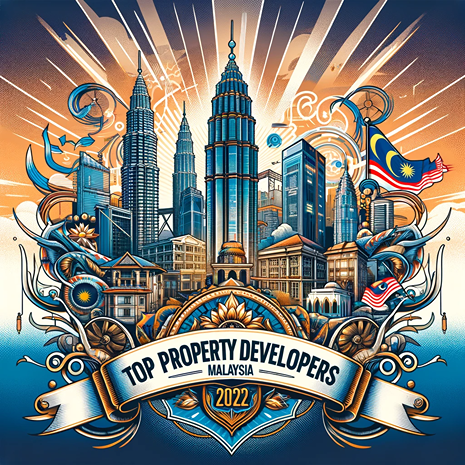 Top 10 Property Developers In Malaysia 2022
The property market has been challenging in Malaysia due to the covid-19 pandemic and the lock-downs throughout 2021. This effected many of the property developers in terms of construction timelines as well as sales. Here are a list of the top property developers in Malaysia in 2022 who have stood the test of time and continue to deliver value with their real estate development projects :
UMLand
UMLand's Niche division has completed several residential developments in Kuala Lumpur and Johor. These include Suasana Sentral Loft (KL Sentral, KL), Suasana Bangsar (Bangsar, KL), Seri Bukit Ceylon (Bukit Ceylon, KL), Suasana Bukit Ceylon (Bukit Ceylon, KL), and Somerset Puteri Harbour (Iskandar Puteri, Johor).
UMLand's Suasana Iskandar Malaysia is the iconic residential development which comprises of a 35- storey serviced apartment tower, the very first Amari hotel in Malaysia , managed by ONYX Hospitality Group, and is complemented by Zenith Lifestyle Centre, a two-level international and specialty dining , avantgarde entertainment, premium wellness right in the middle of Johor Bahru City Centre. Medini Lakeside in Medini Iskandar Malaysia is an integrated development comprising UMCity (a mixed-use commercial development) and Viridea Lakeside (a green residential development). Meanwhile in the heart of Kuala Lumpur, Star Residences is a joint venture initiative with Symphony Life Berhad to develop an upmarket serviced residences in the center of KL City.
Glomac
Glomac group of companies began in 1988 by visionary entrepreneur co-founders Tan Sri Dato' FD Mansor (Group Executive Chairman) and Datuk Richard Fong (Group Executive Vice-Chairman).
It was listed on the Main Board of Bursa Malaysia Securities Berhad on 13 June 2000 and its evolvements has seen Glomac group recognised as a trusted and responsible developer, involved in every aspect of property and real estate development.
Currently helmed by Datuk Seri FD Iskandar, Group Managing Director/Chief Executive Officer; today, Glomac Berhad comprises more than 55 subsidiaries and has successfully completed close to RM9 billion in total sales value.

IJM
With almost four decades of success, IJM holds leading positions across our core businesses in Construction, Property, Industry and Infrastructure. Their growth over the years is a direct result of strong leadership and delivery capabilities, good corporate governance and a drive for excellence which has resulted in a sustainable business model that has delivered one inspired solution after another.

M K Land
M K Land is firmly entrenched in the property development industry of being one of the largest public listed property companies with a paid up capital of RM 1.174 billion. The Group has a diversified portfolio of projects, which includes affordable housing, lifestyle living, commercial development, resort, a water theme park and property investment.
M K Land Holdings Berhad is now under the leadership of YBhg. Tan Sri Datuk Haji Mustapha Kamal bin Abu Bakar. YBhg. Tan Sri Datuk Haji Mustapha Kamal bin Haji Abu Bakar is the Chief Executive Officer of M K Land since he took over the helm since July 2008. The Company is an extension from the EMKAY Group, which was formed by Ybhg. Tan Sri Datuk Haji Mustapha Kamal on 1st March 1983. Since its formation, EMKAY has been involved in property, construction, commerce, landscaping, resort, agriculture, manufacturing and education
Naza
Known as the enabler of successful projects such as the award-winning Taman Tun Dr Ismail which started in 1973, Naza TTDI Sdn Bhd is the property development arm of the Naza Group and is on course to becoming a formidable property developer in the country, committed to delivering quality lifestyle concepts and products with customer service excellence to maximise shareholders' value.
The company has delivered 14,000 residential and commercial units and firmly established its foothold in the industry through the development of notable townships and buildings within the Klang Valley which includes the 662-acre Taman Tun Dr Ismail, TTDI Alam Impian, Stadium Malawati, Masjid Al-Ikhlas, TTDI Jaya and TTDI Grove.
Making its mark in the category of high impact mixed-used development, Naza TTDI has Platinum Park in Kuala Lumpur, TTDI Gateway in Shah Alam, and MITEC (Malaysia International Trade and Exhibition Centre) under its expansive property portfolio.

Selangor Dredging Berhad
SDB began in 1962, when Mr. Teh Kien Toh incorporated Selangor Dredging Limited. In 1964, the company changed its name to Selangor Dredging Berhad upon listing on the main board of the Kuala Lumpur Stock Exchange.
For over two decades, the company's sole business was tin mining. It was the first Malaysian company to construct and operate a dredge. It operated two dredges in Dengkil, Selangor and the second dredge, constructed in 1971 was the largest and most advanced dredge in the world.
SDB is now known as an award winning developer who produces niche property developments with innovative concepts and designs.

Sunway Property
Sunway Property is the property arm of Sunway Group which was established in 1974, and is now one of Malaysia's top multinational property-construction corporations, with businesses in 50 locations worldwide across 12 industries. The company has won over 200 international and national awards, testifying to its innovation and its ability to balance financial performance with social and environmental responsibilities.
Sunway Property builds for a better tomorrow by creating an integrated environment to live, learn, work, play, be healthy and be connected in a safe environment. Our unique business model, build, own, operate, powers our ability as a Master Community Developer to create a unique win-win proposition through sustainable communities where future generations can continue to thrive.

Paramount Property
Paramount Property has a rich legacy in property development spanning four decades, tracing our roots to humble beginnings in Sungai Petani, Kedah where a rice miller's first foray into property development would grow into the people's developer. Our passionate, highly collaborative team at Paramount Property is driven by a shared vision with our parent company, Paramount Corporation – to change lives and enrich communities for a better world.

 Sime Darby Property
Sime Darby Property has a 46-year track record in developing residential, commercial, and industrial properties. They are Malaysia's biggest property developer in terms of land bank, with a balance developable area of 20,572 acres and a total estimated GDV of RM89.3 billion.
They have built to date 23 active townships and developments that are strategically located and connected to major highways and transportation hubs within key growth areas and economic corridors stretching from the central region of Klang Valley to Negeri Sembilan and Johor in the South.

Mah Sing
Recognised throughout Malaysia as the leading property developer for more than 20 years, Mah Sing Group Berhad has a proven track record of developing and completing prime residential and commercial projects strategically across Malaysia's property hotspots. This currently includes projects across greater Kuala Lumpur, Klang Valley, Johor Bahru (Iskandar Malaysia), Penang (North Corridor Economic Region), and Kota Kinabalu, Sabah. What sets Mah Sing apart from other developers is its product offerings and the ability to cater to the diverse buyers and market segments.
Wrapping up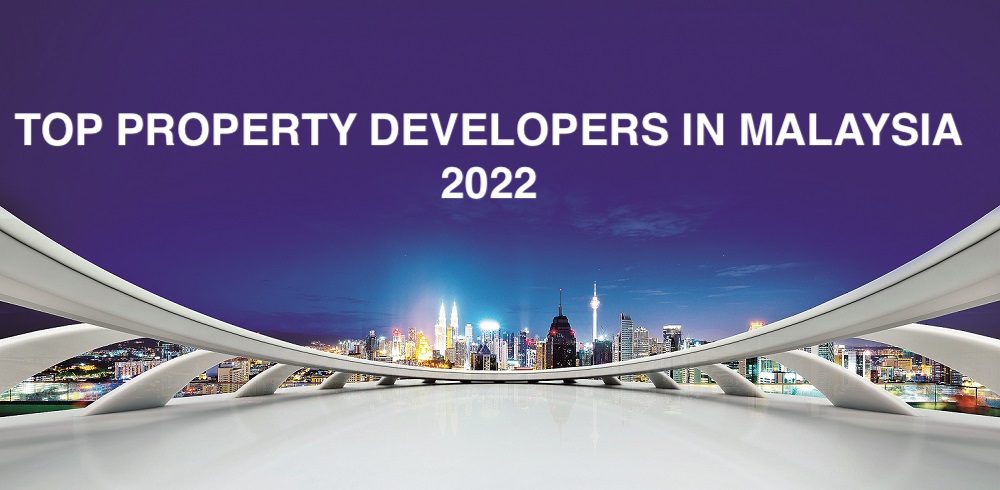 We have had a look at the best of the best in Malaysia's property development arena for 2022. These are the champions of construction, the visionaries transforming our Malaysian tanah with their innovative projects and top-drawer developments. Whether you're looking to invest in a high-rise with a view or find a cosy nook in a new township, these developers have been paving the way for your future homes and communities. So, take your pick from this stellar lineup, and step forward into a space that's built with passion and precision, just for you. Click here for the Top 10 Property Developers In Malaysia 20223
Stay tuned with the realestatemy.com/blog for more up-to-date tips and guides for real estate marketing professionals.