How to impress Malaysian property buyers with virtual staging

A smart seller knows that a better-looking house will be easier to sell than one that is derelict and dirty. In western countries, house-staging is a popular method to improve a house's aesthetic appearance from the buyer's perspective. However, the time, effort and cost it takes to prepare a traditional staging (think developer's show houses) are beyond the realm of average Malaysian sellers. Enter virtual staging. With 9 out of 10 buyers using the internet to search for homes, we'll show you how virtual staging will help you to impress Malaysian property buyers.
What is Virtual Staging?
Virtual staging is the art of decorating rooms with lifelike digital images of furniture and accessories to make it attractive to buyers. First, you need a professional photographer to take the property photos which are important for the final image to look realistic. Then the photos are edited using a design software to "fill" furniture and accessories in the room. The end result is beautiful photos that help potential buyers to make an emotional connection to the house and motivate them to view it.
Can Virtual Staging be used for all homes?
Virtual staging is not suitable for all types of home. Some are better off with traditional staging. However, when done right, it works wonderfully for:
Vacant homes
Homes with outdated furniture
Properties with tenants, which leave the owner little control over the space's appearance
If you are still living in your house, then traditional staging is a superior choice for you. You can still virtually stage a few rooms if you and your real estate agent think it's worthwhile, though.
Why should you use Virtual Staging to help sell your home?
With virtual staging, potential buyers get the best of both worlds. They get to visualise the potential of a home that has been virtually staged as well as the empty one, so they get a complete view of the property. It can be a fantastic asset to impress Malaysian property buyers when you are selling a vacant home, a home occupied by tenants or filled with old-fashioned décor.
Comparison between Virtual Staging and Traditional Staging
One of the best things about virtual staging is that it is a whole lot cheaper than traditional staging. Here's what you can expect:
Virtual staging costs between RM200 – RM1,000, depending on the designer you use, your location and the amount of space you need to be staged
Traditional staging runs over thousands of Ringgit per month, depending on the stager you use, the amount of furniture and accessories you need to rent, your location and the amount of space you need to be staged
Cost is not the only thing you need to consider, though. Here's a side by side comparison of the pros and cons of virtual staging versus traditional staging in Malaysia.

Pros and cons of Virtual Staging
Empty rooms don't impress. Especially when buyers are flicking through photos online. Virtual staging can help your property to stand out, but you have to get it right from the start. Be sure to hire a professional photographer and a reputable design company to get the best results.
Pros of virtual staging:

Is cost effective compared to traditional staging
Offers you the opportunity to stage any number of rooms
Easier to attract prospective buyers' attention online
Allows you to stage flex rooms in multiple ways
Helps you showcase an empty home's best features
Cons of virtual staging:

Can be difficult if the house is occupied, unless you have photos of the empty rooms
All the furniture and decorations don't physically exist, so the buyer doesn't get to see it in reality
Becomes more expensive when you need to remove furniture or items from photos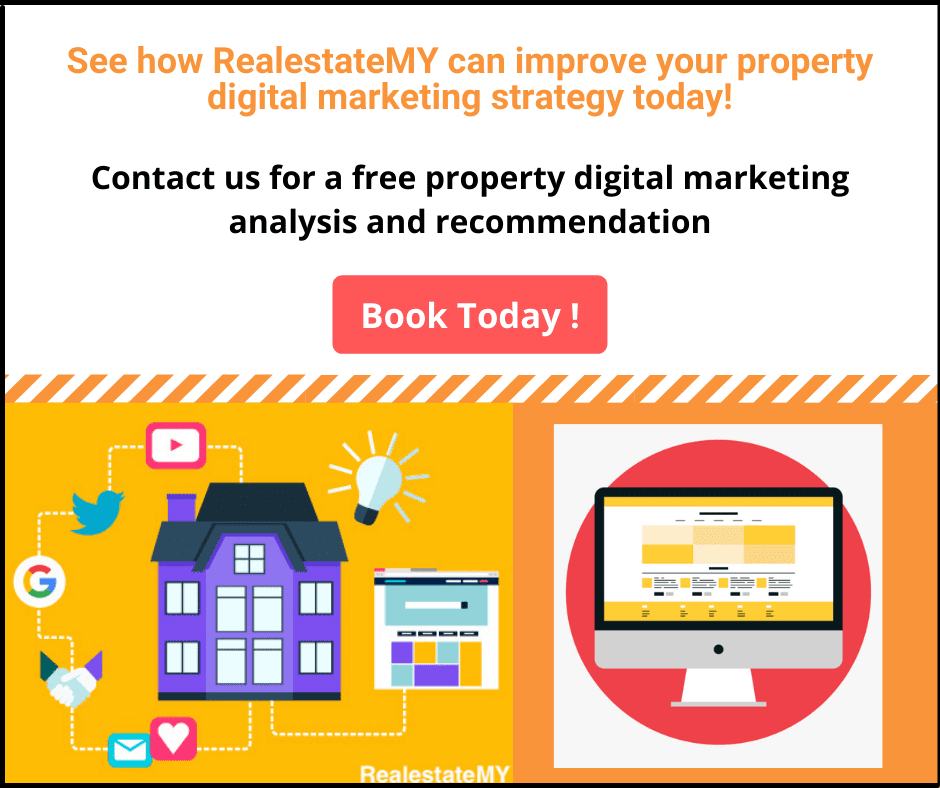 Pros and cons of Traditional Staging
Traditional staging, which real estate agents and property developers have been using for years, doesn't always need a professional stager. However, it does require a flair for interior design, an eye for detail and the ability to create spaces that attract a wide audience.
Pros of traditional staging

Appeals to buyers' imagination
Prevents buyers from having to view an empty shell of a house
Gives buyers a real perspective when they tour your house
Makes spaces appear bigger and helps potential buyers to gauge the size
Helps your house to stand out in buyers' memories after they leave
Cons of traditional staging

Requires actual pieces of furniture and decoration to be rented
Can be expensive and it's an on-going cost until the house sells
May be unnecessary, depending on how quickly houses sell in your market
Stay clear of these Virtual Staging mistakes
The ultimate mistake in virtual staging is hiring a design company that's not good enough. For virtual staging to work, the photos have to be extremely realistic – buyers shouldn't be able to tell the difference between a real photo and a computer-generated one.
Other mistakes to avoid in virtual staging are:
Using virtual staging when it is not necessary. Removing or replacing elements in photos when they were perfectly fine anyway incurs extra cost and is a waste of time
Not providing potential buyers with photos of the empty rooms. Buyers may expect the house to look the same as the listing photos so make sure to provide these photos as well as the staged ones
Making a house look worse instead of better. Be careful of going overboard with furniture and decoration in the staged photos