Top Real Estate Agency In Malaysia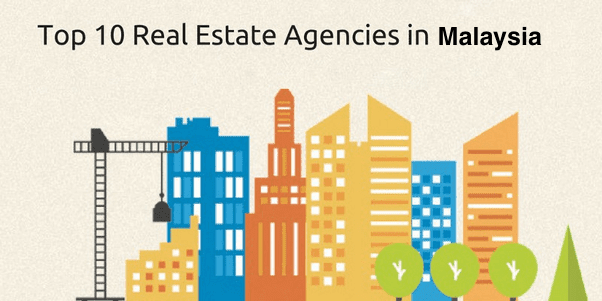 The property buying process can be incredibly stressful, regardless of whether you're a first timer or a seasoned property investor. Fortunately, you can find a good real estate agent who's willing to do a lot of the hard work for you. RealestateMY took the time to create a list of some of the best real estate agencies in Malaysia. Here are the top 10 real estate agencies that we have reviewed.
Reapfield
Established in 1984, Reapfield Group has over 30 years of proven excellence in Malaysia and they treasure long term business relationships. Their passion is in building strong leaders internally, focusing on character development in every member. Each of their 900 Real Estate Professionals are specialists in their own field.
IQI
IQI agents are constantly groomed and monitored to ensure they keep up with the industry's demands. Their motto is "We Enjoy Life" while working hard to achieve our dreams, and we seek to reward our warriors as they strive harder to accomplish new milestones and improve results.
Hartamas Real Estate
Hartamas Real Estate Group  was established since 1996 with a current workforce exceeding 350 people located in 7 offices including one in Shanghai. Hartamas is a well-structured real estate group with dedicated divisions and departments offering its uncompromised specialized
Oriental Realty
Oriental Realty is one of the largest real estate agency network in Malaysia today with more than 500 negotiators over offices in Malaysia nationwide committed to achieving the best possible results for the clients. Oriental Realty has certainly established itself as a major force in the real estate agency market establishing local network in Malaysia and is also leading the way to create innovation to the Real Estate Industry for the interest of its customers.
Knight Frank
Knight Frank has a strong presence in Malaysia with its headquarters in Kuala Lumpur as well as branches in Penang, Johor and Kota Kinabalu. The company offers high-quality professional advice and solutions across a comprehensive portfolio of property services and is registered with the Board of Valuers, Appraisers and Estate Agents. The Company is licensed to undertake property, valuations / consultancy, estate agency and property management and is also on the panel of all leading banks and financial institutions.
Sharedworth
Sharedworth Realty is a relative new comer in the industry, a tech based realty that adopts the most advanced proptech and most efficient processes to give clients the best and quickest results. Sharedworth specializes in sub-sale, residential and commercial projects.
Raine & Horne International
Incorporated in 1982, Raine & Horne International Zaki + Partners Sdn. Bhd. is a firm of Chartered Surveyors and Registered Valuers. Their practice covers a wide range of services including property valuation, project management, property management, real estate agency and corporate advisory in property consultancy.
PropNex
PropNex Malaysia is a master licensing of PropNex Singapore since 2018 at Kuala Lumpur and will keep expanding to all over Malaysia. Through intensive training and rigorous initiatives, they have nurtured a group of world-class realty professionals that is led by a management team of visionaries. This winning combination has resulted in phenomenal business growth and international expansion.
Polygon Properties
POLYGON PROPERTIES specializes in working closely with prominent and reputable property developers to bring exclusive property deals to savvy international and local investors. They provide institutional and individual investors with in-depth, comprehensive market research, consultancy and business platform to access exceptional investment opportunities, straight from the developers.
Propertyhub
Property Hub is a full-service real estate agency specialising in the sale and rental of up market properties and among the most progressive and fastest-growing agencies based in Mont Kiara since 2009, expanding to new branches in Kota Kinabalu and KLCC to serve a wider community. A place where passion, professionalism and properties converge, we provide incisive market insights and outstanding service quality to deliver diverse and profitable property portfolios and a premier real estate experience.
Stay tuned with the realestatemy.com/blog for more up-to-date tips and guides for real estate marketing professionals.