Top Property Developers In Malaysia 2020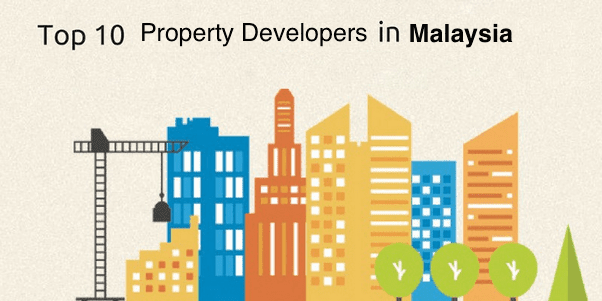 Top 10 Property Developers In Malaysia 2020
Knowing which property developer to buy from can be stressful, and there has been many horror stories of developers not delivering what they sold on the brochures and not being what their property website galleries displayed. So here are a list of the top 10 developers in Malaysia in 2020 who have a good track record of delivering on their real estate development projects :
 Sime Darby Property
Sime Darby Property has a 46-year track record in developing residential, commercial, and industrial properties. They are Malaysia's biggest property developer in terms of land bank, with a balance developable area of 20,572 acres and a total estimated GDV of RM89.3 billion.
They have built to date 23 active townships and developments that are strategically located and connected to major highways and transportation hubs within key growth areas and economic corridors stretching from the central region of Klang Valley to Negeri Sembilan and Johor in the South.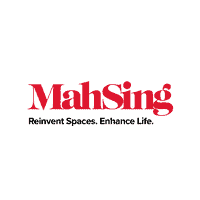 Mah Sing
Recognised throughout Malaysia as the leading property developer for more than 20 years, Mah Sing Group Berhad has a proven track record of developing and completing prime residential and commercial projects strategically across Malaysia's property hotspots. This currently includes projects across greater Kuala Lumpur, Klang Valley, Johor Bahru (Iskandar Malaysia), Penang (North Corridor Economic Region), and Kota Kinabalu, Sabah. What sets Mah Sing apart from other developers is its product offerings and the ability to cater to the diverse buyers and market segments.
One of the Group's strong commitments can be seen in their charity arm, the Mah Sing Foundation – to aid and benefit the less privileged. On top of residential development, the Group also has a strong commercial presence with Grade A buildings, integrated business parks and mixed commercial developments. They are one of the pioneers of en-bloc commercial sales in the key capital of Malaysia.
Sp Setia
S P Setia has established a strong brand presence in Malaysia as well as overseas, a brand synonymous with quality, reliability and value creation. S P Setia is also at the forefront of branding in the property industry in Malaysia, being the pioneer in coining the renowned LiveLearnWorkPlay concept which is trademarked by the company as well as ECO philosophy in all S P Setia's developments, making it a highly regarded brand in the industry.
Their quality products as well as our sensitivity to our customers'​ needs and aspirations have also contributed to S P Setia's sterling reputation as a property developer. A multiple award-winning public listed company, S P Setia ceaselessly strive to produce innovative and quality products not only for Malaysians, but International communities as well. Their well-received products range from Townships to Eco Homes, Luxury Homes, High Rise Residences, Retail & Commercial and Integrated Developments.
OSK Property
Established in 1997, OSK Property (OSKP) develops residential, township and commercial projects located in strategic growth areas across the country. In 2015, a strategic decision was made to merge OSK Property Holdings (OSKP) and the property arm of PJ Development Holdings (PJD) under one business pillar, adopting one identity and coming under one brand – OSK Property. The consolidation of these two entities marks the coming together of complementary strengths, expertise and talents.
As an enlarged property group, they are able to deliver a more holistic and integrated property platform – from residential and commercial developments; to managing and operating retail and office spaces; in addition to hospitality offerings. Their development and investment presence spans across Peninsular Malaysia and we are growing our overseas presence with our development project in Melbourne, Australia.
Tropicana Coporation
Tropicana Corporation Berhad is involved in a spectrum of businesses that includes Property & Resort Development, Property Investment, Manufacturing, Land Trading and Investment Holding. Listed on the Main Board of Bursa Malaysia since 1992, the Group strives to develop distinctive and innovative properties: Tropicana Golf & Country Resort, housing Malaysia's largest and award-winning clubhouse; Tropicana Indah Resort Homes; and Tropicana City, a mixed integrated development in Petaling Jaya. Tropicana has won many prestigious awards, such as the FIABCI Malaysian Chapter Leisure Development Award in 1995.
In 2011, Tropicana's Tropicana Grande was named the Best Residential High-rise Development with the highest five-star rating in Malaysia and Best Residential High-rise Development in Asia Pacific at the International Property Award in association with Bloomberg Television and Google. In 2013, Tropicana Metropark won the highest five-star rating for Best Mixed-use Development (Malaysia) at the Asia-Pacific Property Awards 2013; named one of the top 10 property developers at BCI Award; and was conferred the Hall of Fame Award at both the Malaysia Power Brand Award 2013 and Super Excellent Brand Award 2013. New projects include Tropicana Gardens in Tropicana Indah Resort Homes, Tropicana Metropark in Subang, Tropicana Heights in Kajang, W Kuala Lumpur Hotel and The Residences in Kuala Lumpur, Tropicana Canal City in Greater Kuala Lumpur and Tropicana Landmark in Sabah. In Johor, the Group has expanded its presence to the popular Iskandar Malaysia region with Tropicana Danga Bay, Tropicana Danga Cove and Tropicana City Centre. In Penang, the Group is planning to develop a mixed development project known as Penang WorldCity in Bayan Mutiara and Tropicana 218 Macalister in Macalister road.
Gamuda
Gamuda Land is the monumental nation builder with a spectrum of experience and expertise in engineering, construction and infrastructure concessions. Gamuda Land has over two decades of experience in developing townships, high-rise developments, country clubs and commercial centres.
Some of its high profile, award-winning projects in Malaysia include Horizon Hills, Kota Kemuning, Jade Hills and Valencia among others; more notably, its international foothold is further strengthened by its overseas projects in Australia, Singapore and Vietnam respectively, some of which have also won numerous awards.
Guocoland
GuocoLand is the property arm of Hong Leong Group. They are a major developer of residential and commercial properties with over 50 years track record in residential townships, commercial and mixed development projects in Malaysia. GLM has a portfolio of prime projects which includes Damansara CITY in Damansara Heights, Emerald in Rawang, PJ City Corporate Hub in Petaling Jaya, Commerce One along Old Klang Road and Amandarii in Kajang. Currently, GLM also owns 2 hotels, namely, Thistle Port Dickson Resort and Thistle Johor Bahru.
IOI Properties
IOI Properties is one of Malaysia's leading public-listed property developers. It has built a solid reputation as the esteemed property arm of IOI Group prior to its successful listing onto the Main Board of Malaysian Stock Exchange on 15 January 2014.
Today, IOIPG is renowned as one of the largest property companies in the country with a proven track record spanning more than three decades in the property development industry. Its principal activities include property development, property investment, leisure and hospitality. It has successfully developed sustainable townships in sought-after regions of Klang Valley and Johor in Malaysia while embarking on property developments in Singapore and the People's Republic of China. IOIPG currently has a total of 10,000 acres of landbank in Malaysia and abroad.
Ecoworld
Eco World Development Group Berhad is a public listed Malaysian company involved mainly in property development. The brand is spread across three key economic regions in Malaysia with 20 development projects in total that include new townships, integrated commercial developments, luxury high-rise apartments and green business parks.
The Group presently has approximately 8,126.4 acres of landbank with a total gross development value (GDV) of RM87.5 billion. Through Eco World International, the brand has also extended its reach to London, United Kingdom, and Sydney & Melbourne, Australia.
UEM Sunrise
UEM Sunrise Berhad is one of Malaysia's leading property developers. It is the flagship company for township and property development businesses of UEM Group Berhad and Khazanah Nasional Berhad. UEM Group is wholly-owned by Khazanah, an investment fund of the Government of Malaysia.
The Company has core competencies in macro township development; high rise residential, commercial, retail and integrated developments; as well as property management and project & construction services. UEM Sunrise is the master developer of Iskandar Puteri (formerly known as Nusajaya), one of the five flagship zones of Iskandar Malaysia and is currently undertaking the development of the area into the largest fully integrated urban development in Southeast Asia that will provide significant investment, financial and business opportunities to the economic growth and development of the region.
Stay tuned with the realestatemy.com/blog for more up-to-date tips and guides for real estate marketing professionals.