What Content Is Best For Real Estate Marketing?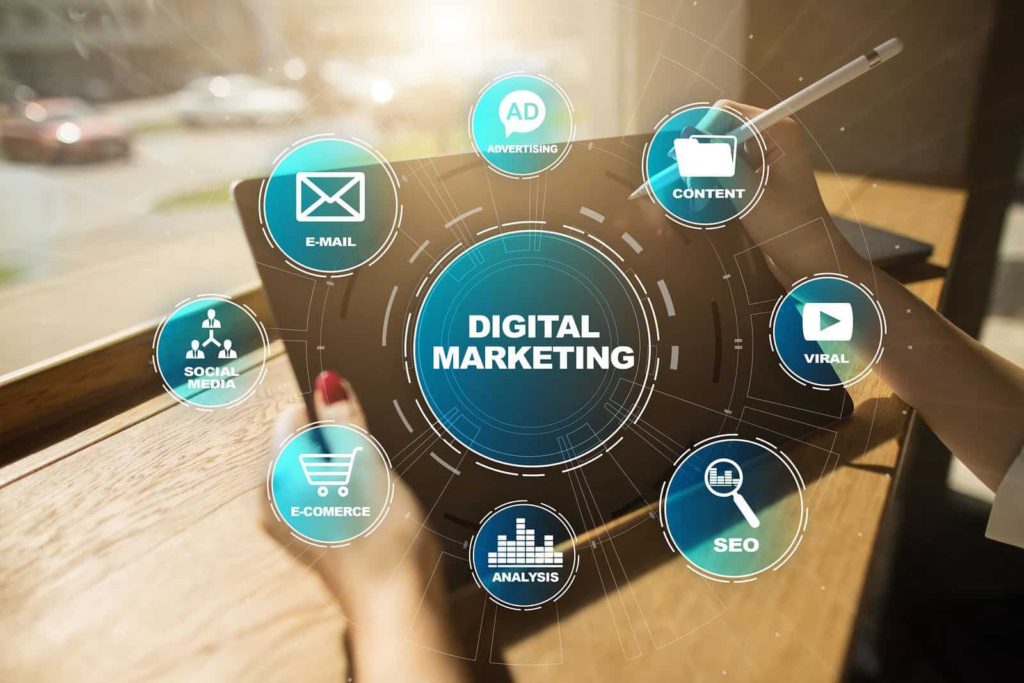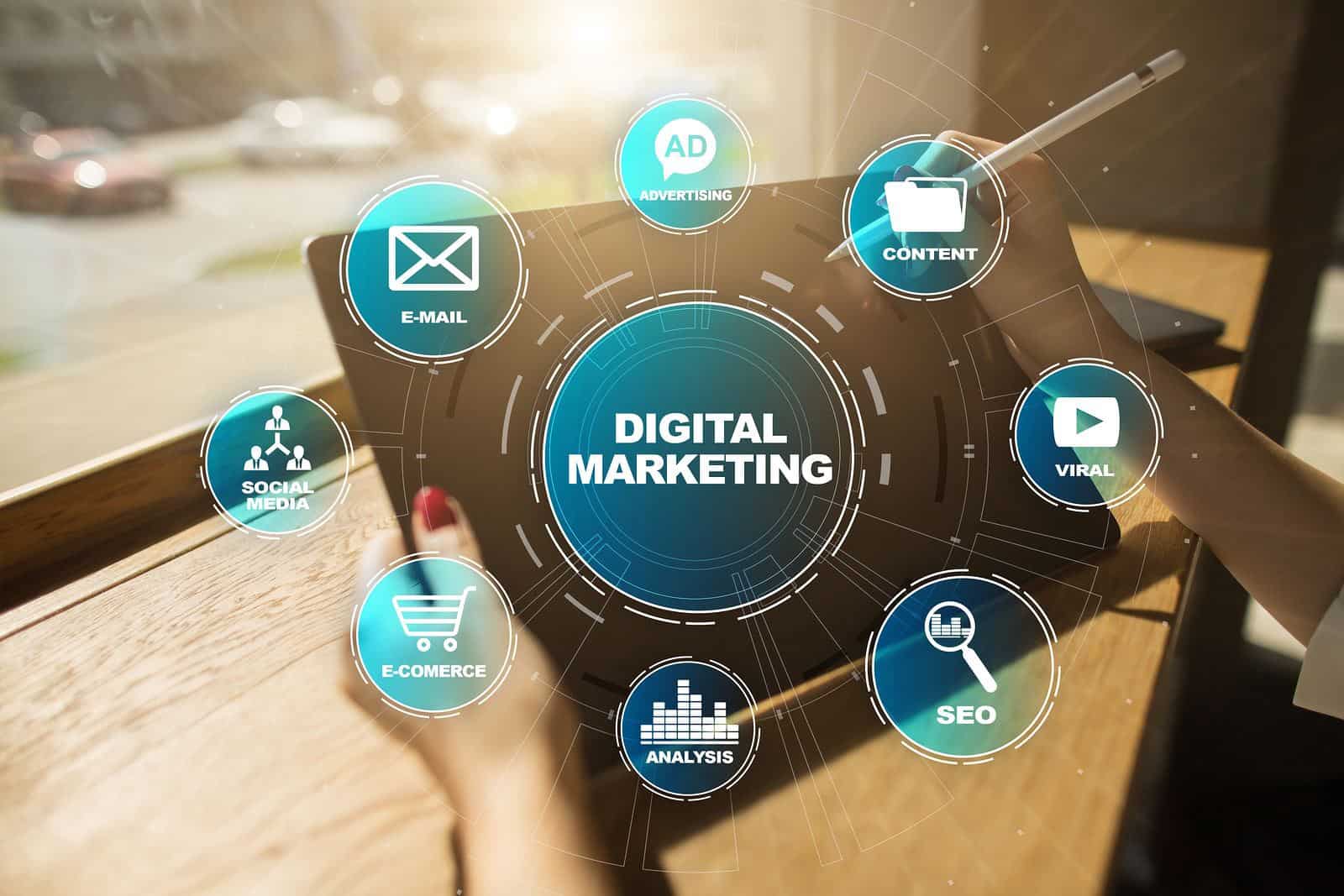 There are many types of content available for content marketing, but the most effective types of content marketing for real estate are:
Blogs/Articles
Infographics
Videos
Social Media Graphics
1. Property Blogs/Articles
Property blogs and property articles are one of the most popular content types available. It is estimated that around 70 million new blog posts are created each month.
The reason why blog posts are so popular is because the Internet has an insatiable appetite for content, so while the supply of content may be high, but the demand for content is even higher.
The trick is to have great content, which is specific to say the real estate industry, and your content will find an audience, especially since so many people want to know more about real estate information.
Best Practices For Real Estate Blogs/Articles
The quickest way to become a good blog writer is by following the content marketing experts, and trying to be like them.
Here's the process you can use:
Create an outline for your blog/article you wish to write – Before you start to write your single paragraph, figure out the main statements you wish to make. 
What do you want your readers/clients to take away from your article?
Then, arrange your statements into a logical order, and put them into your blog format.
Use a time tested format for your articles – Introduce the problem in the first paragraph, present three arguments on paragraphs 2, 3, and 4, and summarise your arguments on paragraph 5.
Do your research – Find facts and quotes from property experts and authoritative figures that back up your statement.
Write your property articles first draft – Remember that your first draft is just a first draft, so it's something that you will work on and improve.
Once your first draft is done, go back to it, and improve your article – Break up the text blocks. Never write more than 6 sentences in a single paragraph when publishing your article online. Also remember to use images, videos and charts that supplement your statements.
Review and revise your article – Re-read your article after stepping away for a few days and make any changes as necessary.
Before you publish your article on your blog – Ask a friend or colleague to read over your article, and give you their opinions on it. Take their suggestions, and use it to put together your final draft.
Publish your final draft on your blog – You should also track your article's success, and use what you learned and measure to improve your future property articles.
For ready available blog articles you can share with your clients, use TALGICS's content marketing platform. Fresh content updated weekly, and shared with a click of a button.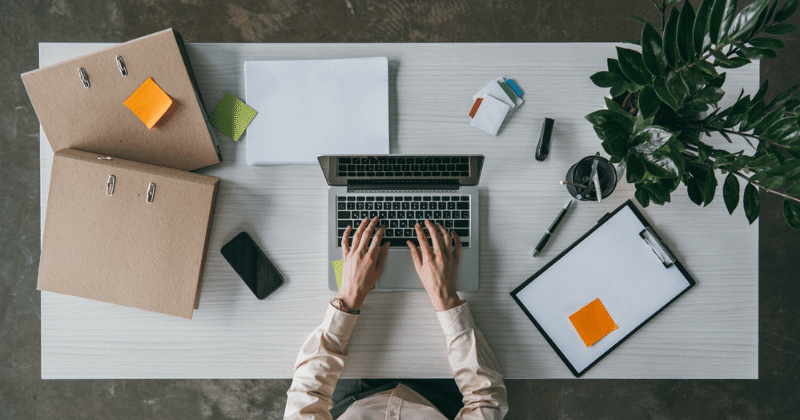 2. Infographics
Infographics are one of the most popular type of content  property agents share.
This is because infographics are based on data, and easy to read. They are also easy to share on social media, they can be embedded in your blog articles, and they can direct more traffic to your real estate website.
If a client likes your infographics, they can share it with their contacts, and you'll reap the benefits of more exposure to your personal real estate brand.
Best Practices For Infographics
Infographics are essentially a mix of real estate data, quick-facts, education, and statistics.
But it's important to focus on the following:
Beautiful Design – Infographics is all about the presentation. A nice and appealing design will get more attention and will encourage your audience to share it.
Valuable Property Data and Meaningful Statistics – Infographics can display a large amount of valuable data and information in a condensed package. Just make sure you present them in an interesting and engaging way.
Your Branding – Make it clear that you and your real estate company are seen as the one that created the infographic.
For ready available infographics you can share with your clients, use TALGICS's content marketing platform. Fresh content updated weekly, branded with your personalised details and shared with a click of a button.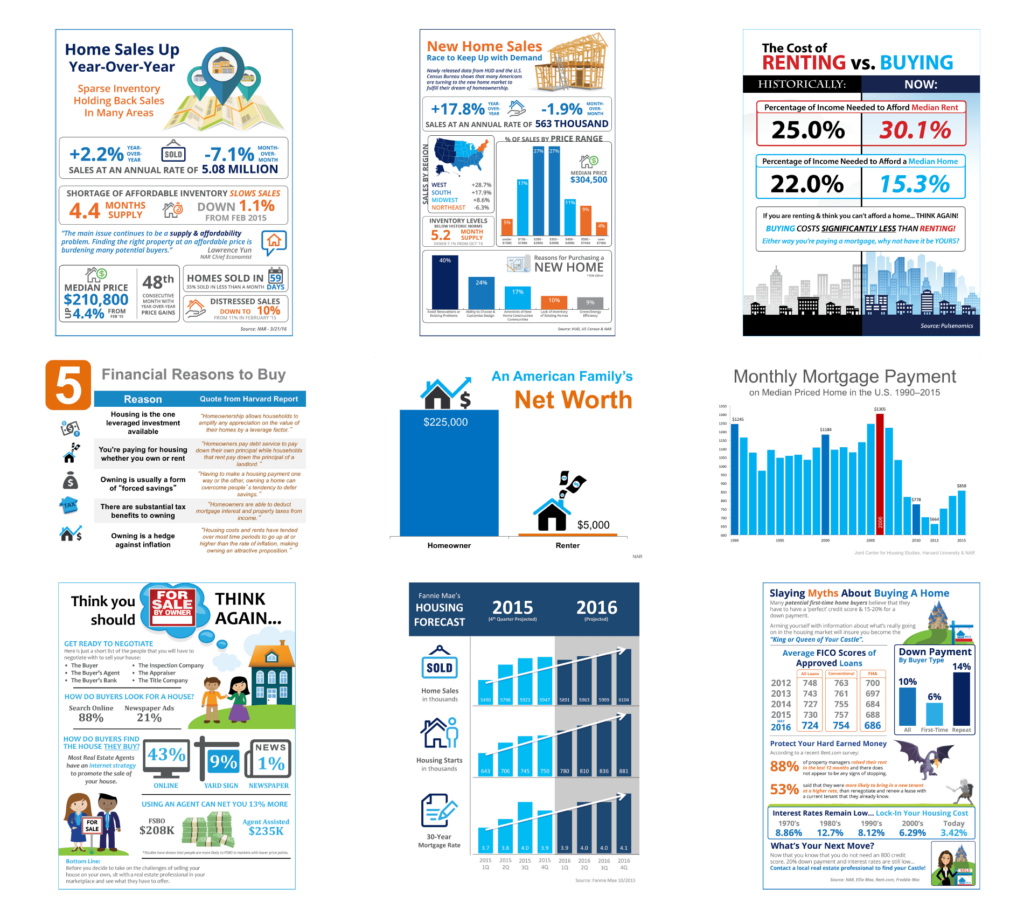 3. Social Graphics
Social media is the current king of content channels, and people consume large amounts of social media content on a daily basis. So its very important to have constant and good social media content to share with all your client base and followers. Social graphics can include, quotes, listings, achievements, photos, events, insights, data, and seasons greetings.
The power of social graphics comes from their shareability. So which social media should you share it in? 
Here are the most popular social media channels to share your social graphics:
Instagram – Instagram is probably the most popular new social media network in South East Asia. For the real estate industry, it's definately a good idea to share your social graphics there.
Facebook – Though its been around for a while, Facebook is still the king of social media, especially among the older social media users which make up of the bulk of property buyers.
Twitter – Twitter has become the place everyone get the most update news by the second, so its definitely important to share your social graphics there along with the right #hashtags.
LinkedIn – LinkedIn is geared towards business relationships, which is what real estate relationship are. So if you have an informative social graphics that are well researched and has a formal-ish tone, it's perfectly fine to share it on LinkedIn.
Pinterest– Pinterest is all about image sharing. That's why it's the perfect place to share your real estate social graphics.
For ready available social graphics you can share with your clients, use TALGICS's content marketing platform. Fresh content updated weekly, branded with your personalised details and shared with a click of a button.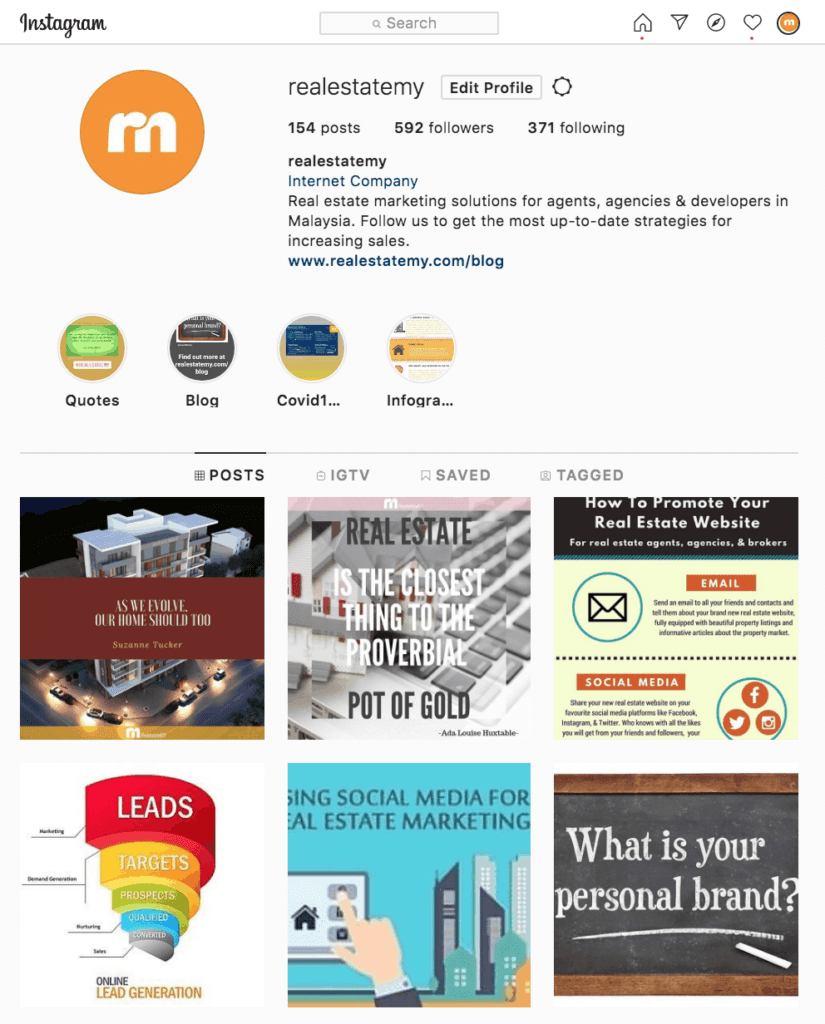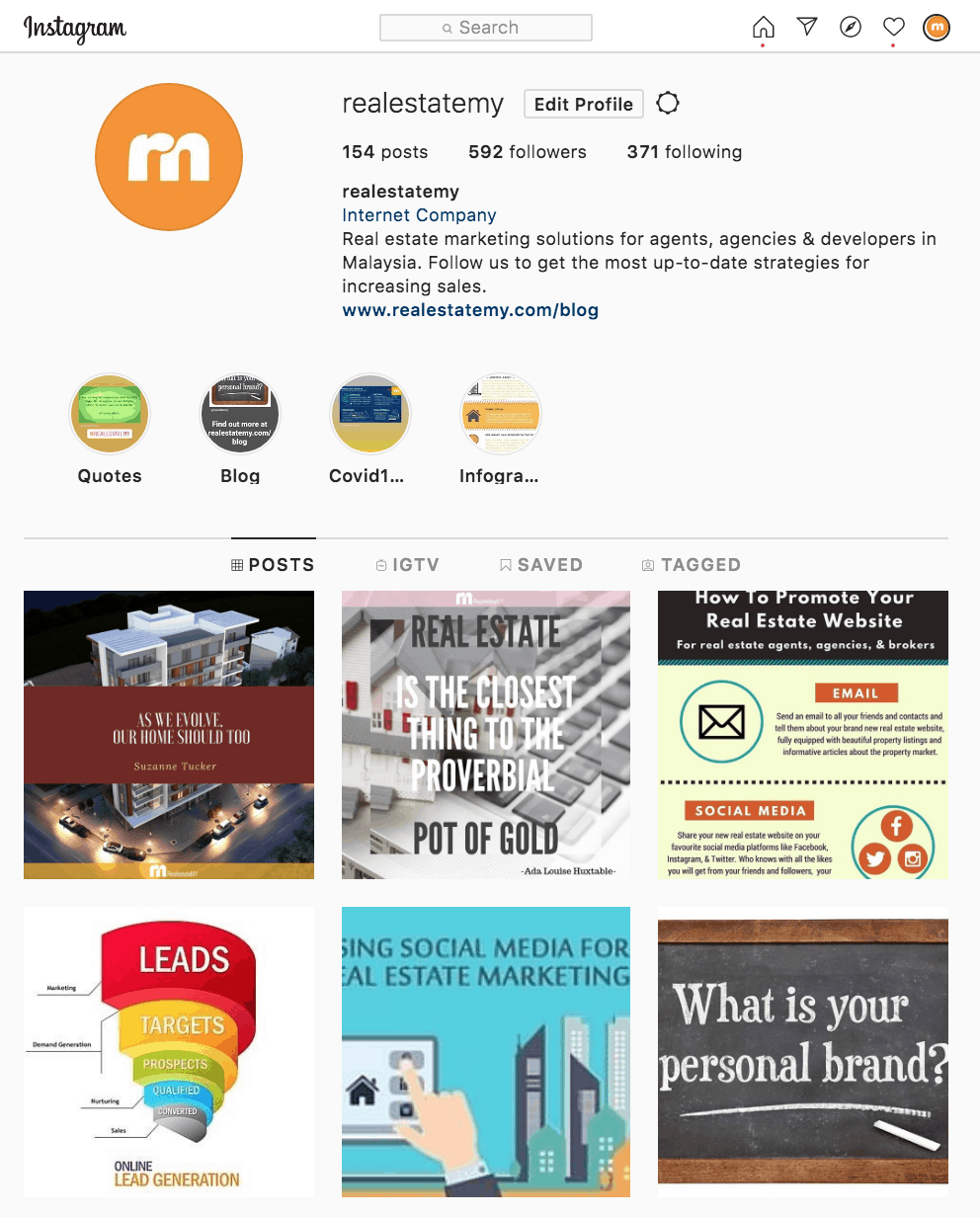 4. Real Estate Videos
Video is currently the new 2021 king of content. Video combines visuals and audio in a way that traditional writing simply cannot compete against.
And in today's fast paced world, people want to consume their content easily and quickly. People want to know what they want to know in the more easily condensed and consumable way. Speed is what people want. So you need to take advantage of that desire with quick, punchy real estate videos.
Best Practices For Real Estate Videos
When it comes to video, many beginners think that the higher the production  cost and value, the better the video will turn out to be. But that's not always the case. The actual most important thing for a video to be good is the value of its content.
As long as you're providing lots of value, your viewers will appreciate your videos, remain engaged with your videos and will come back for more.
Having said that, quality also does matter to a certain extent. If you can afford to have great production values, and can afford it, by all means, do it. Video is a visual medium, so the better your actual visuals, the better your final product will be and the higher value that will be attributed to it from your viewer base.
For ready available property videos you can share with your clients, use TALGICS's content marketing platform. Fresh content updated weekly, branded with your personalised details and shared with a click of a button.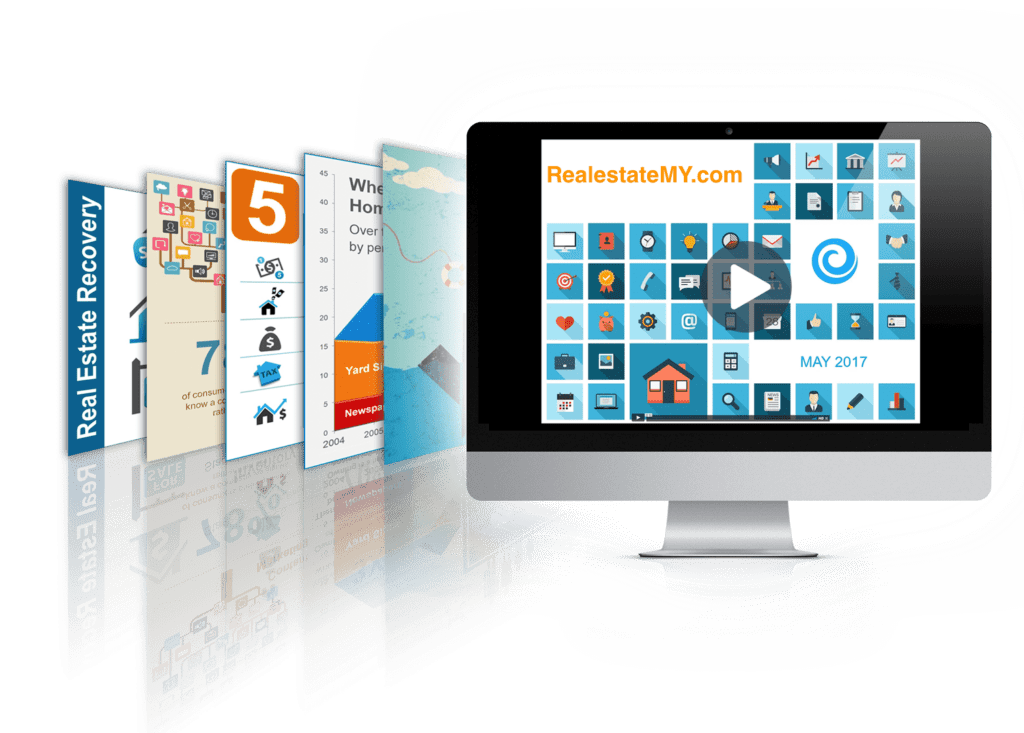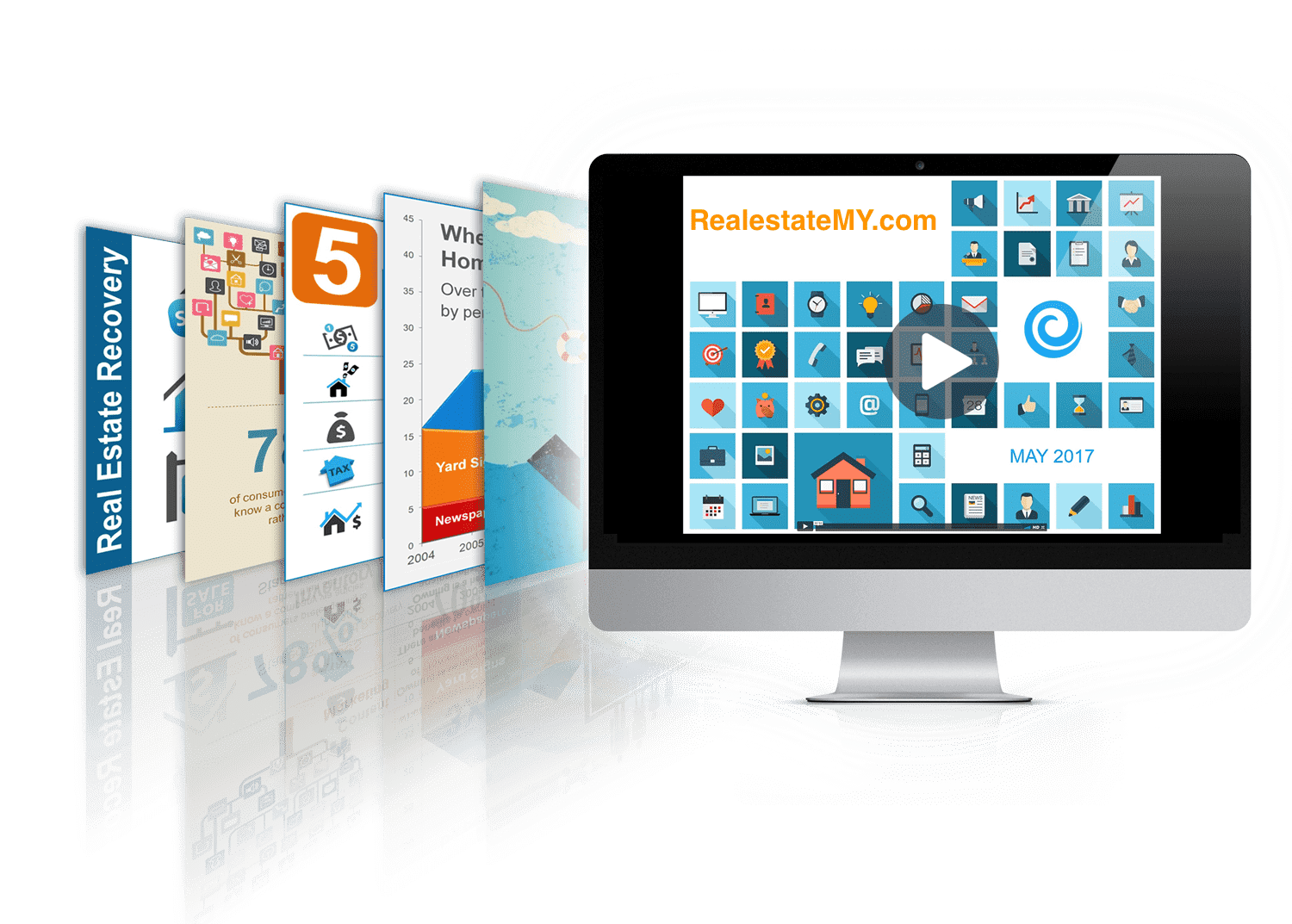 Stay tuned with the realestatemy.com/blog for more up-to-date tips and guides for real estate marketing professionals.