How to use content from positive customer feedback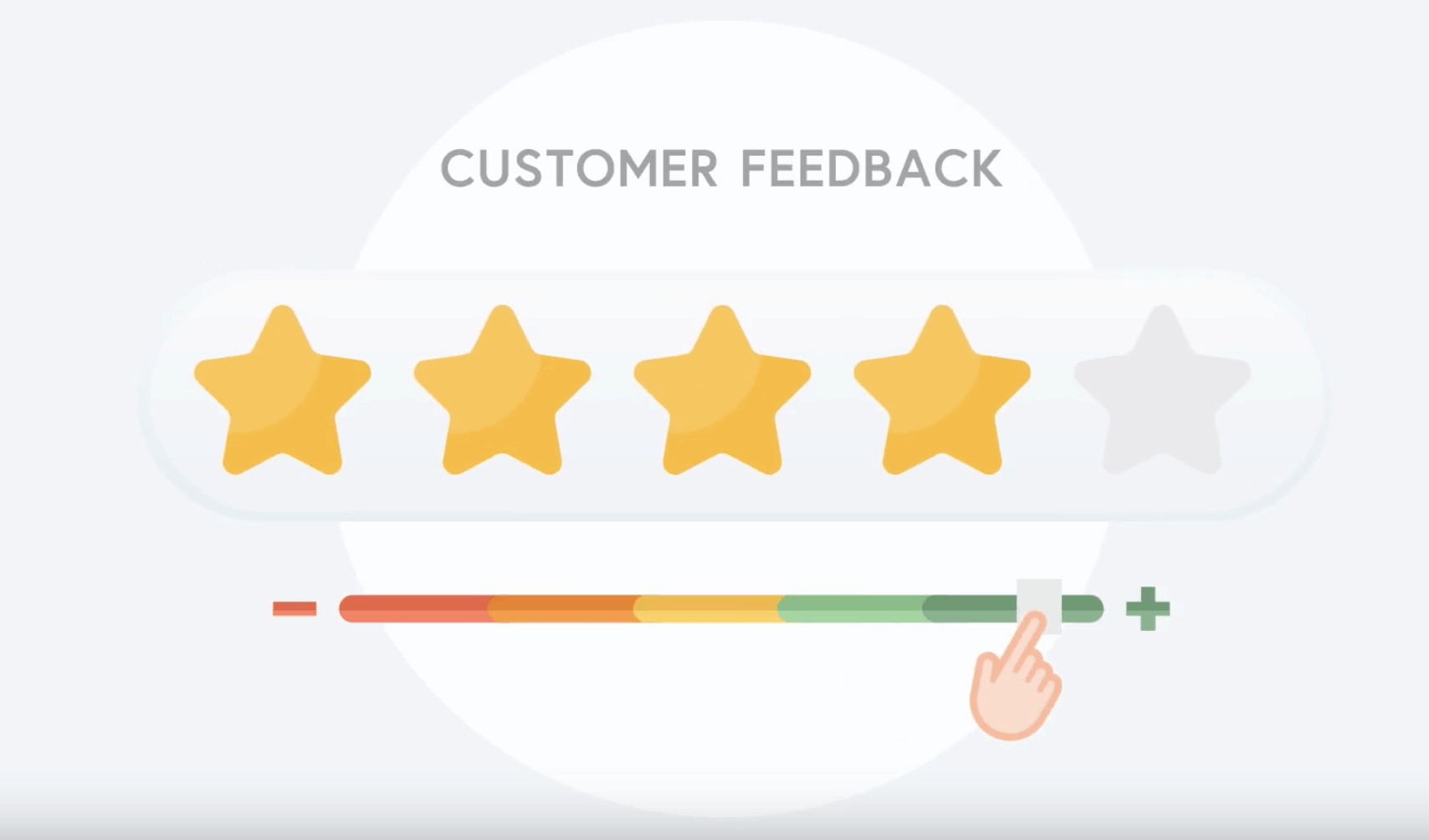 Think about your real estate clients, the people whose reviews, ratings, and testimonials ultimately matter for your long-term success for you as a real estate agent. It's these people who can most impact your future lead generation and sales numbers, as it's their voices that will be heard by those prospects when it comes time to select a real estate agent to represent their property needs.
While your property website and digital content marketing plays a very important role in your business growth, its important to note that social proof has become in buyers' and sellers' decision-making in this day and age. Your clients' opinions is the most important as it relates to your bottom line. The good news regarding your social proof efforts is there are many different mediums you can use to showcase your client feedback you receive on your real estate website.
1.Testimonials Page
The most basic method is to create a dedicated real estate testimonials page, where you can include quick content snippets of the many recommendations you get from clients, usually in just a few sentences. You can develop a big list that features every client you've ever had who offered their feedback on the work you did for them and your brand in general. Just imagine you're one of your website visitors checking out this page: If you saw several dozen people indicating just how happy they were with your work, wouldn't you want to learn more about the real estate agent in question and consider hiring them?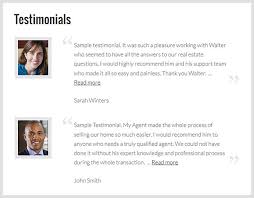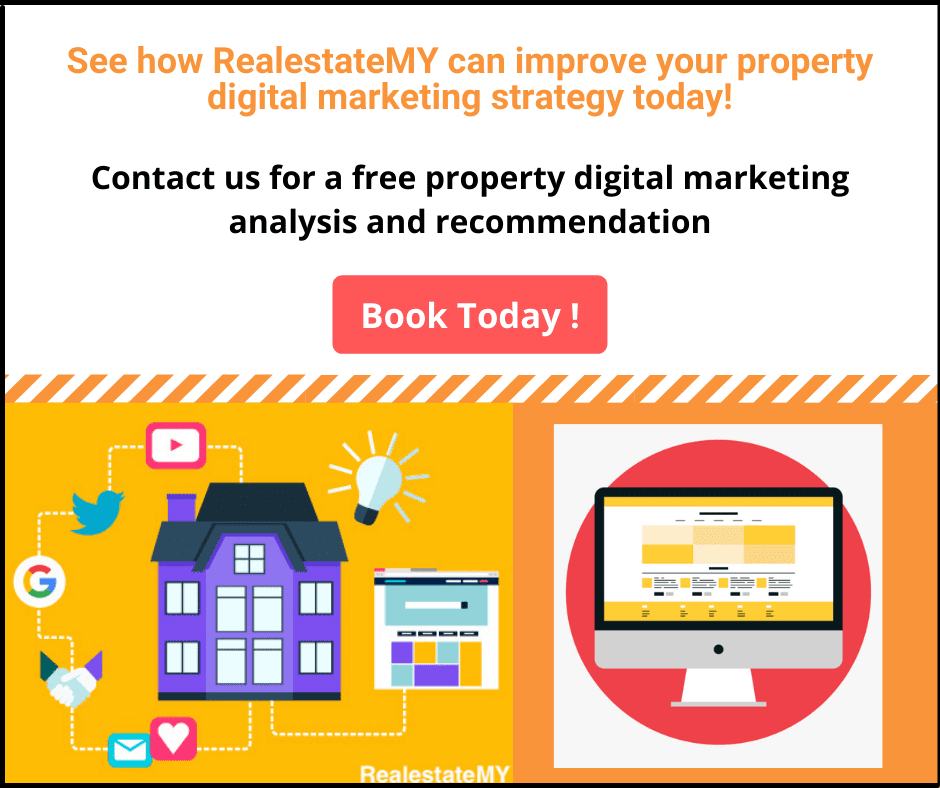 2.Reviews Page.
Whereas testimonials are the short-form social proof for your real estate website, online reviews can be considered the longer editions. Do the same as you did for your testimonials, but instead of having the reviews on your own sites, ask your clients to learn their reviews on online review sites, like youragentreview.com, Google reviews, or Facebook. This makes the review independent therefore more credible.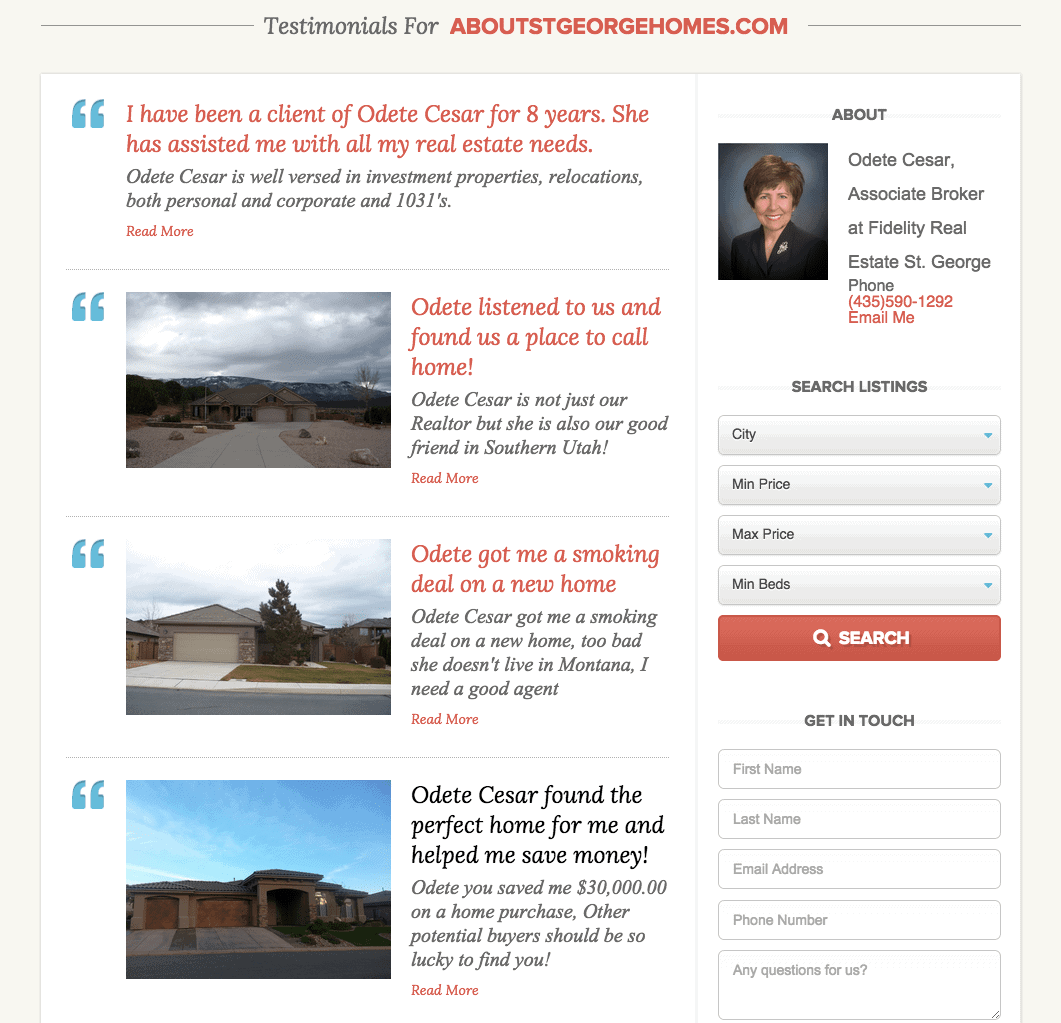 3.Video Interviews.
You can even feature video recordings not just on the testimonial pages, but also on your homepage and about page — perhaps even a video montage of different client interviews mashed together to show just how many people you've helped purchase or offload homes for sale over the years in one, 2-minute clip. When featured on these pages, you can craft copy to accompany the videos that acts as even further proof of your business acumen: for instance, sharing you've helped X buyers in your market buy homes since your career began or noting you sold Y dollars worth of property in the past decade.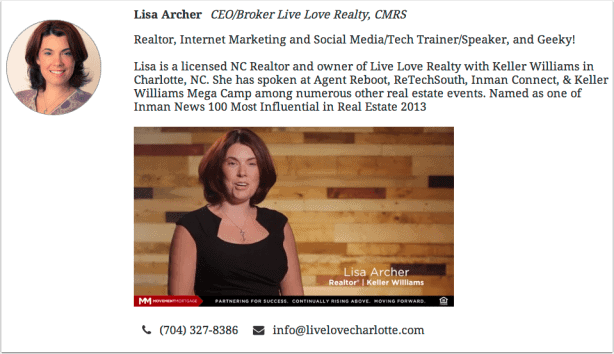 4.Infographics:
You can use this medium to showcase your most satisfied customers as well. Ask clients you've closed deals for if they don't mind if you use a photo of them, their feedback, and the listings they bought or sold in stylish infographics you can feature on your website and in other online channels (e.g. lead-nurture emails and your social media pages — including and especially Facebook, Twitter, and Instagram).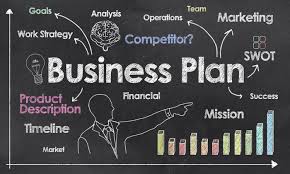 These are just some of the digital content assets you can generate from the notes and opinions your customers share with you post sale. If you're stuck in terms of how you can differentiate your reviews and testimonials from other agents in your market, simply evaluate their real estate websites. How do they exhibit their social proof? How detailed are their site pages that feature client responses? What kinds of calls to action do they incorporate on those pages to improve their lead conversion odds? Ask yourself these questions whenever you want to start (or restart) your social proof marketing so you can give your brand and property website advantage on the competition and truly make your real estate business and web presence stand out from the rest.
Stay tuned with the realestatemy.com/blog for more up-to-date tips and guides for real estate marketing professionals.