First-timer's guide to buying a home in Malaysia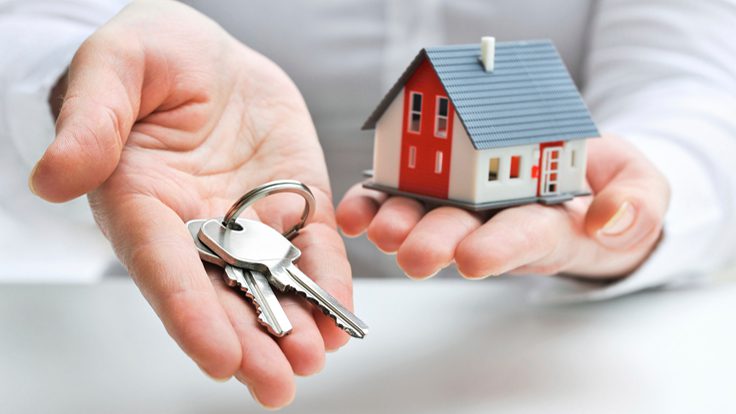 Buying your first home can be as scary as stepping out of an airplane and free falling 10,000 feet into the unknown. It's really tempting to grab the first place within your budget, continue to rent or stay with your parents. To help you to understand the process, we'll examine what goes on before, during and after the property buying process.
Before Buying
Before you do anything else, spend some time talking to experts, investors and fellow homebuyers. You'll be surprised how much insight they'll be able to give you. Don't stop there though. Read up on the housing market in Malaysia or attend road shows. Find out the average house prices where you live. All this might seem like a hassle now, but you'll be thankful you did it later.
The options for a first-time home owner can be mind-boggling but making a list will bring some clarity. It doesn't have to be very realistic yet. We'll get to that later. Think about what kind of home best suites your needs: a traditional single-family home, a duplex, a townhouse or a condo? Include basic desires that you can't compromise on. It can be big things like the neighbourhood or little things like the bathroom tiles. Since you're quite possibly making the biggest purchase of your life, you deserve to have it fit both your needs and wants as closely it can.
Consider how deep your savings is
Now it's time to get realistic and scrutinize your financial situation. First-time home buyers in Malaysia need to fork out 5 – 15% of the property price in cold hard cash for the down payment. There are also other costs such as legal fees, 6% government service tax to be charged on the real estate agent's commission, stamp duty, and so on.
Find out how much you can borrow
Next, find out how much of home loan you qualify for by calling up some bank officers or visiting a branch near you. The standard in Malaysia is 90% of the property price but it also depends on the type of property and your credibility.
 Understand how much you can actually afford
Just because you qualify for a loan that gets you a Balinese style villa in Ara Damansara, doesn't mean you can afford the monthly payments. Avoid being "house poor" – a common mistake made by first-time home buyers. They have the house of their dreams, but no money left for clothes, petrol, entertainment, holidays and even food.  Most financial experts recommend that you allocate no more than one-third of your total income to pay off your home loan. Remember that owning a home is more than the monthly loan payments though. There are other fees like maintenance fees, insurance, quit rent, assessment, utilities and so on.
 Engage a real estate agent
You've done well on your own so far and now it's time to get external help. Shop around for a good real estate agent. They can really help to make the whole process less stressful for you. Other than navigating the negotiations and paperwork, they can protect you from any problems you might face during the process. Most agents receive a commission, paid from the seller's proceeds.
During Buying
It's time to put your background work into action. Use all the options available to you including your real estate agent, online listings and driving around looking for for-sale signs. As a first-time home buyer, look for property that you can add value to so that it increases your equity and helps you up the property ladder.
Get to know your financing options and secure it
Bank loans are not the only way to finance your property. Find out if you qualify for My First Home Scheme, 1Malaysia Housing Programme (PR1MA) or MyDeposit Scheme. Search for the lowest interest rates and best packages and finalise the application.
To your untrained eye, your potential new home may appear flawless but it's always safer to get a professional to inspect the quality, safety and overall state of the place. The last thing you want is to move in and get hit with a lot of unexpected repairs.
Your real estate agent will help you negotiate the offer price and terms & conditions with the seller. Once you reach an agreement with the seller, you'll have to sign a Letter of Offer or Offer to Purchase document and pay the 2% earnest deposit.
Engage a lawyer and close the deal or move on
If the house inspection didn't turn up anything serious and you reach an agreement with the seller, it's time to close the deal. This basically means you need to engage a lawyer to prepare all the legal documents and you'll have to sign a ton of paperwork within a very short time – usually within 2 weeks of signing the Letter of Offer or Offer to Purchase. Please note if you are a foreigner buying Malaysian property there are extra regulations and documents to you to provide.
After Buying
Perform regular maintenance
Just like a car, your house also needs regular maintenance. This allows problems to be fixed when they are small, manageable and cost less.
Expect unexpected expenses when you own a house – like installing a new aircon or fixing a leak in the roof.  Start an emergency fund for your home so that you won't be caught off-guard when these costs inevitably happen.
Ignore the housing market
The only time the value of your house matters is when you want to sell it. Being able to choose when you sell your home, rather than being forced to sell it due to financial crisis or job transfer, is what will determine how big your profit from your investment will be.
Don't expect your home to fund your retirement
Owning a home can be a source of wealth but it will not necessarily fund your life after retirement. Continue to save the maximum you can in your retirement savings account every year.
Once you are equipped with the right information, the process of buying your first home won't seem so daunting. You will be able to manage it with much more confidence and soon even share your knowledge with other newbies.