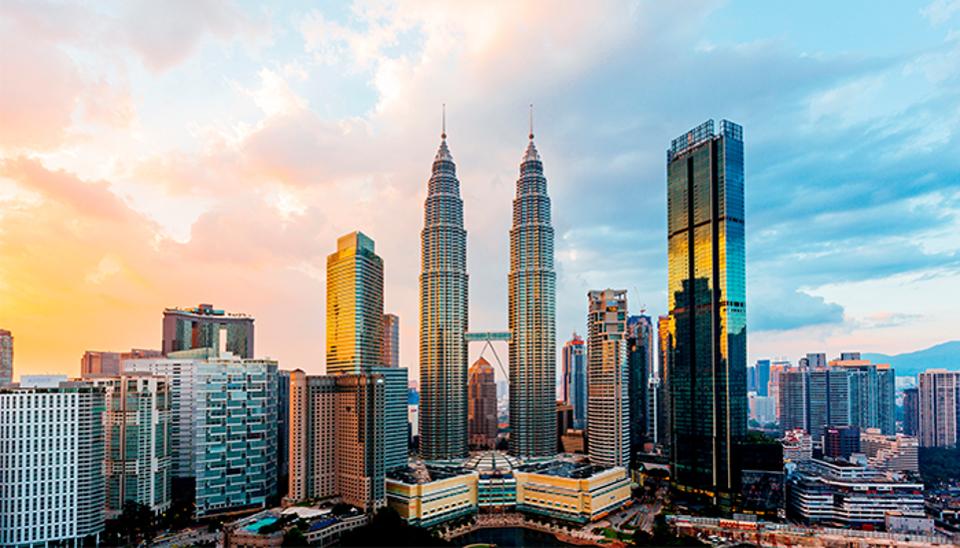 There are many condominiums in Kuala Lumpur, some are really good while some have been known to have many issues. If you are looking to buy a property in KL, this list will help you in your search. Here are the top 10 condos in KL.
Top 10 Condos In Kuala Lumpur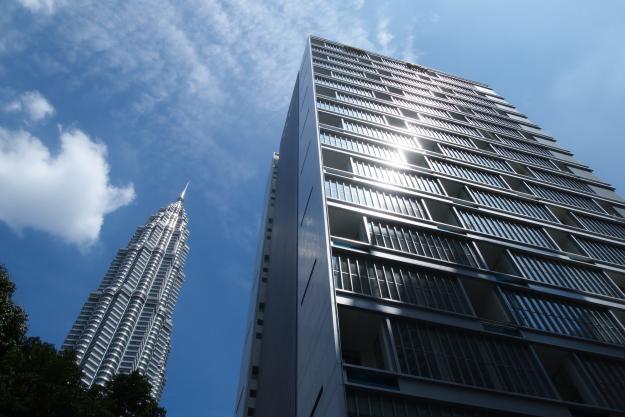 Vogue Suites Ones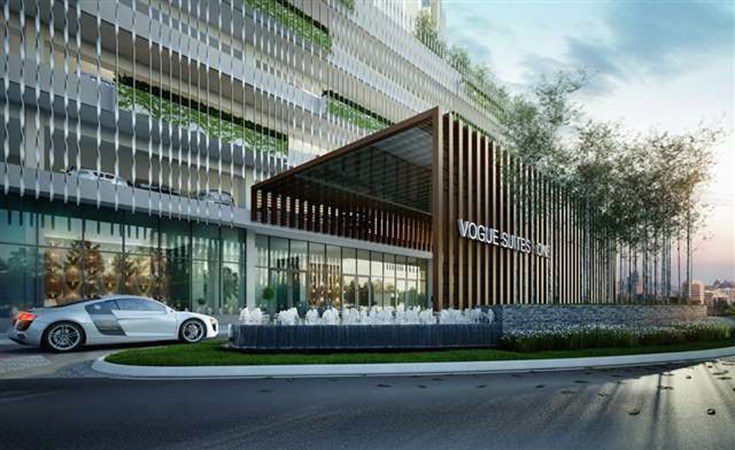 Vogue Suites Ones is a joint venture project between S P Setia Bhd and Kuala Lumpur City Hall (DBKL), KL Eco City is Malaysia's first integrated green luxury development and is poised to set a benchmark for eco-sustainable living.
Masterplanned by Jerde Partnership International, a world-renowned name in high profile global mixed-use projects, in partnership with leading local architects – GDP Architects, BEP Arkitek and GRA Architects; KL Eco City will be developed  to meet the stringent criteria of  Malaysia's Green Building Index (GBI) certification.
Spanning over 25 acres, KL Eco City comprises more than 7 million sq ft of prime commercial, residential and retail space.
Phase One of the project launched in April 2011, worth almost RM2 billion comprises 12 blocks of boutique offices, a block of high-rise strata office suites with 235 units and a corporate office tower on a four-storey retail podium. More than 70% were sold since then.
Currently, KL Eco City is launching its first residential tower, Vogue Suites One – Malaysia's tallest luxury residential apartment complete with lifestyle-driven features to meet today's young urbanite's expectations.
Serai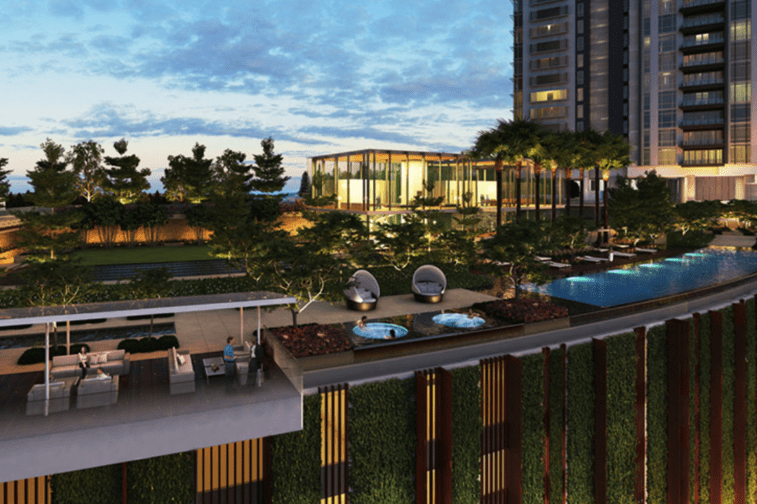 Serai is a luxury condominium, currently being developed in a 6-acre land located in the vicinity of Bangsar. Developed by Bandar Raya Development, this freehold condominium is scheduled for completion by late 2016. This project will consist of two towers, which has 21 storeys each and a total of 121 units will be offered. The built-up of the units varies between 4,025 sf and 14,000 sf and the entire project is expected to get a gross development value of RM900 million.
As for the layouts offered in Serai, the standard units will have a built-up ranging between 4,025 sf to 6,913 sf with a total of 119 units. Meanwhile, two penthouse units are offered, which has a built-up of 14,000 sf respectively. The units will come with five parking bays for each. This gated and guarded residence also comes with 3-tier security which includes smart card access, 24-hour CCTV surveillance, as well as a multi-tiered computerised monitoring system.
Binjai 8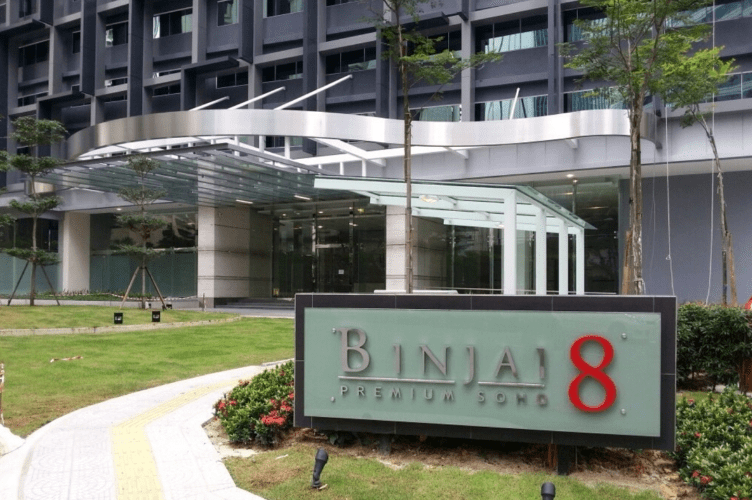 Binjai 8  is a luxury high-rise serviced residence located along Lorong Binjai, within the sought-after KLCC enclave. It is amongst the latest developments in the enclave, by the reputable UOA Group. This state-of-art development, which is claimed as "City Home-Suites", comprises a 40-storey tower that houses a total of 310 units.
There are several types of layouts available with built-up sizes from 753 sf onwards with 1 to 4 bedrooms. 33 out of 40 floors are allocated for serviced suites while another 2 floors are for recreational facilities and the remaining 7 floors are for parking bays
The Troika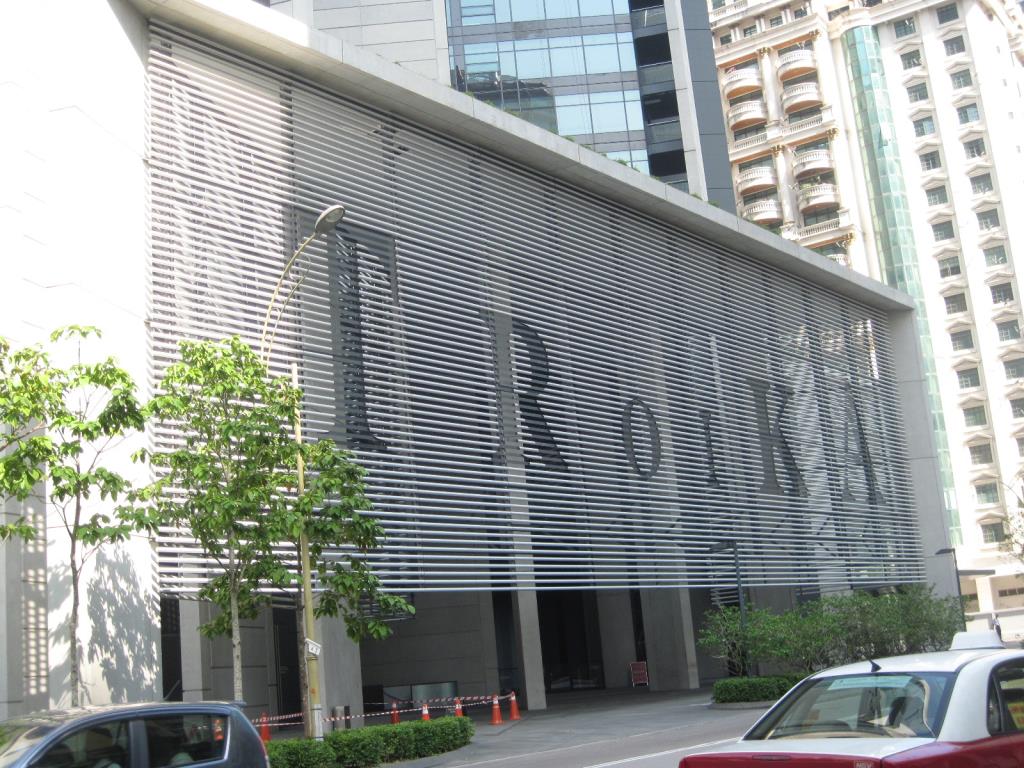 The Troika is one of the most prestigious and preferred addresses in the city of Kuala Lumpur. This mixed development project, which has a gross development value of RM650 mil, is undertaken by established property developer BRDB and designed by world-renowned British architectural firm Foster & Partners.
Located at the intersection of Pesiaran KLCC and Jalan Binjai in the affluent Kuala Lumpur City Centre (KLCC) enclave, The Troika is listed as one of the top ten most expensive luxury condominiums in the country. The security features at The Troika are rather run of the mill. These include card access control at all main entry points, automatic boom-gate and CCTV cameras at strategic access points.
Some standard features of The Troika include fully-fitted bathrooms and kitchen (a RM100,000 refund is given to buyers who prefer not to have their kitchen outfitted), hot water and centralized vacuum system, imported marble flooring, Low-E window glass panels to effectively block UV rays, and an inverter control air condition system to regulate and maintain a constant temperature throughout the apartment.
Vipod Suites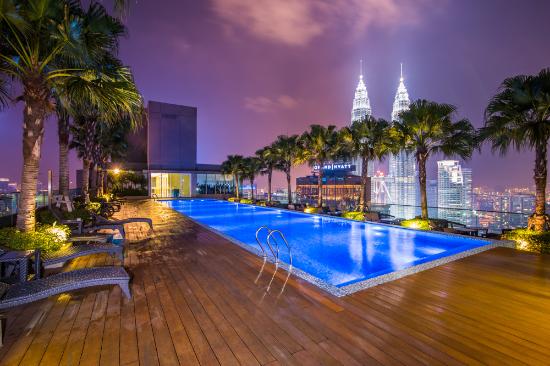 Vipod Suites  is the latest condo development in KLCC, set opposite the HL building (previously the Hakka Restaurant). Like its sister condominium complex, Quadro Residences, information about this project is top secret – so secret that renderings of the building cannot be found. As a result, there is varying information about this project. It is being developed by Monoland.
Vipod Suites is set in between KLCC and Pavilion. There are several blocks, which are either between 38 to 41-storey high. There are 3 wings, with 4 lifts (including 1 service lift) serving each wing. There are 367, 418, or 440 units in total and prices start from RM668,000 for 1 bedroom units and RM900,000 onwards for 2+1 bedrooms.
Idaman Residence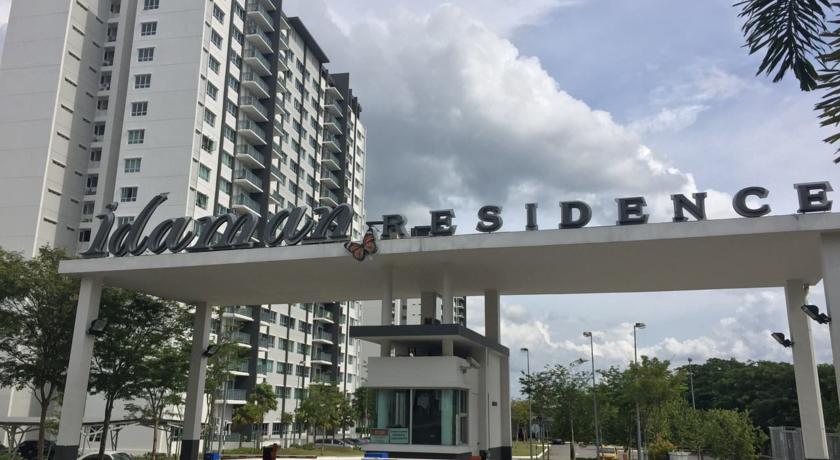 Idaman Residence  is a luxury high-end condominium situated right opposite to the Petronas Twin Towers in KLCC. The exclusive resort condominium is located right in the center of the KL's Golden Triangle, where one could indulge in shopping, dining and recreational activities that catered especially for those city folks.
Towering 34-storey high over the city center, Idaman Residence was built on 1.45 acres of premier freehold land with optimum layout designed to enhance individual private spaces. There are nine units of apartments on each floor with sizes ranging from 877 up to 2,174 sf where the ceiling is 10-feet height. The living room, dining area and master bathroom laid feature first-class imported marble.
Hampshire Place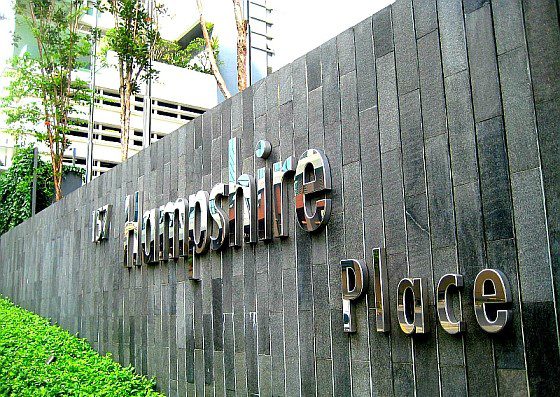 Hampshire Place  is another luxurious residential residing within the KLCC vicinity along Persiaran Hampshire developed by Tan & Tan Developments. It is situated facing Megan Avenue and Menara Asia Life, and between 2 Hampshire and Hampshire Park.
There are plenty of amenities and facilities around the area. Within short distance, residents of Hampshire Place are catered with numerous facilities and amenities in the surrounding area. Within a short drive, residents can treat their taste buds with OldTown Kopitiam, Rasa Sayang Restaurant, Stadium Negara Restaurant, The Deccan and Restoran Kari Kepala Ikan Kg Pandan.
The Reach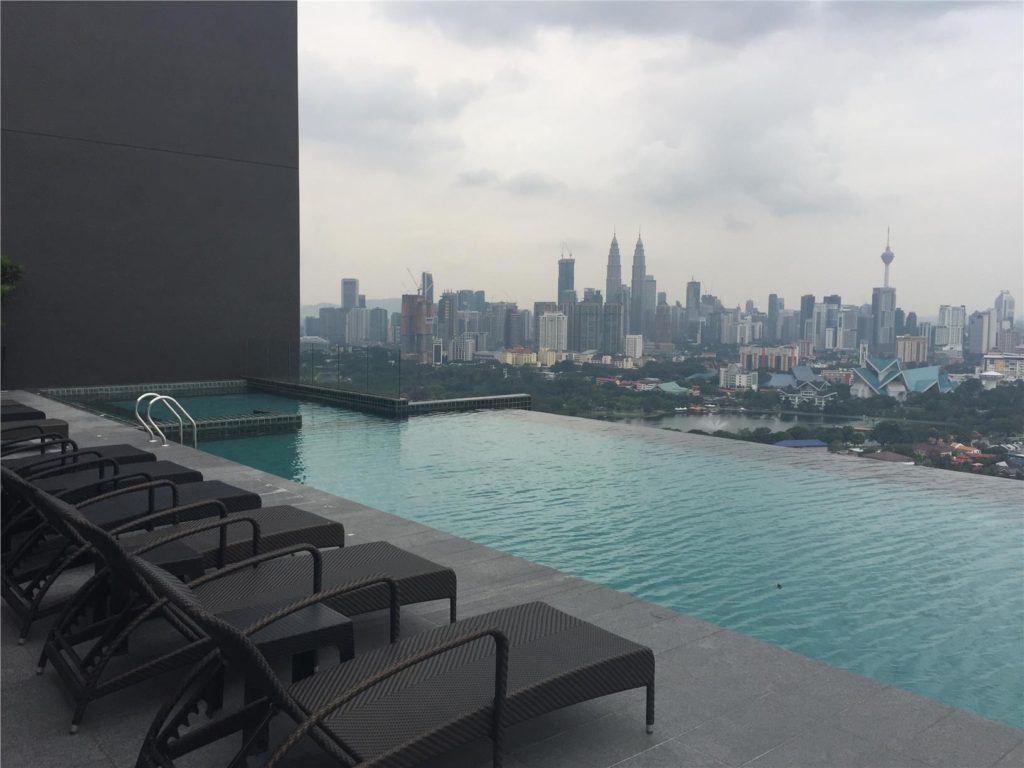 The Reach Titiwangsa is a luxurious freehold condominium situated in Setapak, Kuala Lumpur. The project is being developed by Binastra Group and it is slated for completion in the fourth quarter of 2017. The Reach @ Titiwangsa will allocates two blocks of 35-storey buildings and one block of 41-storey building with a total of 528 units. All units will be conveniently designed with eight different types of layouts, whereby Type A, B and F will have 3 + 1 bedrooms with 3 bathrooms, Type C, D and E will have 3 bedrooms with 3 bathrooms and Type G and H will have 4 + 1 bedrooms with 4 bathrooms. The built-up area for the units will be ranging between 1,368 and 2,685 sf.
Residents at The Reach @ Titiwangsa will be indulged with myriad facilities that will be spread across six different floors. These amazing facilities include tennis court, gymnasium, lap pool, children's playground, badminton court, half basketball court, squash courts, management office, viewing gallery, sitting lounge, infinity sky pool, ioniser pool, aqua gymnasia, sauna, yoga zone, wet deck, pool lounge, cabana, hammock garden, party deck and sky gymnasium. There will also be more than 600 parkings bays, a grand reception lobby and a multipurpose hall. Amenities wise, The Reach @ Titiwangsa is surrounded with all kinds of public amenities which include primary schools, high schools, universities, colleges, healthcare centers, gas stations, shop lots, restaurants, local eateries sand banks.
The Reach @ Titiwangsa is also close to AEON Wangsa Maju and KL Festival City Mall. The accessibility to The Reach @ Titiwangsa is convenient as it is situated nearby DUKE Highway, Jalan Pahang and Jalan Genting Klang. There are several public transportation stations within the vicinity of The Reach @ Titiwangsa such as Sentul LRT, Titiwangsa Monoral, Putra Bus Terminal and Titiwangsa Bus Terminal.
Quadro Residences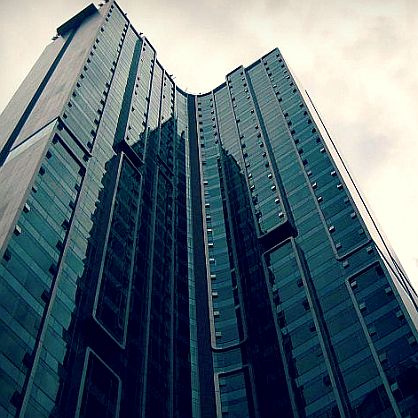 Quadro Residences is a high end condominium building suitable for expatriates and locals who want to live in the middle of the city, or for a legendary bachelor or bachelorette pad. It is another project by Monoland.
If you have over RM1 million to spare and want a fancy pad in the heart of Kuala Lumpur, look no further than Quadro Residences. This is directly competing with Monoland's other development called Vipod Suites which is less exclusive.
Quadro Residences has a more exclusive address, as it shares the same row as Park Seven, The Binjai, Traders Hotel, and Menara Exxon-Mobil. There are 245 units in a 36 storey building, with only 7 units per floor. However, not to worry if you are a privacy freak – each floor is served by a whopping 8 lifts and each unit has its own private lift lobby! The units also come with 2 car parks.
Gaya Bangsar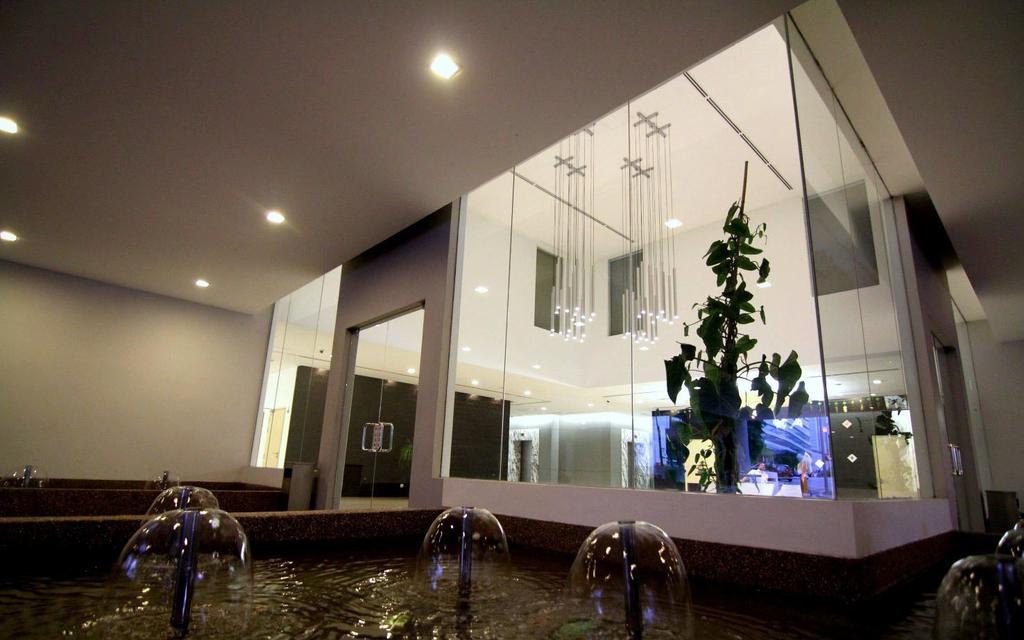 Gaya Bangsar  is a prestigious serviced apartment that nestled along Jalan Maarof in Bangsar. It is a block of 34-storey apartment which including 7-storey podium car park with 409 car parking lots and 285 apartment units. The condo is a leasehold residential development by reputable developer UDA Holdings. It is scheduled to complete in Q4 2010.
Gaya Bangsar is designed based on a young and aspiring urbanite's requirements. There are 6 types of unit layouts (Type A, Type B, Type B1, Type C, Type D and Type E) with built-up ranging from 671 sf to 1,610 sf to suit individual's needs. All types of units are corner units except Type E (Studio) and the bigger units (Type A, Type B, Type B1 and Type C) come with private lift and corner bathtub respectively. This modern and high-end condominium is priced from RM500 psf.