Best Place To Live In Malaysia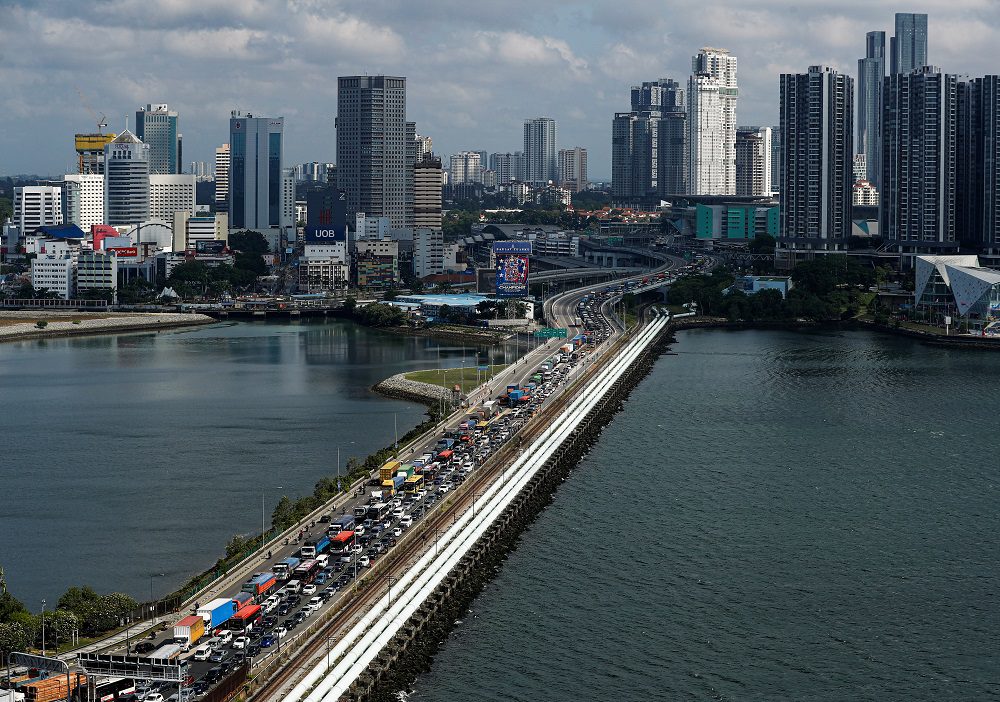 Have you been searching for the best place to live in Malaysia?
When choosing their next move, most people have a set of criteria that need to be met. Whether if its to buy a home or to just rent a property temporarily, everyone has different needs. However, there are a few universal categories that help make a location stand out from its neighbours.
What makes a place desirable to live in?
Here are a list of factors that are important to people when deciding on where to live:
Access to employment
MRT
Culture
Traffic
Highways
Education
Shopping Malls
Open space
Tree cover
Cafes and restaurants
Crime rate
Telecommunications
Views
So with that in mind here are the top 10 places to live in Malaysia:
Top 10 Places To Live In Malaysia
KLCC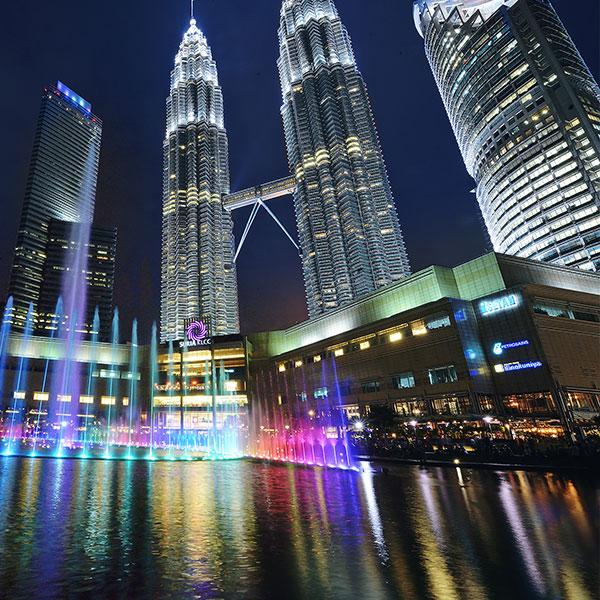 Kuala Lumpur City Centre (KLCC) is a multipurpose development area in Kuala Lumpur, Malaysia. The area is located around Jalan Ampang, Jalan P. Ramlee, Jalan Binjai, Jalan Kia Peng and Jalan Pinang. There are also hotels within walking distance such as G Tower, Mandarin Oriental, Grand Hyatt Kuala Lumpur and InterContinental Kuala Lumpur.
Designed to be a city within a city, the 100-acre site hosts the tallest twin buildings in the world, a shopping mall, office buildings and several hotels. A public park and a mosque have also been built in the area and are open to everyone. The whole project is cooled via district cooling located on the property.
Bangsar
Bangsar is an affluent residential suburb on the outskirts of Kuala Lumpur, lying about 4 kilometres (2.5 mi) south-west of the city centre. It is part of the Lembah Pantai parliamentary constituency. Bangsar is administered by Dewan Bandaraya Kuala Lumpur (DBKL) unlike other townships in the Klang Valley such as Petaling Jaya and Subang Jaya which have their own municipal councils.
Neighbourhood residents' associations and business councils play a part in communicating with the local authority but they exercise no legal or administrative power. Malays make up the majority of the population at 61% followed by the Chinese at 24%, Indians at 15%.
Damansara Heights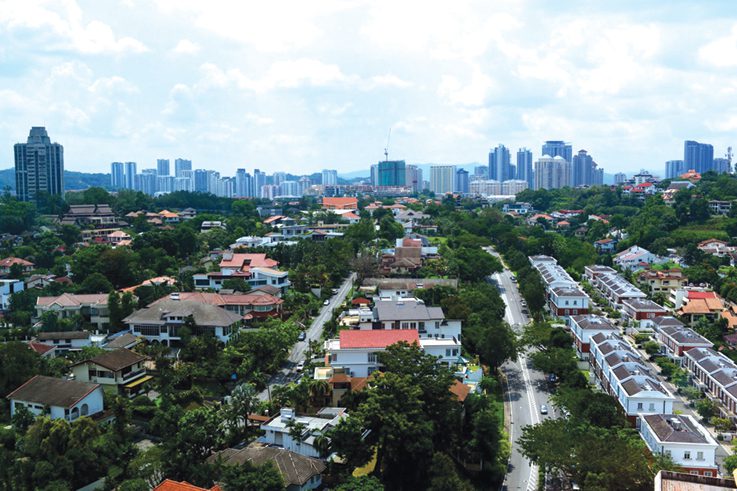 Damansara Heights is accessible from Kuala Lumpur and Petaling Jaya. Jalan Maarof, in Bangsar, connects Jalan Damansara. Jalan Duta and Jalan Semantan can be used for a drive into Damansara Heights from the North-South Expressway.
The Medan Damansara neighbourhood consisting of two storey link houses were built in 1972.
It started as a residential scheme for government servants more than two decades ago. The enclave hosts colleges, large multinational corporations, restaurants, regulatory bodies and government departments.
The first office building built in Damansara Heights was Wisma Damansara, built in 1970 by Selangor Properties. This was followed by the Damansara Office Complex on Jalan Dungun, which at the time also housed the local stock exchange and the offices of Shell Malaysia.
Taman Tun Dr Ismail
Taman Tun Dr. Ismail is an affluent major township in Kuala Lumpur, Malaysia. Situated on the border of Kuala Lumpur and Selangor, it is within the vicinity of Bandar Utama Damansara, Damansara Utama, Mutiara Damansara and other suburbs of Petaling Jaya. It is also neighbouring Bukit Kiara and Sri Hartamas as well as within easy access to Bangsar and Damansara Heights. This township is in the Federal Territory of Kuala Lumpur with Kuala Lumpur City Hall (DBKL) as its local authority. It is an upper middle class residential area with some commercial development.
The township was named after Tun Dr. Ismail bin Abdul Rahman, Malaysia's first ambassador to the United States and a Malaysian representative to the United Nations, before becoming Malaysia's Deputy Prime Minister in 1970. The commonly used abbreviation for Taman Tun Dr. Ismail is "TTDI". "Taman" means "garden" in the Malay language while "Tun" is the most senior federal title awarded by the Yang di-Pertuan Agong to the most deserving figure who has highly contributed to the nation.
Bandar Utama
Bandar Utama Damansara (or simply Bandar Utama) is a residential township located within the Damansara subdivision of the Petaling District, Selangor, Malaysia. It is a residential suburb and home to the popular 1 Utama Shopping Centre. Bandar Utama Damansara, together with neighbouring Kampung Sungai Kayu Ara, form the PJU 6 section of the city of Petaling Jaya.
Until 1991, the Bandar Utama Damansara area was originally consisted of palm oil estates with a population fewer than 100 people. Development of Bandar Utama Damansara began in the early 1990s under the company named See Hoy Chan Holdings Sdn. Bhd., and an attempt to modernise the area was made, with the opening of Sri Pentas, TV3's broadcast centre was officially opened on 22 October 1996, as well as the 1 Utama Shopping Centre, which became increasingly well known after the Jaya Jusco chain of department stores, presently known as AEON, moved its Taman Tun Dr. Ismail, Kuala Lumpur outlet to Bandar Utama Damansara in 1995.
With the opening of several new schools in 1997 and 1998, as well as the establishment of Kolej Bandar Utama, a tertiary institution, Bandar Utama Damansara continued to grow. In 2004, additional residential precincts of BU7, BU10 and BU6 (comprising 2½-storey houses) were completed. These are newer sections of Bandar Utama Damansara compared to the older sections, BU1 until BU4, which were completed in phases beginning from 1991 until 1996.
Mont Kiara
Mont Kiara often stylized as Mont' Kiara, is an affluent township located at the northwest of the city centre of Kuala Lumpur, Malaysia, in the constituency of Segambut. The township consists mainly of residential condominiums and office complexes. It is located in the heart of Klang Valley, roughly halfway between Kepong and downtown Kuala Lumpur and adjacent to Sri Hartamas. Mont Kiara commercial projects include 1 Mont Kiara, Plaza Mont Kiara, Seni Mont Kiara, Solaris Mont Kiara, Solaris Dutamas and Arcoris. Mont Kiara is a 15-minute drive to either Petaling Jaya, Subang Jaya or downtown Kuala Lumpur. Taman Tun Dr. Ismail is a 10-minute drive away using Sprint Expressway.
Batu Ferringhi
Batu Ferringhi is a suburb of George Town in Penang, Malaysia. Located along the northern coast of Penang Island and about 11 km (6.8 mi) northwest of the city centre, it is the prime beach destination in Penang among locals and tourists. To cater to the influx of tourists, several major high-rise hotels have been established along the 4 km (2.5 mi) stretch of beaches, including Hard Rock Hotel.
The beach resorts along Batu Ferringhi also offer various water sport activities, such as parasailing. On a clear day, one could get a picturesque view of the Andaman Sea and Mount Jerai, which is located within the neighbouring state of Kedah. In addition, Batu Ferringhi is famous for its night market that offers a wide variety of merchandise and street food.
There had been human activity within Batu Ferringhi as early as 1592, when an Englishman, Sir James Lancaster, arrived and began pillaging other vessels around Penang Island. However, for much of its recent history, Batu Ferringhi was a quiet village, until the urbanisation of the area beginning in the 1970s.
Iskandar Malaysia
Iskandar Malaysia, formerly known as Iskandar Development Region and South Johor Economic Region (SJER), is the main southern development corridor in Johor, Malaysia. It was established on 8 November 2006.[2] The project is administered by Iskandar Regional Development Authority (IRDA) and was named after the 24th Sultan of Johor and the 4th Sultan of modern Johor, Almarhum Sultan Iskandar ibni Almarhum Sultan Ismail.[3]
The special economic zone of Iskandar Malaysia grew out of a 2005 government requested feasibility study by the Khazanah Nasional which found that the development of such a zone would be economically, socially and developmentally beneficial. The National SJER Planning Committee (NSPC), hearing Khazanah's findings, put it in charge of developing a sustainable, holistic approach to development in the region. Iskandar Malaysia was singled out as among the high-impact developments of the Ninth Malaysia Plan, put into action by the then Prime Minister of Malaysia (Abdullah Badawi) in March 2006 to cover the period of 2006 to 2010. In November 2006, the Prime Minister, Chief Minister of Johor, Abdul Ghani Othman and Khazanah revealed the Comprehensive Development Plan (CDP).
Kuching Waterfront
The Kuching Waterfront, is the most popular gathering place in this capital city. The esplanade stretches for about 900 meter along the south bank of the Sarawak river. Dotted the length of it are food stalls, a restaurant, bistro and street food hawkers. Many colonial-era buildings seen here have since been re-purposed for modern use. They are the Chinese History Museum, Sarawak Steamship Building and Square Tower. Besides the old, there is a modern amphitheatre that showcases scheduled live entertainment.
During the daytime, the Waterfront offers excellent view of the north bank of the river. The Astana (governor's mansion) and Fort Margherita stand out with their white exterior. The imposing State Assembly Building dominates the skyline. In addition, the Malay kampungs bring up a piece of Sarawak's heritage that dates back to the rule of the Brooke family.
At night, the whole stretch of the esplanade comes alive. Buskers fill the air with ethnic and contemporary songs and music. To add to the vibrancy, the Darul Hana Musical fountain comes on with its colourful display.
Desa Park City
Desa Park City is a multi-award-winning township, Desa Park City is located in Kuala Lumpur, and is popular with both Malaysians and expatriates.
It enjoys good accessibility and connectivity to major conurbations within the Klang Valley via a network of expressways and highways. These include the Middle Ring Road 2 (MRR2), Duta-Kelang Highway (Duke), Damansara-Puchong Expressway (LDP) and Sprint Highway.
The township is surrounded by well-populated and established neighbourhoods such as Bandar Menjalara and Kepong to the north, Segambut and Mont'Kiara to the east and Bandar Sri Damansara to the west.