Best Luxury Condo In Mont Kiara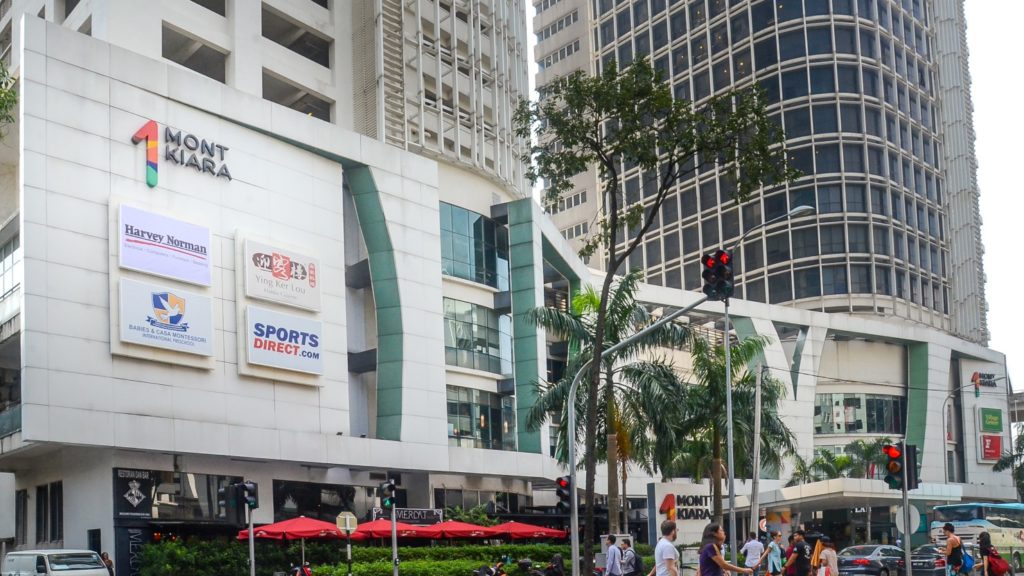 Mont Kiara is one of the most popular locations for buying or renting a condominium in the Klang Valley. This township consists mainly of residential condominiums and office complexes which were mostly developed by UEM Sunrise Berhad, a well-known property development arm of UEM Group. It is adjacent to Sri Hartamas in the south and KL Metropolis in the east, and is heavily populated by foreigners living in Malaysia who mainly consisting of Japanese, Koreans, and Chinese. If you are looking for a condominium to buy or rent in Mont Kiara, we have listed the top 10 luxury condos in Mont Kiara for you to choose from:  
Top 10 Luxury Condos In Mont Kiara
Arcoris, Mont Kiara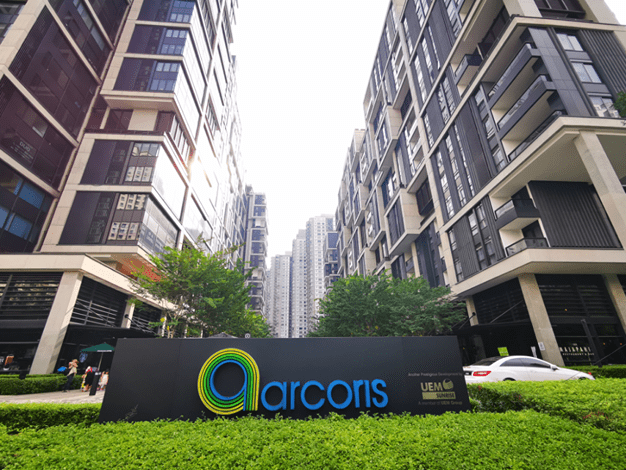 Arcoris is a mixed development located within the thriving hub of Mont Kiara. It comprises of 5 components such as Hotel, Retail, Business Suites, SoHo & Serviced Residence. Arcoris was developed by Sunrise responsible for several award-winning developments. The development is expected to be completed in year 2016. Arcoris comprises 2 blocks of of 35-storey and 18-storey towers, known as the Southern block and Northern block respectively. The development houses 5 components including Business Suites (Office), SOHO, Serviced Residences, Plaza (Retail) and Hotel. There are a total of 262 units of prime Business Suites (Office) with built-up sizes ranging from 660 sf to 1,550 sf. SOHO units on the other hand with total of 336 units, have built-up size from 450 sf to 1,000 sf.  
Gateway Kiaramas, Mont Kiara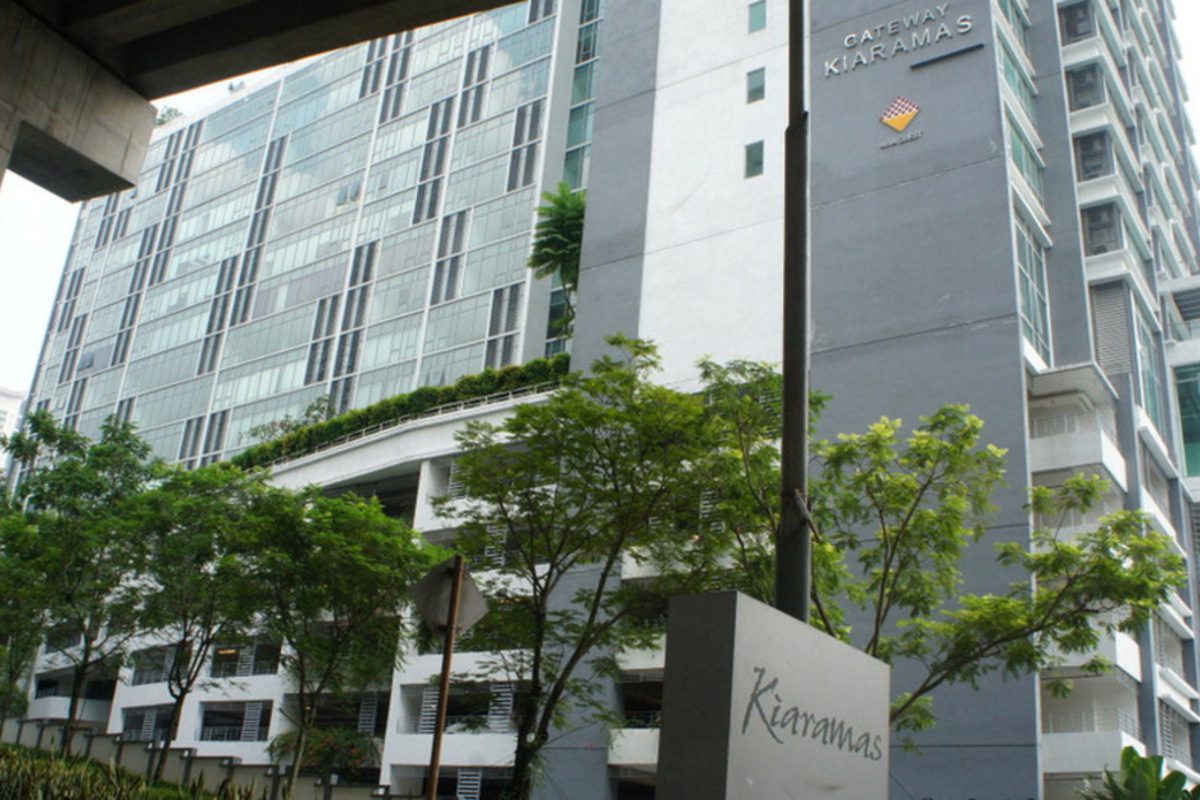 Gateway Kiaramas is a high-rise development which consists of a serviced apartment and a corporate office tower. It is nestled within the upscale Mont Kiara area. It is developed by Asia Quest Holdings, the same developer for all Kiaramases' residential in the enclave. This freehold development was completed in January 2010. This 30-storey condo comprises a total of 168 residential units. Gateway Kiaramas is a mixed development, which also has a total of 168 office suites on an 11-storey corporate tower. The residential units have built-up areas ranging between 743 and 3,563 sf. Gateway Kiaramas is located exactly besides the Sprint Highway (Penchala Link) within the Mont Kiara enclave, and bordering Sri Hartamas. This new high rise development is easily accessible via major road networks, namely the Sprint Highway (Penchala Link), North – South Highway (via Jalan Duta), Jalan Sri Hartamas 1 and Jalan Duta.  
Sunway Vivaldi, Mont Kiara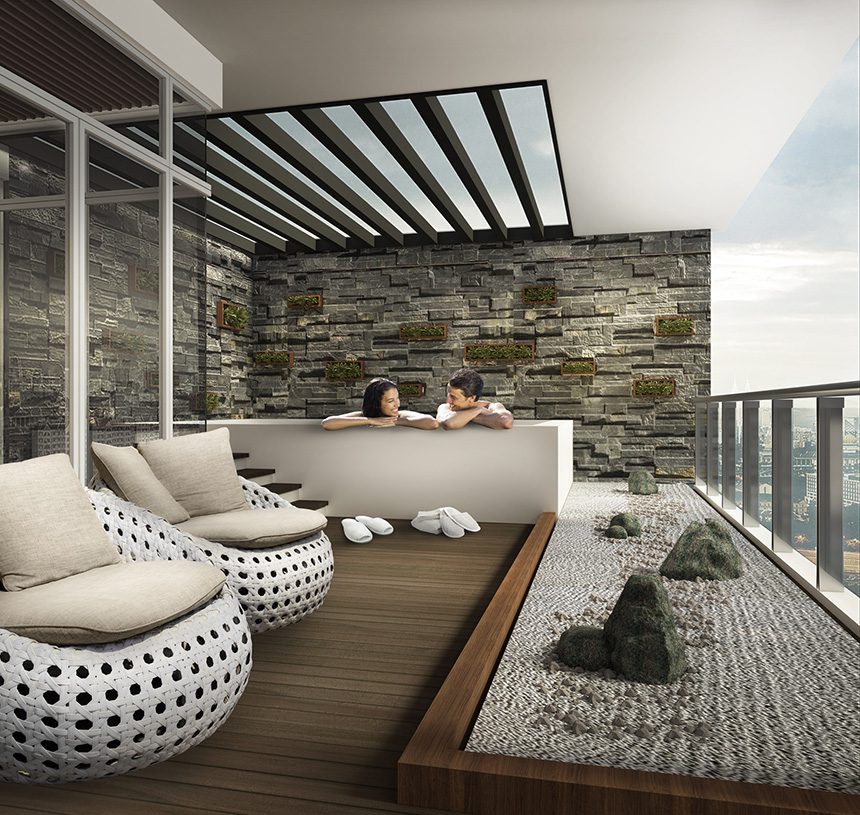 Sunway Vivaldi is a luxury condominium project by Sunway City. The condominium consists of six blocks with a total of 228 units. There are basically three blocks of 9-storey condo and another three blocks of 20-storey condo. This high-end condo is built on 7.7 acres of freehold land. This new development is expected to be completed in early 2011.
Nestled in the Mont Kiara enclave bordering Sri Hartamas, Sunway Vivaldi is located exactly on a freehold plot of land between Sprint Highway (Penchala Link) and Jalan 19/70a. This new high rise development is accessible via major highways namely Sprint Highway (Penchala Link), North-South Highway (via Jalan Duta), Jalan Sri Hartamas 1 and Jalan Duta.
Sunway Vivaldi is within easy reach to shopping malls, business centers, schools, cafe, restaurants, medical center and golf clubs. The nearby amenities include Mont Kiara Business Center, Plaza Damas, Plaza Mont Kiara, Hartamas Shopping Center, Bangsar Village, Bangsar Shopping Center, SMK Sri Hartamas, French International School, Garden International School, Bukit Kiara Equestrian Club, Kuala Lumpur Golf and Country Club, Pantai Medical Centre and many other.
VERVE Suites, Mont Kiara
VERVE Suites (also known as VERVE® Suites) is situated in the most desirable and sought-after neighborhood of Mont Kiara in Kuala Lumpur. It is a high-rise development made of luxury serviced apartments housed in four blocks on a 5.87-acre freehold land, with the gross development value (GDV) of RM625 million.
The four blocks of VERVE Suites housing 881 units are Viva Tower (Block A), Vibe Tower (Block B), Vogue Tower (Block C) and Vox Tower (Block D). Each unit has built-up space from 462 sf (1 bedroom) to 1,394 sf (3 bedrooms). All units are fully-furnished with innovative interior designs and furnishings. These fully-furnished designer suites are filled with imported German Bosch appliances and designers' furniture. There are several designs to choose from, and each type has its own personal identity and concept, which are reflected on the interior designs and furnishings.
Furthermore, the residents of VERVE Suites are catered with a 6,000 sf penthouse called The Vertigo Lounge located on the 35th floor that also houses most of its amenities – a sky gymnasium, theater, jacuzzi and sauna, pool table, games room and F&B; facilities. The floor also has zones for sofa areas, reading corners and WiFi hotspots available. The security features are rather run of the mill. The services include card access control at all main entry points, automatic boom-gate and CCTV cameras at strategic access points.
Tiffani Kiara, Mont Kiara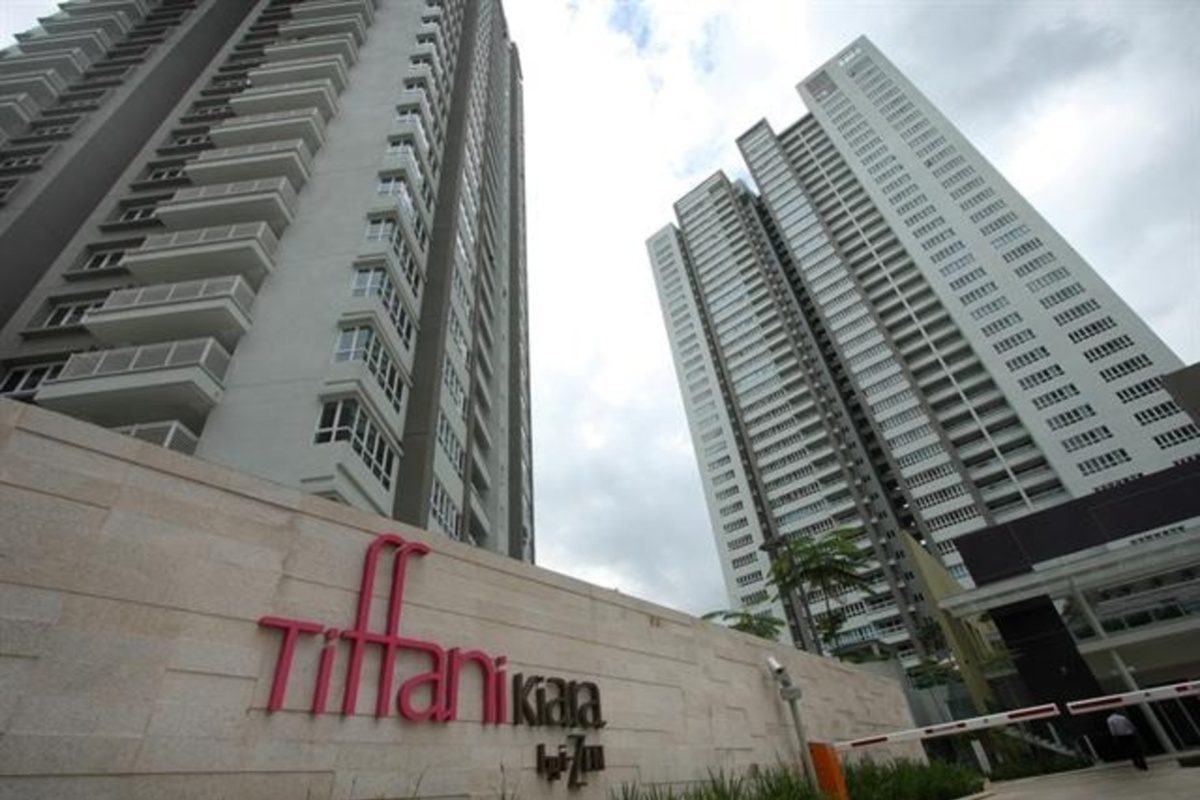 Tiffani Kiara (also known as Tiffani by i-Zen) is a high-end residential apartment developed by a Bursa Malaysia Main Board public listed company, Ireka Corporation. The company is also a renowned London Stock Exchange public listed company via the name of ASEANA Properties Ltd for its property development wing.
Tiffani Kiara is another venture project along with One Mont Kiara and Seni between the Ireka Group comprising of Aseana Properties Ltd, Amatir Resources, and CapitaLand Financial. Ireka Corporation has developed numerous glamorous high-end residential as well as commercial developments within Mont Kiara vicinity including One Mont Kiara, Seni, and Sandakan Harbour Square (Phase 3 and 4) in Sabah, as well as several developments in Vietnam.
There are a numerous facilities and amenities nestling in the Tiara Kiara vicinity including three international schools, food and beverages hubs including chic cafes and fine dining, banks, commercial centers as wells as golf clubs. It is located near to the Mont Kiara International School and Garden International School and surrounded by prestigious residential neighborhoods such as Sri Hartamas, Damansara Heights and Bangsar.
Kiara 163, Mont Kiara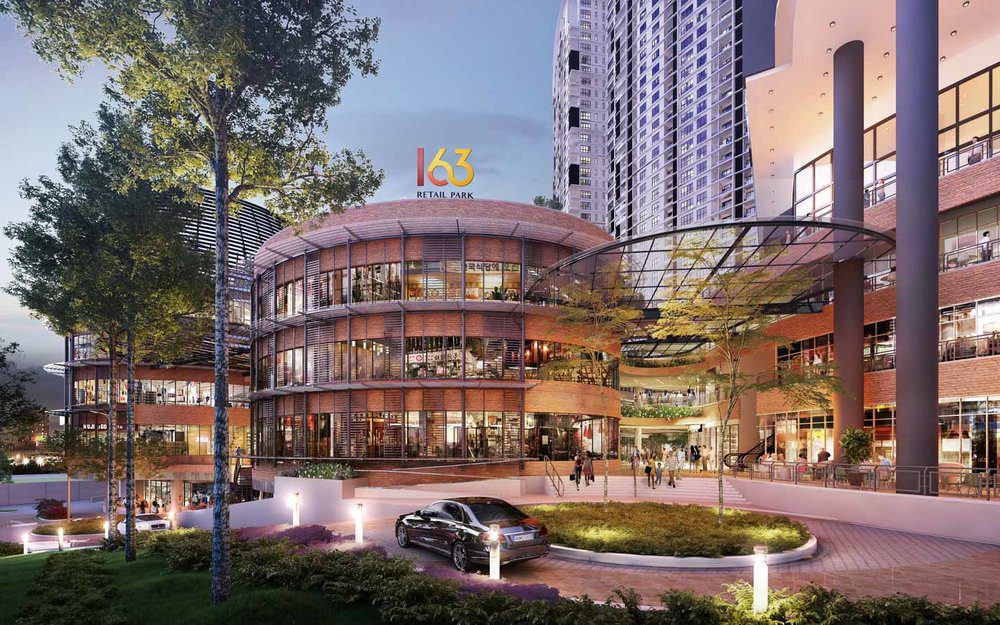 Kiara 163 (formerly known as D'Kiara Place) is an integrated freehold commercial development nestled within the global village, Mont Kiara, right next to the established Plaza Mont Kiara.
The gross development value (GDV) of Kiara 163 is reported to be at RM875 billion. It was supposed to be launched in December 2008, but postponed, to a later date at the end of 2010.
Kiara 163 comprises a retail podium with food and beverage outlets, a 2,500 seat auditorium, a 23-storey office tower and two blocks of 42-storey serviced apartments. The serviced apartments will be managed by Swiss-BelHotel Hotels.
The retail store at Kiara 163 will occupy three floors (including a basement floor) out of the 7-storey podium, and will become a new neighborhood shopping mall to cater everyday's needs with food outlets, a supermarket, specialty stores and service providers. The remaining four floors are designed specifically to place the auditorium for concerts, performances, conferences and meetings.
As for the serviced apartment at Kiara 163, there are a total of 584 units within the two 42-storey towers. Tower A comprises of only 202 units of apartments and penthouses with bigger built-up areas than Tower B, which consists of 382 units.
The facilities at Kiara 163 for the residents include a swimming pool, jacuzzi, glass-walled gym surrounded by water, squash court with garden setting and an entertainment pavilion. There are also 6-storey multi-storey car park, 4-storey basement car park and 1-storey basic facilities.
Sun Kiara, Mont Kiara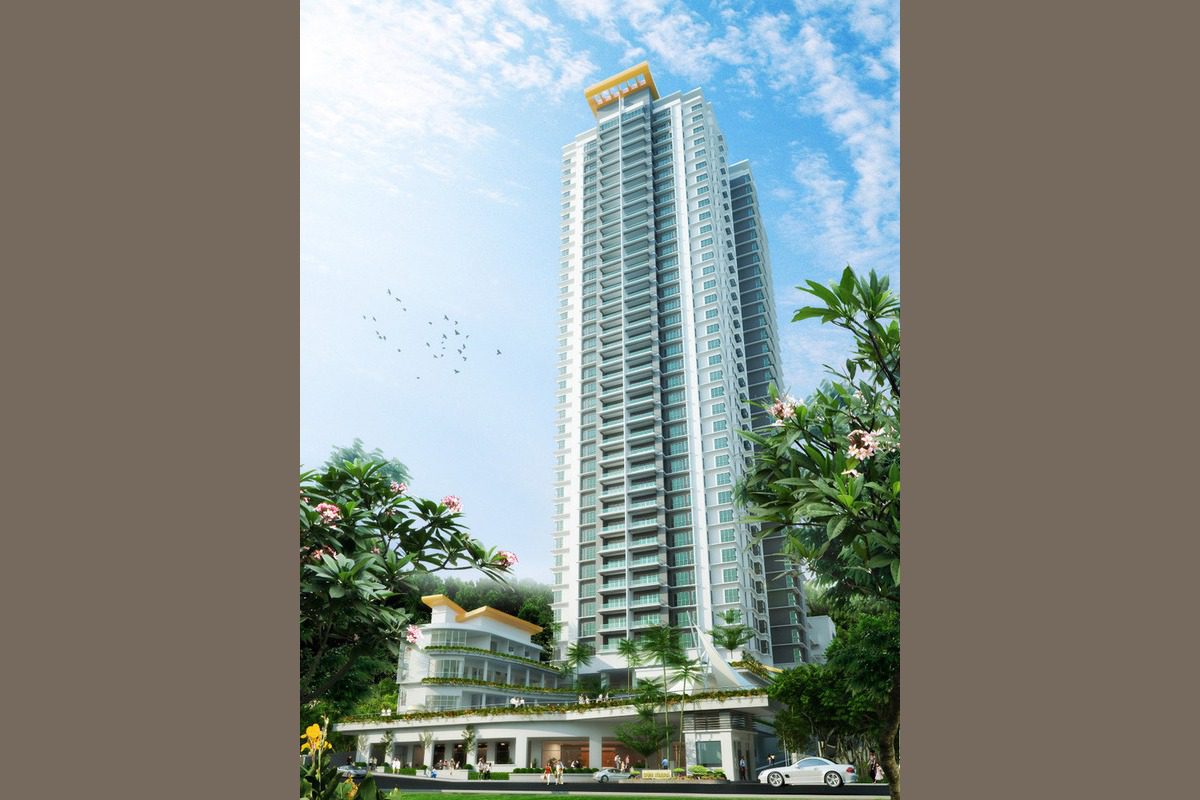 Sun Kiara is a new condominium mushrooming in the posh postcode of Mont Kiara. It is situated in between VERVE Suites and Casa Kiara II. It has been buzzing around since late 2009 with a price tag of RM1,100 psf.
Sun Kiara comprises of a single tower with a 3-storey clubhouse-cum-car park block besides it. There are 7 layouts to choose starting from 2,450 sf. Full condominium facilities are provided including gymnasium, bubble pool, sky lounge and privae lounge. It is estimated to be launched at about RM1,100 psf.
Being part the 'Global Village' community, residents of Sun Kiara will enjoy vast array of amenities such as international schools (Garden International Schools and Monta Kiara International School), retail mall (Plaza Mont Kiara, One Mont Kiara and Hartamas Shopping Centre) and abundance of commercial centres located just mere mintues away (Solaris Mont Kiara and Desa Sri Hartamas).
Pavilion Hilltop, Mont Kiara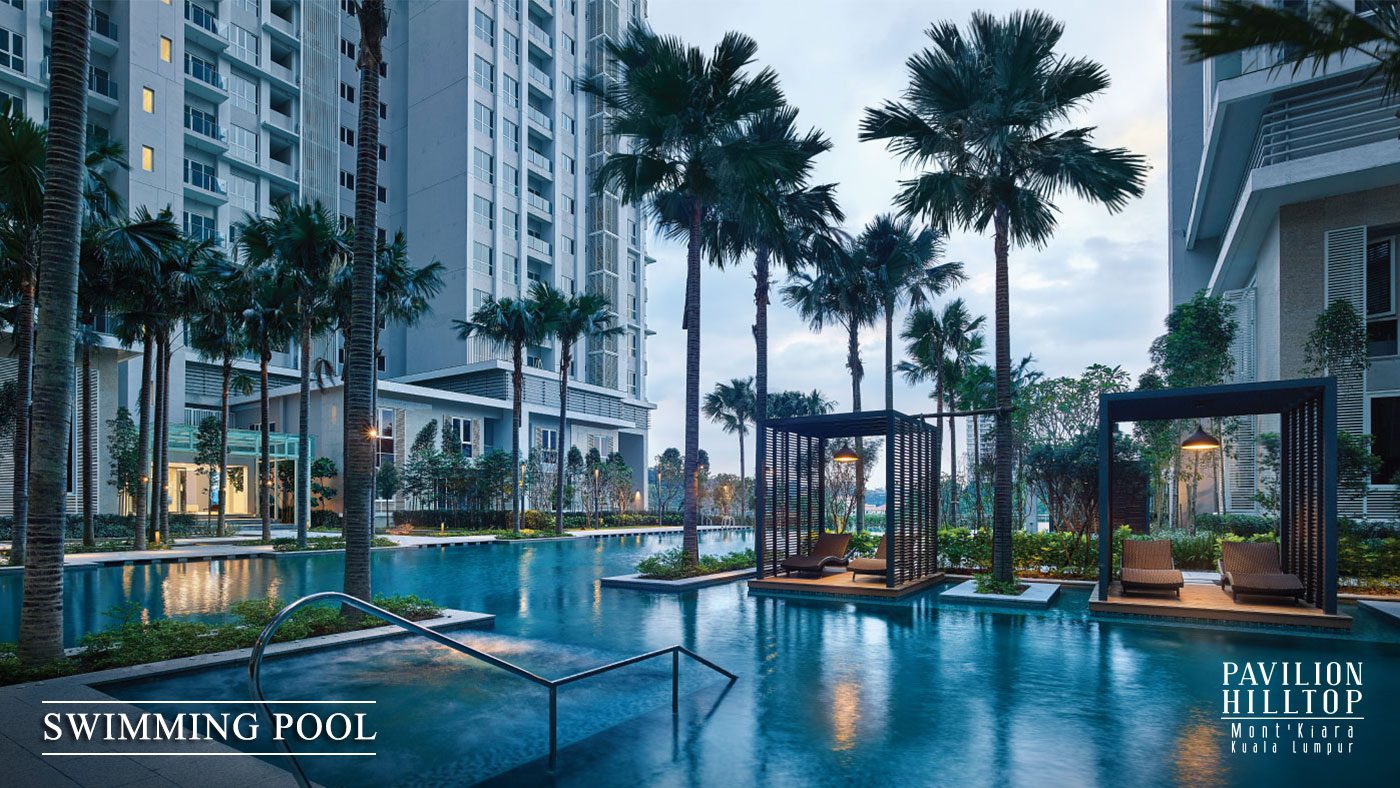 Pavilion Hilltop is an ongoing development in the vicinity of Mont Kiara. This residential development has already been commenced this year and were expected to be completed by August 2017. The Tower A of this freehold condominium was launched in April 2013 and was fully sold out within the next two months and currently Tower B is up for sale. Almost 40% of the second block have been booked and some buyers are even registering themselves for the third phase which would be launched on early next year.
Pavilion Hilltop is expected to have a gross development value of RM1.18 billion with a launch price which begin from RM900 psf. So each unit in this development are priced between RM1 million to RM2 million. A total of 621 units are available for the whole project, whereby Tower A has 221 units, Tower B has 232 units and Tower C has 168 units. The built-up of the units in both Tower A and Tower B varies between 1,200 sq ft and 1,830 sq ft. Meanwhile, units in Tower C are expected to reach up to 2,800 sq ft built-up.
Residensi 22, Mont Kiara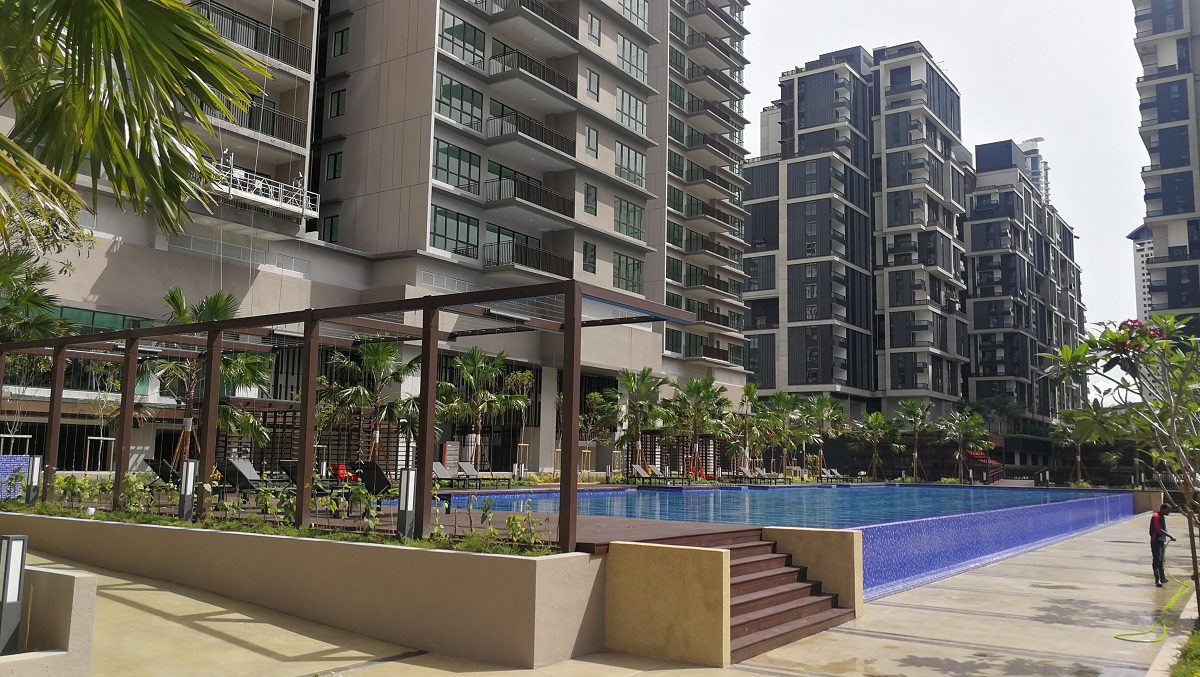 Residensi 22 (also known as Residency 22) is a high end residential development located in Mont Kiara. The tenure for the units is to be freehold and construction is expected to complete 4 years after its launch, roughly in the middle of 2017. The developers are none other than UEM Sunrise, an absolute titan in the development scene.
The developer of Residensi 22 plans that there are to be a total of 4 blocks, but Phase 1 as of now only sees to the construction of two blocks, each having 38 and 39 floors respectively, with a total of 534 units. The units are generally larger than what other condominiums offer, starting at 1,909 sf. Low density is also a selling point that the developers are pushing for, with only 4 units per floor. The units vary slightly in terms of layout, ranging from 3+1 bedrooms to 4+1 bedrooms, and 4 to 5 bathrooms. Prices for the units at launch start from RM1,430,000 for the smallest unit at RM750 per square feet.
Residensi 22, being marketed as a high-end condominium, would have adequate facilities to attract the high-end consumers. Primarily, facilities include a gymnasium, tennis court, a half basketball court, a multipurpose hall that can be used as a badminton court, children's playground, sky deck, meditation lawn, and a lap pool. 24 hour security patrol the perimeter, as with any high-end condominium; and the nearest police station is 3 kilometres away, being Balai Polis Taman Tun Dr Ismail.
Being located in Mont Kiara, Residensi 22 offers easy access to amenities. There are three shopping complexes within a 2 kilometre radius, being 1 Mont Kiara Mall, the Hartamas Shopping Centre, and Solaris Dutamas; these three shopping complexes together offer a vast range of amenities. Less than 500 meters away is the township of Desa Sri Hartamas, where eateries, minimarkets and 5 bank branches could be found. Less than 500 metres from Residence 22 is the GDM Specialist Centre and the Kiara Medical centre. There are also numerous schools nearby, including Garden International School, Mont Kiara International School, SK Sri Hartamas, SK Bukit Damansara and Taylor's College Hartamas.
Aston Kiara 3, Mont Kiara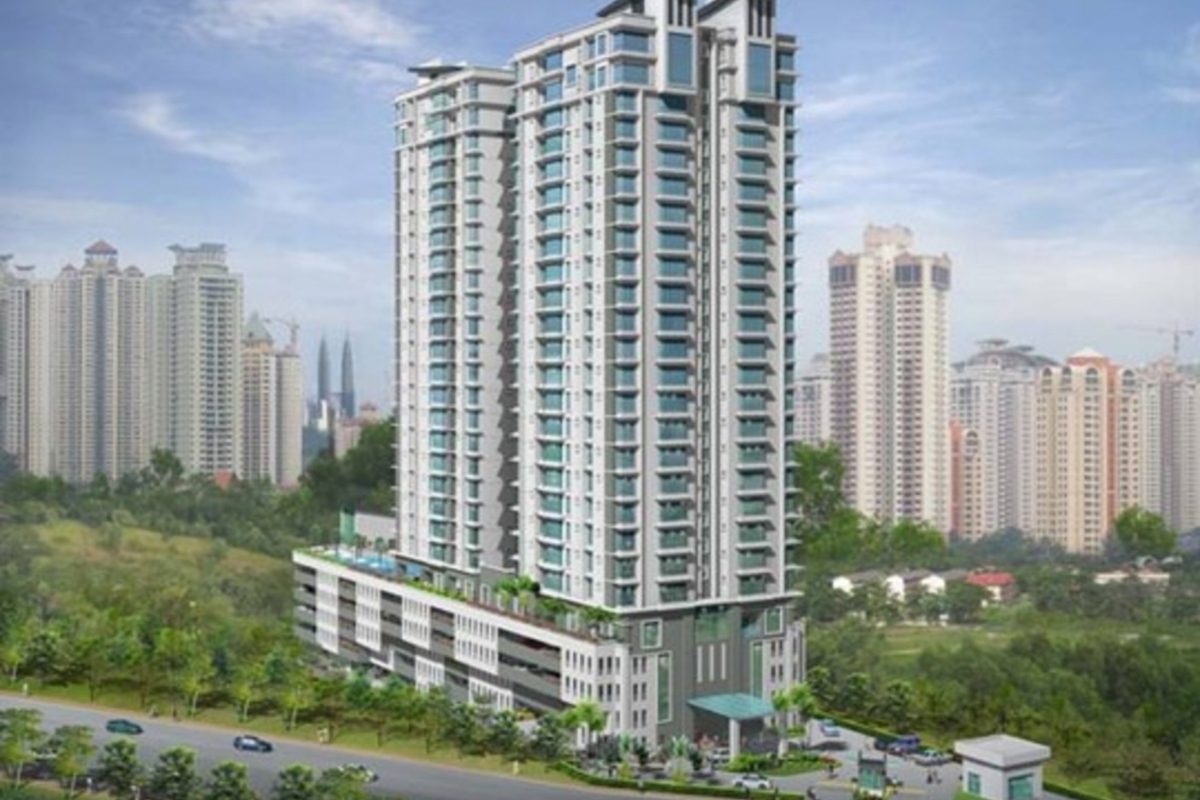 Aston Kiara 3 is a new condominium residing in Mont Kiara. Sited at the end of Jalan Kiara 3, it is adjacent to Impian Villa, Kiara 1888, Kiara 9, One Kiara and Ceriaan Kiara. It comprises of a single 22-storey block with 8 units per floor and 7 units on 16th floor. There are a total of 160 units.
The residences start from Level 5 up to Level 22. Level 3 is its recreational and facilities floor which house swimming pool, squash court, gymnasium, cafeteria and sauna. Level 1A, 1B, 2A, 2B and 2C are for car park bays. There are 8 types to choose from the development of Aston Kiara 3. Type 1 and 2 comprises of 1,598 sf built-up with 3 bedrooms, 3 bathrooms. Type 1 is facing the west – overlooking the green hills. Meanwhile, Type 2 overlooks Mont Kiara vicinity to the south.
The typical unit at Aston Kiara 3 is designed with an open plan area for living, dining and kitchen area. The master bedroom comes with an en-suite bathroom, whilst second and third bedrooms share access to the 2nd bathroom. Each unit comes with a yard. Type 3, 3A and 5 units measure 1,518 sf of built-up. The 3 and 3A units come with 3+1 bedrooms and lanai (except Type 3A). Type 3 units are facing the north, while Type 3A units are facing the south.