What is the Rent-To-Own Scheme In Malaysia (RTO)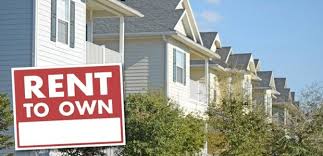 What is Rent-to-Own (RTO)?
Rent-to-own or rental-purchase is relatively less known in Malaysia but has been around overseas for decades. One of the first RTOs in Malaysia was not property related, but instead a business model renting out furniture which started out in the 1950s. Rent-to-own for properties took off in the 1980s until today where millions of customers around the world choose rent-to-own.
A rent-to-own agreement allows the buyer the option to buy the rental property at a future date. In the meantime, the property buyer is also a home renter for the property and makes regular payments to the real estate seller.
Rent-to-Own Pros
Low or no down payment required for the property.
Able to start on process towards owning a property even if currently unable to qualify for a home loan.
Able to stay in the property before deciding on property purchase decision.
Property purchase price locked in at today's pricing and enjoying future price appreciation.
Rent-to-Own Cons
Forfeiting money paid for the "option" of buying the property if you decide not to buy.
Risk of being unable to qualify for a loan at the time that you want to buy the property.
You are not the owner of the property (yet) and cannot renovate or make any changes without the owner's approval.
Property prices may unexpectedly fall lower than the price locked in at today's pricing.

Should I Opt for Rent-to-Own?
You should consider rent-to-own if you are unable to get a home loan, or pay for the down payment, but you are confident of having the monthly cashflow for the monthly payments.
The difference between a full property purchase down payment is approximately 10% of the property price versus 1-2% for the property price for 3 months rental down payment.
The choices for rent-to-own properties are limited in Malaysia, but there will be more RTO property projects launching in Malaysia soon.