Description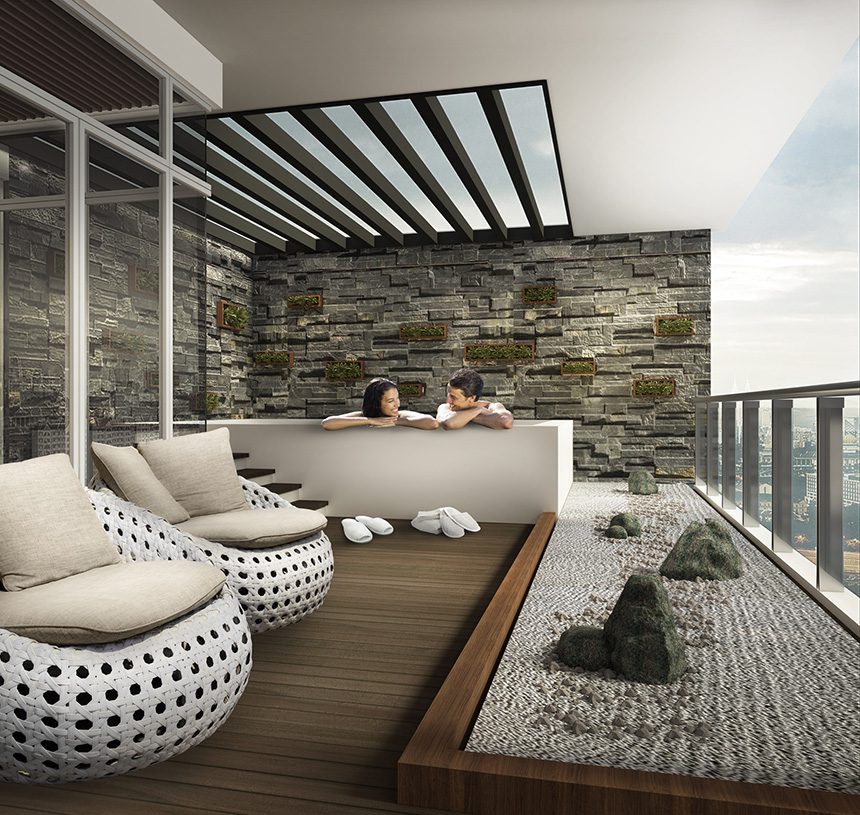 Sunway Vivaldi is a luxury condominium project by Sunway City. The condominium consists of six blocks with a total of 228 units. There are basically three blocks of 9-storey condo and another three blocks of 20-storey condo. This high-end condo is built on 7.7 acres of freehold land. This new development is expected to be completed in early 2011.
Nestled in the Mont Kiara enclave bordering Sri Hartamas, Sunway Vivaldi is located exactly on a freehold plot of land between Sprint Highway (Penchala Link) and Jalan 19/70a. This new high rise development is accessible via major highways namely Sprint Highway (Penchala Link), North-South Highway (via Jalan Duta), Jalan Sri Hartamas 1 and Jalan Duta.
Sunway Vivaldi is within easy reach to shopping malls, business centers, schools, cafe, restaurants, medical center and golf clubs. The nearby amenities include Mont Kiara Business Center, Plaza Damas, Plaza Mont Kiara, Hartamas Shopping Center, Bangsar Village, Bangsar Shopping Center, SMK Sri Hartamas, French International School, Garden International School, Bukit Kiara Equestrian Club, Kuala Lumpur Golf and Country Club, Pantai Medical Centre and many other.
Property Details
Name: Sunway Vivaldi
Address: Jalan 19/70a, Mont Kiara, Kuala Lumpur
Developer: Sunway City
Completion Date: February 2011
Type: Condominium
Tenure: Freehold
of Blocks: 6
of Storey: 9 & 20 (3 blocks each)
of Units: 228
Land Encumbrance: Public Bank
Maintenance Fee: RM0.30 psf
Launch Price: RM2.6 mil (2,573 sf) & RM3.3 mil (3,660 sf)
Subsale Price: RM1,400,000 – RM4,300,000
Rental: RM5,800 – RM15,300
Layouts
Type A

3,466 sf
Duplex units
Block D, E & F

Type B

3,660 sf
Duplex units
Block D, E & F

Type C

3,983 sf
Duplex units
Block D, E & F

Type D

2,573 sf
Standard units
Block A, B & C
Facilities
Multi-tiered security
Olympic length swimming pool
Sun deck
Glass enclosed cantilevered gym
Wading pool
Outdoor jacuzzi
Games room
Cafeteria
Laundry room
Meditation garden
BBQ area
Children's playground
Squash court
Maze garden with reflexology path
Tennis court
Podium garden with water features
Gazebo
Market Trends
Analysis
When one mentions about Mont Kiara, many would raise eyebrows as this is one of the affluent neighborhood in Kuala Lumpur. Along with other well-known developments such as 10 Mont Kiara and Sun Kiara, this luxury condo shares in the limelight of being one of the most expensive high rise residential developments in Kuala Lumpur. What's more, it is developed by a reputable developer Sunway City that has good track records in property development.
Speaking of Sunway Vivaldi's location, many regard Mont Kiara and Sri Hartamas areas to be similar to "pots of gold" as places like these are often highly sought after due to its high capital appreciation as well as promising rental returns. However, one should take note that the Mont Kiara area is already very crowded with many high rise condominiums. Each of these condos is well planned and may not be densely populated but on the whole, it is the number of condominiums in the area that has contributed to the overall population.
The density issue also has impact on views from Sunway Vivaldi units. With so many developments popping up in the Mont Kiara vicinity, good views are even more difficult to get by. Based on Sunway Vivaldi's master plan, one side of the condo would be facing Sri Hartamas whereas the other side would be facing the less favorable sight of the Sprint Highway (Penchala Link). Units facing the Sri Hartamas area, particularly those on higher floors would get to enjoy unblocked views of Kuala Lumpur city skyline. However, views from units on the opposite side of the condo would be blocked by an expressway and many other high rise condominiums.
As Sunway Vivaldi is located exactly beside an expressway, residents are expected to endure unpleasant noise pollution and dust. Apart from that, construction progresses from nearby new developments would further worsen the mentioned condition. Further to that, traffic congestion is also another daily issue as the expressway is well known for heavy traffic flow. The traffic issue is further aggravated by the area's density as there would be more vehicles on the road within the area.
Sunway Vivaldi assures privacy to residents, as all of the bedrooms in the spacious units come with en suite bathrooms. Apart from that, Sunway Vivaldi also has private lift lobby for each unit. On par with that of other luxury developments, this condo offers full condo facilities for property owners' comfort with a maintenance fee of only RM0.30 psf. Pricing wise, being located at an affluent area does indeed affect the market price of Sunway Vivaldi. Similar to other nearby developments, this condo falls in the range of luxury residential development which is priced from RM2.6 mil onwards. As the Mont Kiara vicinity fetches a high value, property owners are expected to enjoy approximately 20% of capital appreciation upon completion.
If buyers intend to invest for rental returns, the location factor would also be a positive point as the Mont Kiara area is one of the favorite places to stay among expatriates. The rental price for Sunway Vivaldi is expected to start from RM15,000 onwards. Even though there is positive effect on capital appreciation and rental return, some of the earlier mentioned negative points of Sunway Vivaldi should still be taken into consideration. Sunway Vivaldi  is also considered one of the best luxury condos in Mont Kiara.