Best Luxury Condo In Bukit Jalil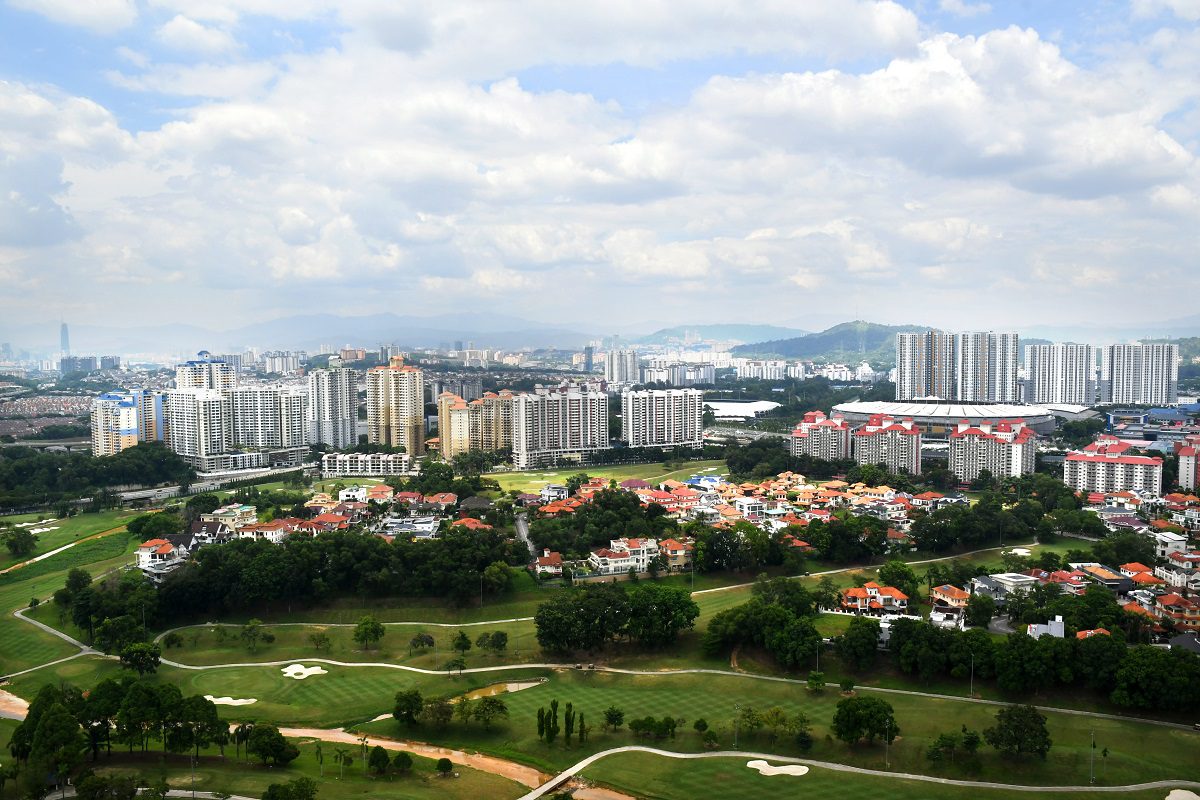 In Malaysia, when someone talks about Bukit Jalil, the image of the sports stadium is usually the first thing to come to mind. Obviously this wouldn't be surprising at all considering that the city itself started as a development for the Commonwealth Games in 1998. Since then, this popular suburb of Kuala Lumpur has really come a long way, transforming from a simple town to a bustling neighbourhood filled with many amenities and entertainment centres.
Bukit Jalil is also well-favoured by students, because it houses several famous universities such as International Medical University, Bukit Jalil Sports School, and Asia Pacific University of Technology & Innovation. many people live in the area as it provides a convenient living location of not only being close to universities but also filled with various convenient amenities and entertainment. If you are looking for a condominium to buy or rent in Bukit Jalil, we have listed the top 10 luxury condos in Bukit Jalil for you to choose from:
Top 10 Luxury Condos In Bukit Jalil
The Z Residence, Bukit Jalil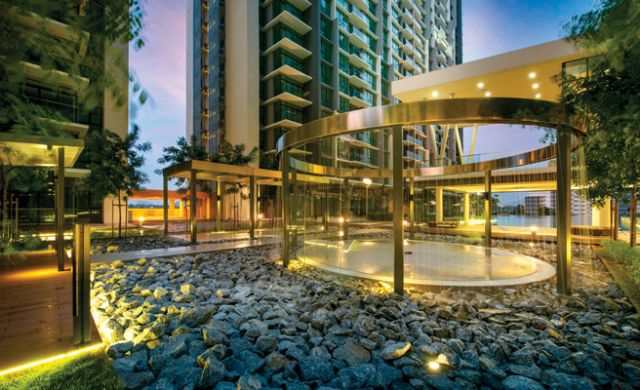 The Z Residence is a high-rise condominium located in Bukit Jalil. It is located next to Bukit OUG Condominium and neighbors Jalil Damai and Seri Jalil.. The development was completed in April 2014 by Darul Dinasti, which is wholly owned by Trinity Group.
Situated on a 7-acre freehold land, Z Residence comprises of two blocks with a total of 1,136 units. Units come with either 2, 3 or 3 + 1 bedrooms with built-ups ranging from 1,033 to 1,394 sf. A vast array of amenities are provided at The Z Residence including a landscaped floating garden, sky lounge, infinity swimming pool, wading pool, children playground, BBQ area, sauna and gazebo, just to name a few.
Vast amenities can be found within the surrounding of Z Residence. These amenities include Plaza OUG, Endah Parade, Giant Hypermarket, Sunway Pyramid, International Medical University, various clinics, schools, and also shop lots. Bukit Jalil Recreational Park, Bukit Jalil Golf & Country Resort and Bukit Komanwel Recreational Park are also within driving distance.
Z Residence has an easy accessibility to major highways and routes, which include Shah Alam Expressway, Bukit Jalil Expressway, Damansara – Puchong Expressway, KL – Putrajaya Expressway, KL – Seremban Expressway, and Old Klang Road. Traveling to Kuala Lumpur, Damansara, Cyberjaya, Klang, Shah Alam, KLIA, Cheras, and Seri Kembangan will definitely be very convenient.
The Rainz, Bukit Jalil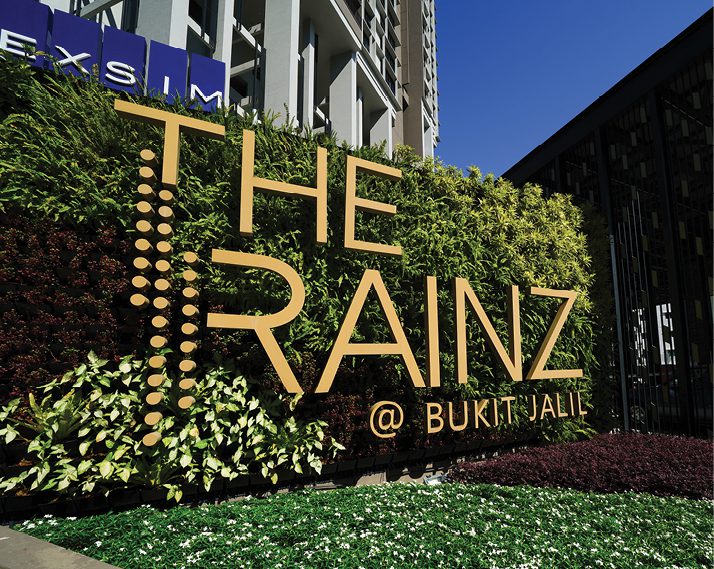 The Rainz is an exclusive residential development surrounded by nature-like environs. Set in a prominent area of Bukit Jalil, Kuala Lumpur, The Rainz is being developed by Exsim Group.
The Rainz will comprise of three 35-storey towers with a total of 624 condominium units. Three types of layouts will be available, whereby Type A has 4 bedrooms + 1 study with 3 bathrooms, Type B has 4 bedrooms + 1 maid's room with 4 bathrooms and Type C has 5 bedrooms + 1 maid's room with 4 bathrooms. Significantly bigger than one another, the built-up area is ranged between 1,513 and 1,930 sf.
The Rainz offer a perfect living for all generations with myriad facilities and activities. Spread across three different levels, the list of facilities available at The Rainz will be everyone's fancy. On the ground floor, residents will find forest trail, outdoor gym, basketball court, badminton court as well as table tennis for any sports enthusiast. Also available, a guard house that ensure the security of all residents.
Level 8 of The Rainz hold the other facilities like nursery, gymnasium, pool lounge, wet playground, water slide, wading pool, swimming pool, jogging path, maze garden and many more exciting facilities. On Level 35, residents will be mesmerized by all sky-high facilities such as sky dining, sky lounge, sky garden, sky terrace / BBQ area, sky floating lounge, sky viewing deck, sky BBQ and sky pavilion.
SkyLuxe On The Park, Bukit Jalil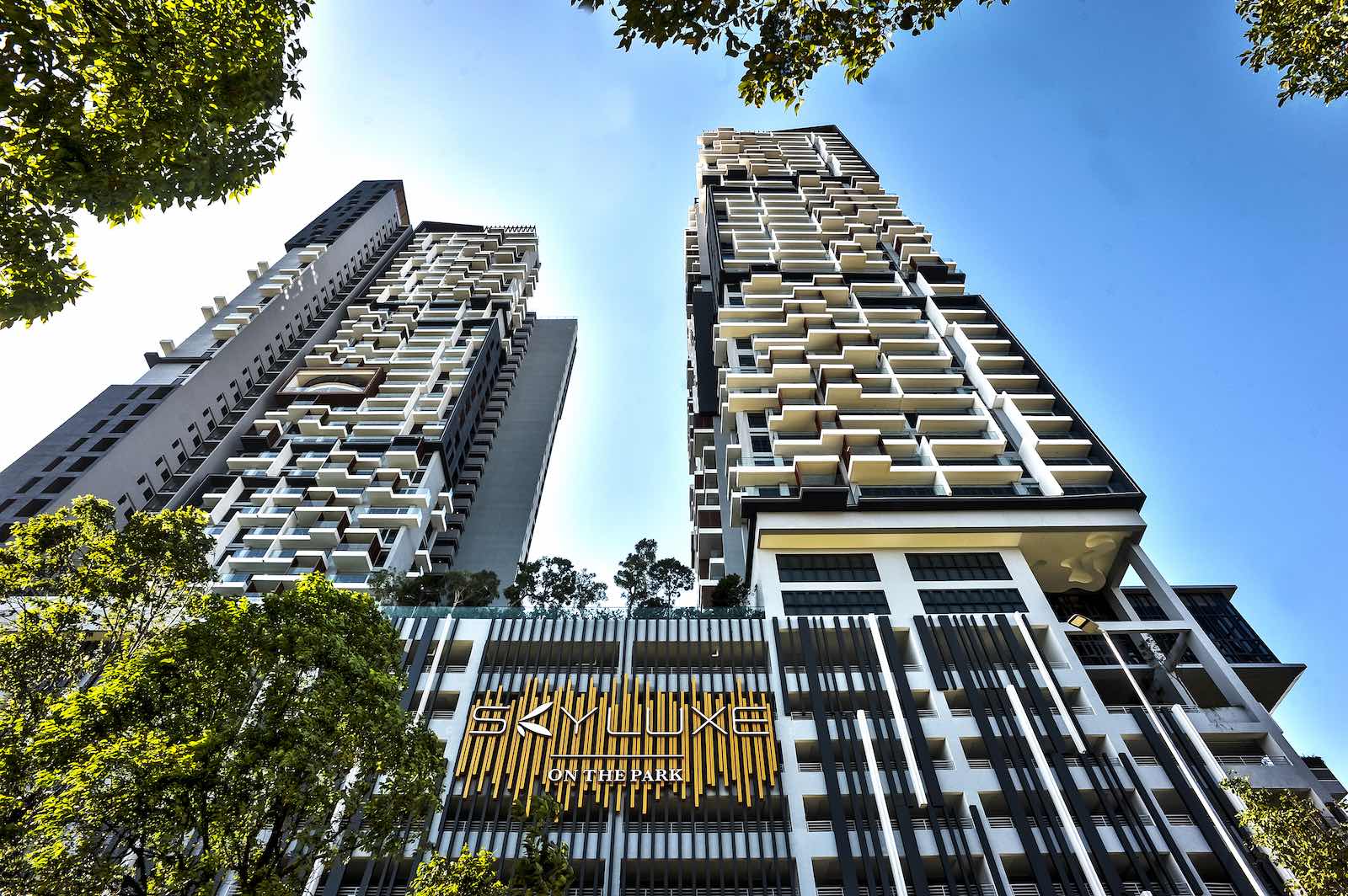 SkyLuxe On The Park is situated in a prime spot of Bukit Jalil, Kuala Lumpur. Developed by SkyLuxe Development Sdn Bhd, a member of SkyWorld Development Group. It is located close to Anjung Hijau.
SkyLuxe On The Park comprises of two towers with a total of 477 units. There are six contemporary and practical layouts to choose from with built-up areas ranging between 661 and 1,224 sf. The development is surrounded by green environment to fit the design of SkyLuxe that is inspired by earth's elements. For other sports and recreational activities, Bukit Jalil Recreational Park, Bukit Jalil Golf & Country Resort and Bukit Jalil National Sports Complex are just mere minutes away.
To give residents a convenient living, SkyLuxe features 24 contemporary lifestyle facilities. The facilities include maze garden, sky garden, jacuzzi, infinity pool, wading pool, garden terrace, kitchen garden, reading room and multipurpose hall. There is also a dedicated recreational podium comprises urban facilities and landscaped gardens.
Amenities wise, there are aplenty that are within the vicinity of SkyLuxe, such as the upcoming Pavilion 2 Mall, which will be accessible via a link bridge situated just 0.5km away from SkyLuxe, upcoming Paradigm KL OUG, Endah Parade, The Mines, Giant Hypermarket, International Medical University (IMU), Bukit Jalil Sports School, Bukit Jali Primary School, Asia Pacific University (APU) as well as Lai Meng Kindergarten and Primary School.
The Andes, Bukit Jalil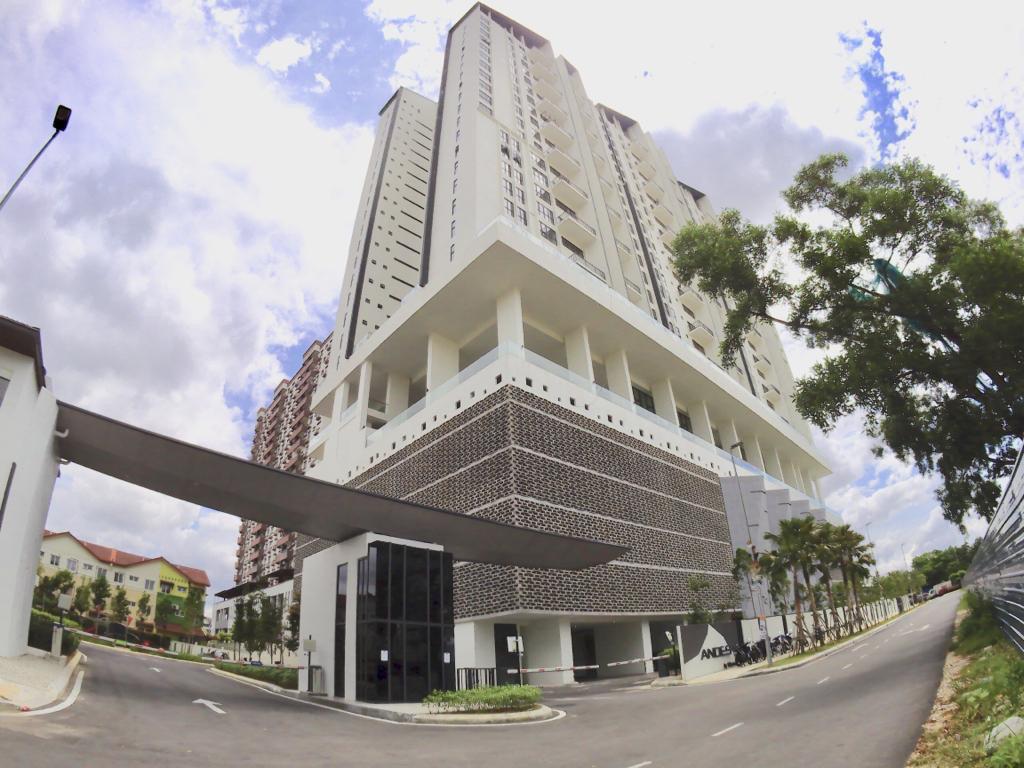 The Andes is the name of a freehold development located in the borderline between Bukit Jalil and Puchong, and it completed in 2018. This property is under the helm of Villamas, and it is made of two residential unit types, condominium and villa terrace. Hence, in the borderline of this project, one would find two blocks of condominium buildings and a row of villa terrace houses. Mutiara Bukit Jalil and Kinrara Mas.
Standing at a height of 20 storeys, the two condominium blocks at The Andes will be seen beside the triple-storey villa terrace. Two of the villa terrace units will have extra garden space compared to the other twenty. Meanwhile, six bedrooms (plus one utility room) and six bathrooms fill the units. On the other hand, the condominiums consist of 353 units, all with built-up sizes from 1,105 to 1,842 sf. One of the layouts, Type B2, even features a studio space with a dual-key system, further widening the options available for The Andes.
The units of The Andes are furnished with many surprisingly sweet benefits. One is the attached double volume balcony, while another is the two master bedrooms in the villa units. A few of the higher-end units would come with private roof garden and a private lift lobby. Another interesting prospect of The Andes is the facilities provided. Celebrity kitchen is a public space for those who want to have a gathering or a quick party. Reading pod is basically a space for people to read and relax. Onsen spa and sauna provide stress-relieving hang out points. The other facilities are the rudimentary but still salient ones like swimming pool, gymnasium, yoga studio, kindergarten, squash court, surau, barbecue area and others.
The Treez, Bukit Jalil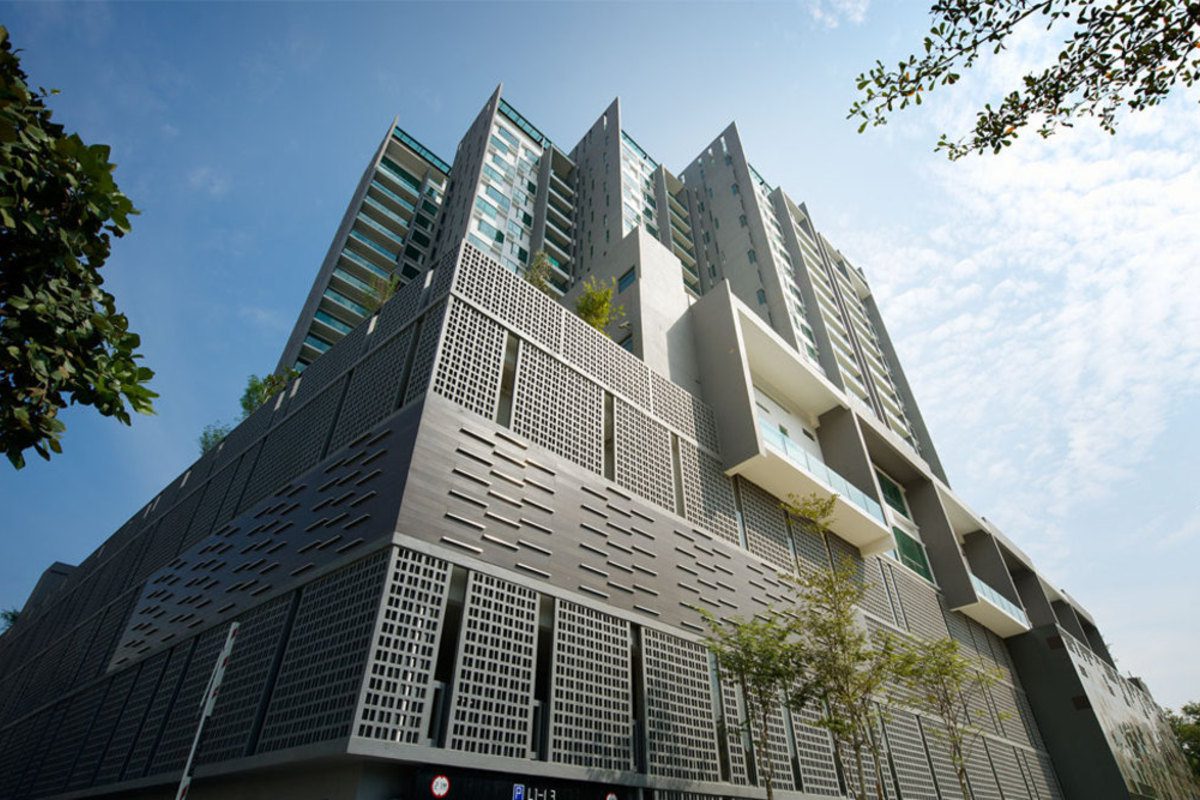 The Treez (also known as The Treez Jalil Residence) in Bukit Jalil is a mixed residential development of a condominium and link houses. It is developed by Exsim Group of Companies, and has a gross development value (GDV) of RM190 million, which also built The Rainz. It is close to the Arena Green, and Green Avenue.
Living up to its name, The Treez is a green development that follows GBI Accreditation Panel (GBIAP) high standard that highlights sustainable site planning and management, indoor environmental quality, materials and resources, energy efficiency, water efficiency and innovation.
Sited on a 2.6 acres freehold land, The Treez comprises of condominiums, condo-villas, penthouses and link villas. Condominium unit has layout size ranging from 1,409 sf to 1,700 sf and comes with 2 car park bays. The condo villa is a 3,206 sf unit and built with private entertainment room and some units come with private garden and car park for 3 cars.
There are a total of 9 penthouse units in The Treez, measuring from 3,367 sf to 4,647 sf with 180 degree stunning vistas and comes with 4 car park bays. The link villa has the largest built-up size, at 4,344 sf, and each unit comes with private lift, individual roof-top garden and 4 car park bays on the ground floor.
Covillea, Bukit Jalil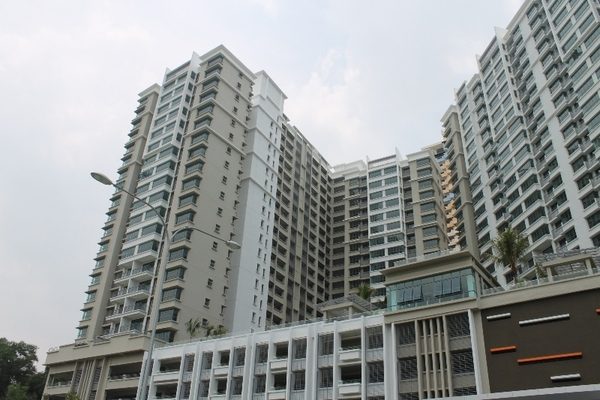 Covillea is a luxury condominium that comprises 2 blocks of 20-storey buildings that house a total of 308 units. It is beautifully located along Jalan Barat at Bukit Jalil, Kuala Lumpur. As one can see from its surrounding is filled with lush greenery scenery, which from a state-of-the-art tropical facade to the landscaped tropical garden and the expansive golf course as well. This exclusive development is developed by a well-known property developer Berjaya Golf Resort.
Covillea is developed on a 2.91-acre of freehold land, and it offers large built-ups for the units which are ranging from 1,293 sf to 2,139 sf. Those ground floor units come with extra land, which can accommodate a private garden while those lower floor units will have balconies with visible golf course view or infinity pool deck. For the higher floor units, there will be full height windows enabling the natural lighting, ventilation and bringing you a panoramic golf course view. Each unit will be attached with 3+1 bedrooms and 3 bathrooms. Besides, it comes with 2 free parking bays and separate drop-off areas with their own lift lobbies. The launching price for one unit is approximately from RM378,988 to RM829,850.
Covillea is completed with full condominium facilities to ease and leisure the residents. It includes gymnasium, barbecue area, business centre, 24-hour security system, cafeteria, clubhouse, Jacuzzi, jogging track, mini market, nursery, playground, salon, sauna, squash court, swimming pool, wading pool and tennis court. Other than that, Covillea is an exclusive residential address in Bukit Jalil, as numerous amenities can be accessible easily, and most of them are within walking distance such as Bukit Komanwel Recreation Park, 80-acre Bukit Jalil International Park, Bukit Jalil 18-hole golf course, National Sport Complexes, Endah Parade, Bukit Jalil LRT station, Sri Petaling LRT station, Technology Park Malaysia, IMU and some schools.
Kiara Residence, Bukit Jalil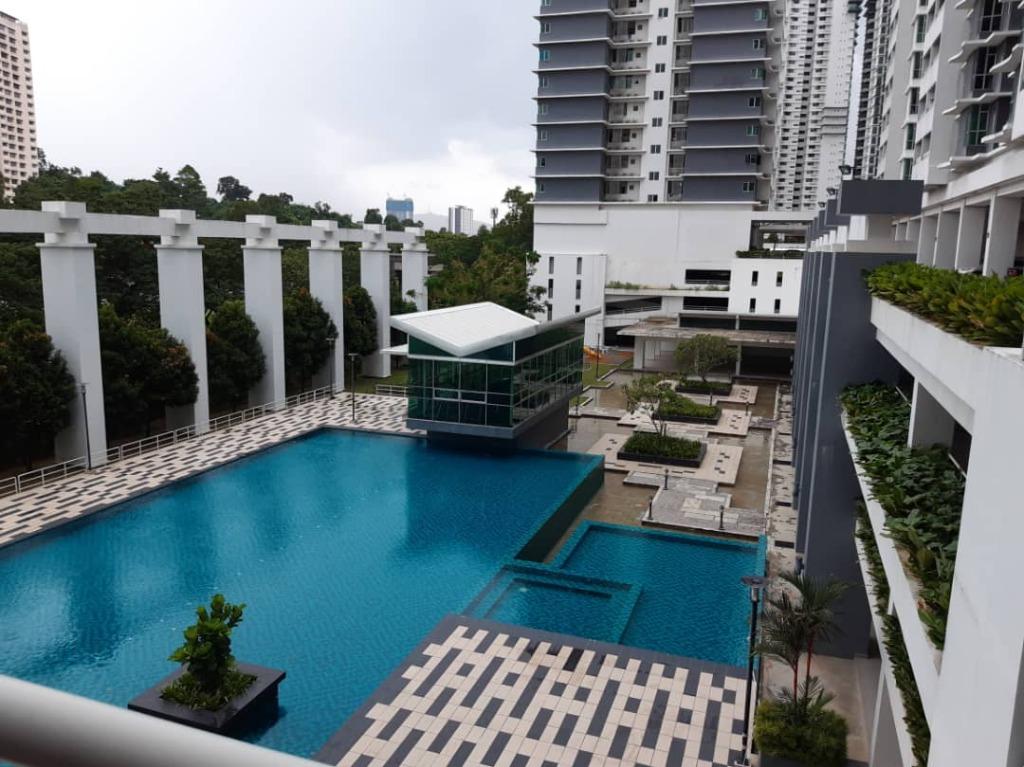 Kiara Residence is a leasehold condominium development sited along KESAS Highway in Bukit Jalil. It is in front of Bukit OUG Condominium and neighbors The Rainz.
Sited on 4.528 acres of land, Kiara Residence comprises 4 blocks with 10 or 12 floors per block and 8 units per floor. Every unit is corner unit. There are a total of 360 condominium units with 3 different layouts to choose from with built-up sizes from 1,050 sf (Type A), 1,291 sf (Type B) and 1,454 sf (Type C). Each unit comes with a two car park bays. Early birds shall
In terms of accessibility, Kiara Residence is accessible via Jalan Awan Cina of Taman Yarl which is connected via Jalan Awan Besar from Kesas Highway and Jalan Gembira. Besides that, there is a future link to Bukit Jalil via a new proposed road. It is near Kesas Highway Access and Bukit Jalil-Puchong Highway.
Savanna 1, Bukit Jalil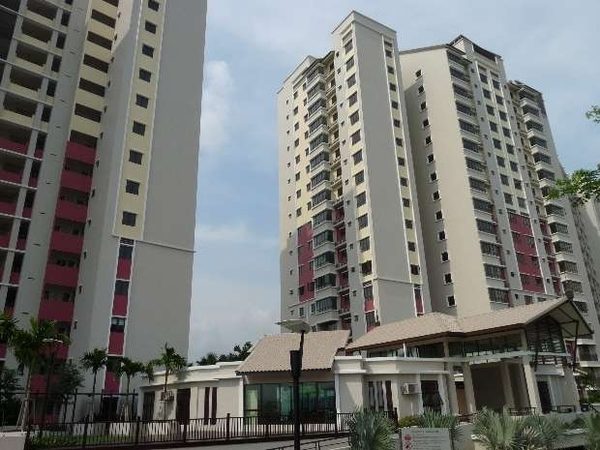 Savanna 1 is a condominium developed by Berjaya Land. The condominium is located in the Bukit Jalil vicinity. It consists of two blocks of 22-storey condo which houses a total of 408 units. This freehold condo was completed in October 2008, it is close to Covillea and Arena Green.
Of the two blocks, Block B was sold to Hanju Savanna, a Korean developer. The units on the block were upgraded with higher quality tiles compared to Block A. Block B was sold initially with golf memberships only to Koreans, but the remaining units were opened to locals later on.
Savanna 1 is located along Jalan Bukit Jalil / Kuala Lumpur – Putrajaya Expressway. It is close to nearby townships such as Sri Petaling and Cheras. It is easily accessible via KESAS Highway, MRR2, Federal Highway and KL – Seremban Highway.
Savanna 1 is also near to major public amenities such as LRT station, Sports Complex, schools and institution of higher learning (SK Seri Saujana, SMK Bandar Baru Seri Petaling, IMU and APIIT), Technology Park Malaysia, Bukit Jalil Golf and Country Resort, Bukit Jalil Recreational Park and many others.
KM1, Bukit Jalil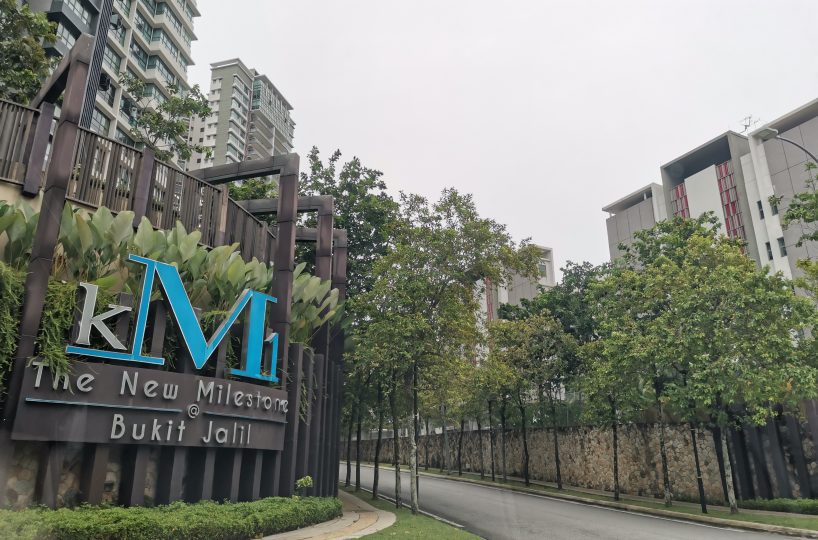 KM1 is another newly launched condominium located in Bukit Jalil. It is well located facing Bukit Jalil Gold & Country Resort and also overlooking Bukit Jalil Recreational Park. It neighbors Green Avenue, Jalil Sutera and Bukit OUG Condominium.
KM1, a 3.67 acre freehold condominium, comprises of 2 blocks with 7 units per floor. Units have built-up sizes ranging from 1,335 sf to 1,508 sf. Every unit comes with 2 car park bays.
Numerous amenities can be found near KM1. Just opposite the road is The Link Business Centre, an urban commercial centre also by Berjaya. It is also near to Aked Esplanade. For avid golfer, it is just minutes away to Bukit Jalil Golf & Country Club. It is also near to Bukit Jalil Recreational Park and Bukit Jalil National Sports Complex.
In terms of accessibility, KM1 is well connected with extensive road and highway networks. It is accessible via Shah Alam Expressway (KESAS), Bukit Jalil Expressway, Kuala Lumpur-Putrajaya Maju Expressway (MEX), KL-Seremban Highway and Jalan Klang Lama (via Jalan Awan Besar). It is just 9km away from Mid Valley City, and 12km away from KLCC.
Green Avenue, Bukit Jalil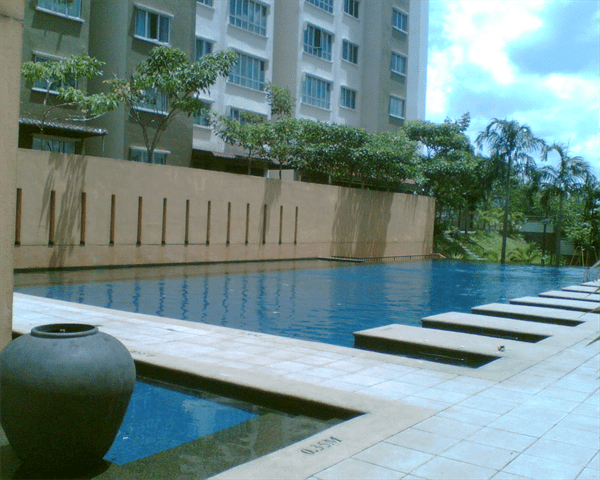 Green Avenue is a condominium development carrying freehold title located in the developing neighborhood Bukit Jalil. Similar developments within the vicinity includes Aked Esplanad, KM1 and Kiara Residence. It comprises of 2 blocks of 16-storey tower housing a total of 390 units.
Each of these units typically have 3+1 bedrooms and 2 bathrooms with an average built-up size of 1,080 sf. Facilities provided include gymnasium and swimming pool to name a few. Residents have a wide array of amenities to pick from. Starting with shopping malls, the condominium is situated within close proximity to many malls such as Mid Valley Megamall, IOI Shopping Mall and Giant hypermarket; all of which are hosts to all sorts of daily necessities and luxuries.
Apart from the many amenities within close proximity, in terms of recreational activities, there is the Bukit Jalil GOlf & Country Resort for golf enthusiasts. Educational institution such as SMK Bukit Jalil and International Medical University can both be accessed within 20 minutes driving distance. It is well-connected via several major highways such as Kesas highway, Damansara-Puchong highway and Seremban highway. For public transportation, residents can always head to the RapidKL LRT Sri Petaling station or RapidKL Bukit Jalil both of which are located not more than 2km away.