Description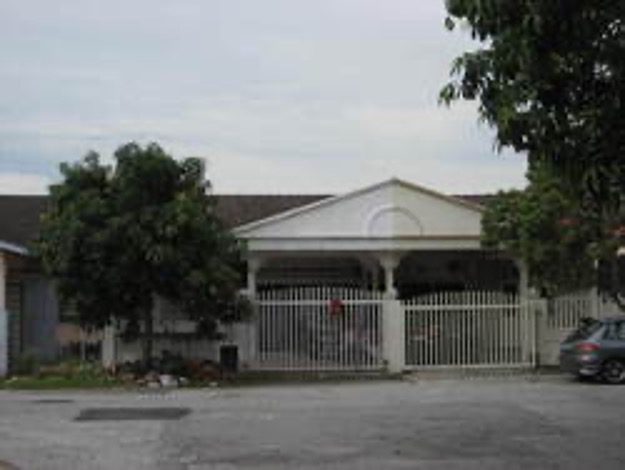 Taman Bukit Kuchai is a mature residential township located in Puchong, Selangor. The township is located adjacent to Aman Sari, Merak Apartment and Kesuma Apartment.
Taman Bukit Kuchai houses leasehold bungalows, 2-storey semi-detached houses and 1-storey terrace houses. A standard bungalow unit in Taman Bukit Kuchai has a land area of about 12,605 sf with a built-up area of around 3,810 sf. The bungalow is equipped with 8 bedrooms and 5 bathrooms.
The 2-storey semi-detached house comes with a land area of about 4,000 sf and contains 5 bedrooms and 5 bathrooms. The 1-storey terrace house comes with a land area of approximately 1,500 sf and is equipped with 3 bedrooms and 2 bathrooms.
Residents of Taman Bukit Kuchai get to enjoy many amenities that are located within the township itself. For example, there are rows of shop lots located in the middle of the township to serve all residents in the township. There are cafes, coffee shops, mini markets, offices, workshops, clinics and more.
Besides that, there is also a night market located right within Taman Bukit Kuchai which operates every Friday night, selling ample goods ranging from food to household products. Being situated near to other townships also means that residents get to enjoy amenities from their neighboring townships; like the Giant Hypermarket which is just a short 7 minutes' drive away.
There are also 3 schools positioned within Taman Bukit Kuchai namely SJK(C) Yak Chee, Sekolah Agama Puchong and SK Bukit Kuchai. Apart from that, there is also a BHP petrol kiosk situated right next to the well known Guan Yin Temple, both located within the township itself.
Taman Bukit Kuchai is easily accessible using Jalan Puchong. The nearest public transportation is the bus station located at Taman Tenaga which is about a 10 minutes' walking away from Taman Bukit Kuchai. Taman Bukit Kuchai is also close-by Aman Sari , Kinrara Hills , and O2 City Puchong .
Property Details
Name: Taman Bukit Kuchai
Address: Puchong, Selangor
Type: Bungalow, 2-Storey Semi-Detached, 1-Storey Terrace House
Tenure: Leasehold
No. of Bedrooms
Bungalow: 8
Semi-Detached: 5
Terrace House: 3
No. of Bathrooms
Bungalow: 5
Semi-Detached: 5
Terrace House: 2
Land Area
Bungalow: 12,605 sf
Semi-Detached: 4,000 sf
Terrace House: 1,500 sf
Built-up
Bungalow: 3,810 sf
Subsale Price
Bungalow: From RM2,600,000
Semi-Detached: From RM1,788,000
Facilities
Shops
Schools
Temple
Petrol kiosk
Night market
Analysis
There were cases of robbery reported in the last few years. Cases of robberies were even reported in the news where a syndicate was involved in threatening and blackmailing motorcyclists at intersections and traffic lights. However, despite the crime rates, residents should not be overly stressed out by this issue as activities like community policing are being held out in different areas of Puchong to educate residents on how to prevent and react if these cases were to happen to them.
On a brighter note, there are also heart warming stories like charity funds being raised to help expand a retirement home in Taman Bukit Kuchai. Rumah Victory has since purchased another semi-detached home for the elderly with the help of many kind-hearted citizens.
Many residents of Taman Bukit Kuchai have helped to raise funds by selling goods at their respective booths at a recent carnival run by Rumah Victory. This remained as a positive note to potential buyers there as residents are seen helping each other out during times in need like these.