Description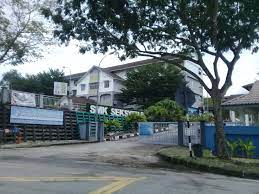 Section 8 is a mix of residential and commercial area sited at Kota Damansara, Selangor Darul Ehsan. Some of the residential developments that are located near to Section 8 are De Rozelle, Rimba Riang and Section 7 to name a few.
Section 8 houses a variety of leasehold properties which include terrace houses, bungalow units, condominiums, apartments, shop-offices as well as lands. Bungalow houses here typically consist of a land area of 10,200 sf and have 6 bedrooms and 6 bathrooms. Terrace units on the other hand have a land area of 2,040 sf with a built-up area of 1,670 sf and each unit typically consists of 4 bedrooms and 3 bathrooms.
There are some low to medium cost apartments and a condominium here (Kasturi Idaman) as well. The shop-offices have a built-up area of 900 sf. There are also bungalow lands that start from 8,457 sf. Residents of Section 8 can easily find amenities such as restaurants, cafes, mini market, clinics, convenience store, banks, saloons, workshops and even a maternity hospital within the vicinity of Section 8.
Apart from those amenities, residents can also head over to their neighboring residential area which is Section 7 where they can find more amenities like petrol kiosks and many more which are located along Persiaran Jalil. SMK Sek 10 Kota Damansara, SK Sek 9 Kota Damansara, SK Sek 11 Kota Damansara and SK Sungai Buloh S7 are just some of the schools that are positioned within a 1.5 km radius away from Section 8.
Jalan Sungai Buloh or Persiaran Jalil are some of the routes that one can use to locate Section 8. Alternatively, for those who travel via public transportation they can also find the Bandar Utama Express Bus Terminal which is sited about a 3.39 km away from Section 8. In a few years, the residents will enjoy getting connected via MRT and Putra LRT as there are stations being built located in Kota Damansara.
Property Details
Name: Section 8
Address: Kota Damansara, Selangor
Type: Condominium, Terrace, Bungalow, Shop-Office & Land
Tenure: Leasehold
of Bedrooms
of Bathrooms
Land Area

Bungalow: 10,200 sf
Terrace: 2,040 sf
Land: 8,457 sf

Built-up

Terrace: 1,670 sf
Shop-Office: 900 sf
Facilities
Analysis
Properties that are facing the lake might be able to fetch a higher price as some people might fancy the lake view as views like that are hard to come by especially when the property is located within the city. However, there are also some which are facing the huge Kota Damansara cemetery which might be an issue to some potential buyers as houses facing the cemetery, to some, are not that auspicious as should be avoided. But this still narrows down to personal preferences as houses in this area are expected to increase and rentals do look promising as well.