Description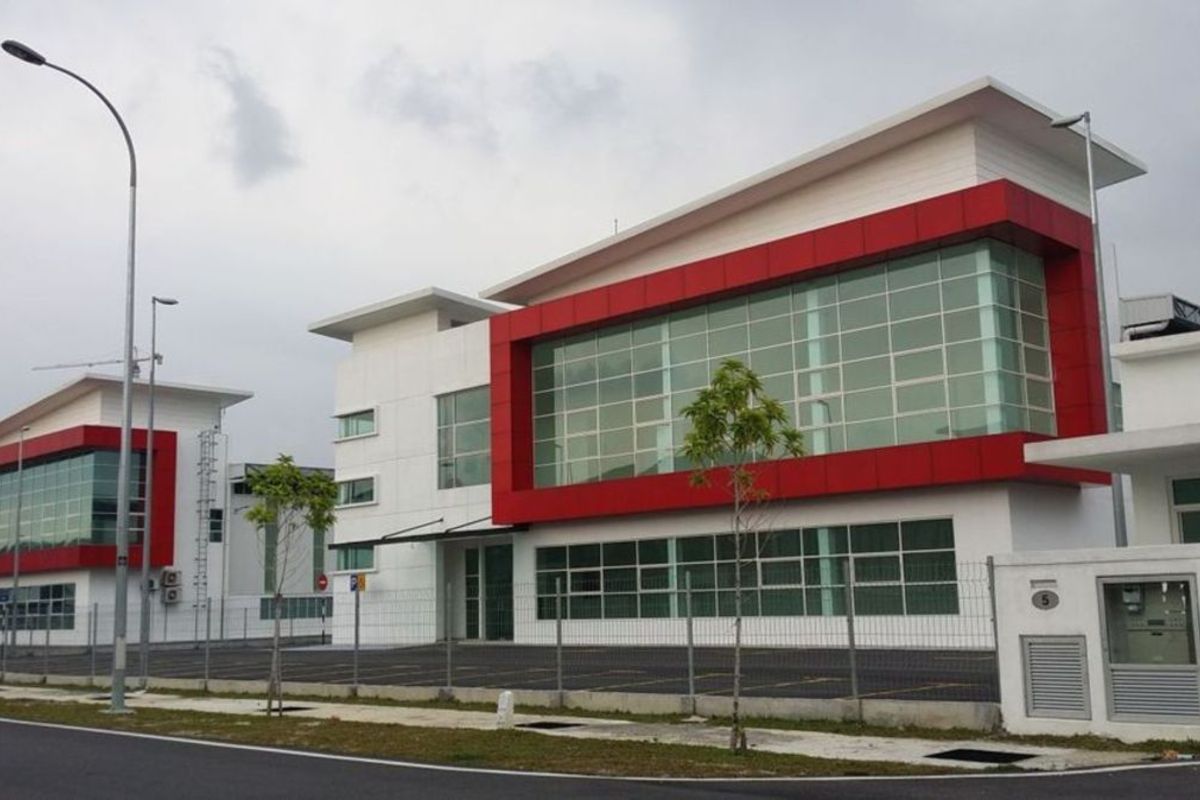 Putra Industrial Park is a freehold, industrial development located in Puchong, Selangor. The developers are Tanming Berhad, and development initially started in the year 2011. It is located beside a housing areas with multiple residential developments, including Taman Mas Sepang, Calisa Residences, Penaga Mas and Koi Prima.
All units at the Putra Industrial Park are double-storeyed, and come with an open area for industrial use, along with a small portion allocated for offices. There are toilets located in both floors, and it is also convenient to convert one of the rooms in the a male/female prayer room as the developers have included it in their plans. Built-ups start from 21,600 sf, and there is a total of 57 units with this development.
Units are Putra Industrial Park are designed for maximum flexibility, having many features that would allow for great customizability. The facade of the building is glazed as to allow for natural light to enter the building, whilst being aesthetically pleasing at the same time. Units also comes with a high ceiling so as to allow for a good flexibility in terms of industrial use, having a 30 ft ceiling clearance in the factory area. There are also no column within the industrial floor, allowing for maximum utilization of space as well. Floors are reinforced in the loading bay to be heavy duty as well.
Putra Industrial Park is strategically located, fronting the ELITE Highway and this frontage would give businesses more exposure as the ELITE Highways sees a lot of traffic daily. Every factory comes with a Guard House for own private security guards. The industrial estate will have security guards for additional security.
Putra Industrial Park is also relatively close to major logistic and distribution hubs including Northport, Westport, and the Kuala Lumpur International Airport, all of which are approximately 25 – 30 kilometers away. The nearest commercial area with access to banks could be located in Putra Heights. Putra Industrial Park is well connected via several highways. Nearby, there is the mentioned ELITE Highway, the South Klang Valley Expressway (SKVE), and the Lebuhraya Damansara – Puchong (LDP). Jalan Puchong is also easily accessible, and it is one of the main roads within the area. Putra Industrial Park is also close-by Puchong Pertama 3 , Taman Aman Putra ,  Taman Merati Jaya Puchong .
Property Details
Name: Putra Industrial Park
Address: Off Jalan Dagang Mas 1, 47120 Puchong, Selangor
Developer: Tanming Berhad
Completion Date: June 2014 (estimate)
Type: Factory
of Units: 57
of Bathrooms: 2
Land Area: From 1 acre
Built-up: From 21,600 sf
Analysis
The location of the development is right next to a housing development, which raises environmental concerns by the residents nearby. The location is some ways away from the transportation hubs in Klang and the Kuala Lumpur International Airport, and quite given that it fronts the ELITE Highway which connects to the airport. Units are well designed, and the developers have considerable experience with industrial developments as well.