Description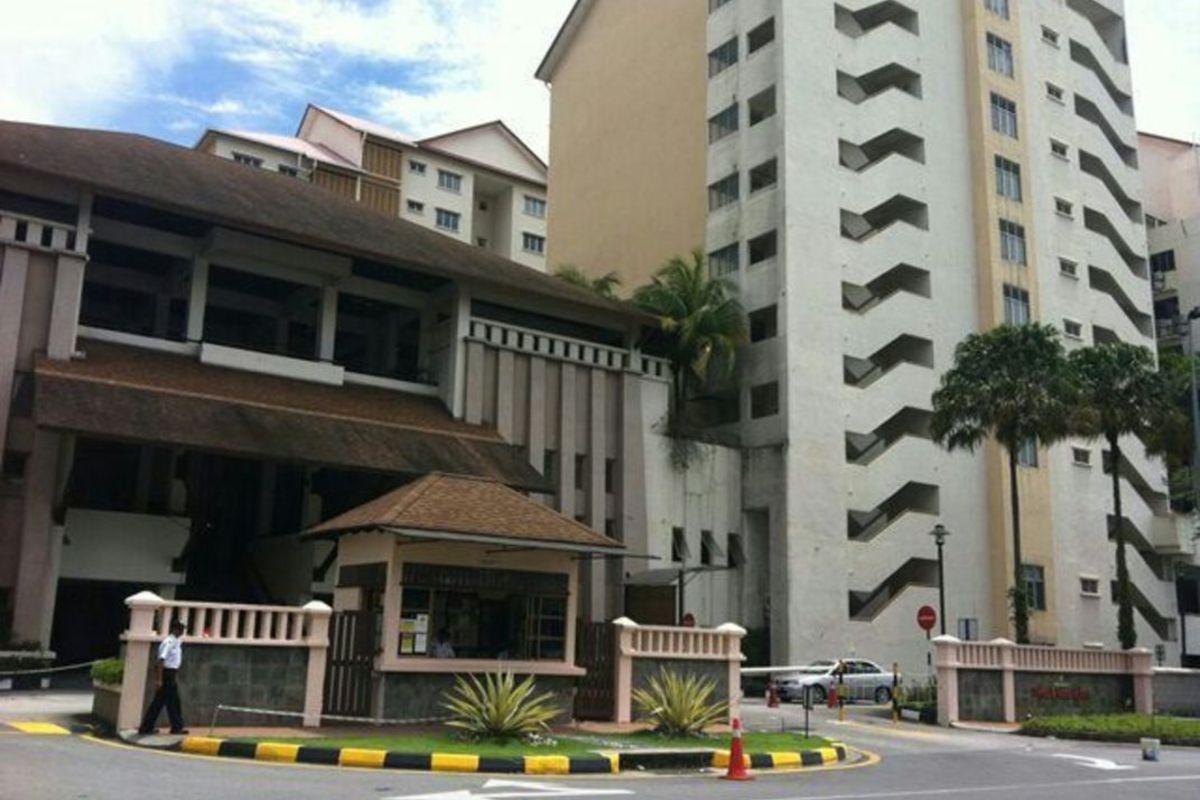 Puncak Nusa Kelana is a resort-style condominium located adjacent to Jalan Lapangan Terbang Subang, in Ara Damansara vicinity. It is located right in between Puncak Seri Kelana and Citta.
This leasehold condominium comprises 4 blocks of 15-storey condominium. It offers units with built-ups ranging from 1,235 sf to 1,328 sf with 3 or 3+1 bedrooms and 2 or 3 bathrooms. Full condominium facilities are provided including swimming pool. Squash court, covered car park, gymnasium and mini market to name a few.
Puncak Nusa Kelana is well surrounded by abundance of amenities – and most of them are within minutes by foot. Two schools are just besides it, namely SMK Lembah Subang and SRK Lembah Subang.
Right in front the condominium is a new community shopping mall, named Citta Strip Mall. Besides that, it is within minutes of walking to Dana 1 Commercial Centre that contains specialty shops, cafe, restaurants et cetera. Plus, it is near to Saujana Golf and Country Club and Ara Damansara Park.
Being adjacent to Jalan Lapangan Terbang Subang, Puncak Nusa Kelana is just about 7 minutes drive to Subang Jaya SS16 shopping centre strip that hosts Subang Parade, Carrefour Subang and Empire Gallery. It is also within 7 minutes drive to SkyPark (formerly known as Subang Airport).
Accessibility-wise, one can access Puncak Nusa Kelana via Jalan Lapangan Subang that connects to Federal Highway and Kelana-Subang Link. Besides that, Jalan 1A/46 is reachable from Damansara-Puchong Highway (LDP) via the FAS tunnel. It is about 8 minutes drive to Kelana Jaya RapidKL LRT Station and SUbang Jaya KTM Komuter Station.
Property Details
Name: Puncak Nusa Kelana
Address: Jalan PJU 1A/48, Kelana Jaya, 47301 Petaling Jaya, Selangor
Developer: Puncakdana Group
Type: Condominium
Tenure: Leasehold
of Blocks: 4
of Storey: 15
of Bedrooms: 3 – 3+1
of Bathrooms: 2 – 3
Built-up: 1,235 – 1,328 sf
Maintenance Fee: RM0.20 psf
Subsale Price: RM390,000 – RM800,000
Rental: RM1,600 – RM3,400
Facilities
Squash court
Covered car park
Gymnasium
Jogging track
Swimming pool
Mini market
24-hour security
Playground
Market Trends
Analysis
Puncak Nusa Kelana was a hit last-time as it is fronting a man-made lake. However, this man-made lake which is famous among anglers has been converted into a shopping mall (Citta) by the same developer. According to the developer, the site has already being approved for a commercial building in 1998.
With rapid developments in the area, the price of Puncak Nusa Kelana has increased tremendously. It was being asked at below RM200 psf in 2008 and increased to RM240 in 2009. Nowadays, a unit is being asked from RM310 psf onwards.