Description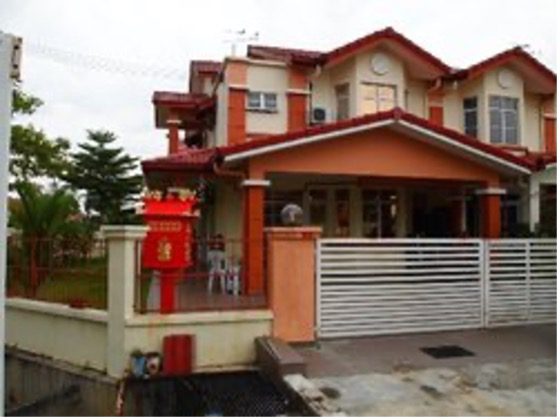 Taman Puchong Tekali is a freehold terrace housing area situated in Puchong. Taman Puchong Tekali is sited within a close proximity to Taman Tasik Prima, Taman Puchong Prima, Lavendar Terrace and 280 Park Homes. It consists of 2-storey terrace houses with a land area of 1,400 sf and a built-up area of 1,653 sf. The standard units here comprise of 4 bedrooms and 3 bathrooms complete with their own private parking space.
Residents can easily find most amenities in Bandar Puteri which is about a 14 minutes' drive away using Persiaran Puchong Permai. Bandar Puteri is a vibrant commercial and residential area which houses ample amenities ranging from supermarkets, clinics, various restaurants serving local and international cuisines, cafes, workshops, pubs, banks, tuition centre, saloons, boutiques and many more, Just about any basic amenities can be easily found in Bandar Puteri, providing much convenience to residents staying nearby.
Should there be any serious medical emergencies, the Columbia Asia Medical Centre Puchong is positioned just a short 14 minutes drive away from Taman Puchong Tekali. As for educational amenities, there are also multiple schools located no more than a 3km distance away from the residential area namely SMK Puchong Utama 1, SK Puchong Utama 1, SK Puchong Utama 2 as well as SMK Puchong Perdana.
Connectivity wise, Taman Puchong Tekali can be easily accessible using routes like Persiaran Puchong Permai. As for those who prefer to travel via public transportation can find several bus and taxi station sited along Persiaran Puchong Permai in which most of them are positioned within a short drive away from Taman Puchong Tekali. It is also within mere minutes' drive to ELITE expressway and Damansara-Puchong Highway. Taman Puchong Tekali is also close-by Koi Prima , Koi Tropika , and Vista Prima Puchong .
Property Details
Name: Taman Puchong Tekali
Address: Puchong, 47100, Selangor
Type: 2-Storey Terrace
Tenure: Freehold
No. of Storey: 2
No. of Bedrooms: 4
No. of Bathrooms: 3
Land Area: 1,400 sf
Built-up: 1,653 sf
Analysis
Property values in Taman Puchong Tekali are expected to appreciate with new residential and commercial developments such as The Wharf, which is now one of Puchong's most anticipated development project are located so near to the residential area. However, [Puchong[ is also known for their traffic congestions in various residential and also commercial areas and if this is not an issue to you, Taman Puchong Tekali can be a viable investment option.