Description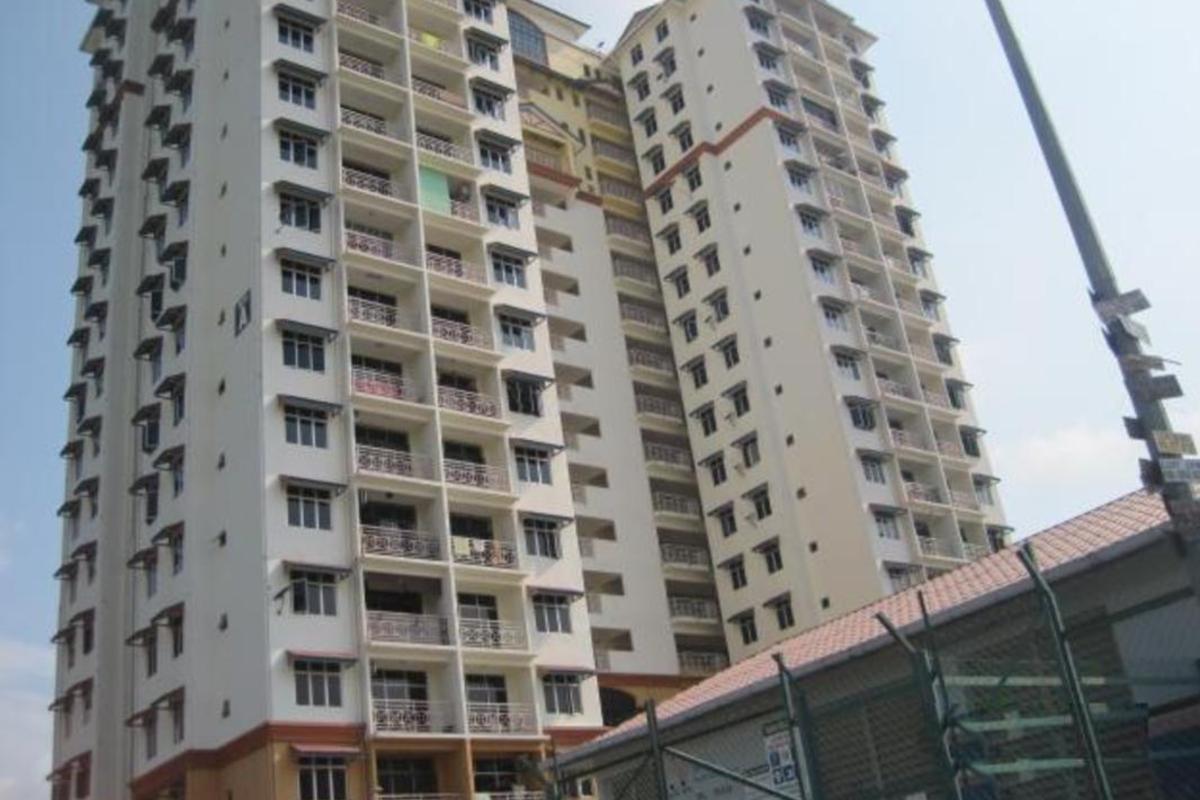 Taman LTAT is a  medium low cost apartment located in Bukit Jalil. It is a freehold residency that was built by an unknown developer and was recently completed. It is located close to Alam Sutera .
The Taman LTAT condominium stands at 18 storeys tall and has a standard layout of 3 bedrooms and 2 bathrooms at either 650 sf or 900 sf, ideal for a small to medium sized family. With an asking price of as low as RM195,000 this condominium is affordable for first time home buyers.
Being a relatively new condominium, many of the units on sale now were bought by investors during the first phase of the development. They are now being sold at a higher price and are all brand new and unfurnished. Being a medium low cost apartment, Taman LTAT does not come with any complimentary furnishing from the developer at all.
In terms of facilities, Taman LTAT provides a full range of condominium facilities. Residents will have a swimming pool, gymnasium, tennis and squash court, playground and jogging track. The 24-hour security team will take care of the resident's safety and residents will also get covered parking. There is also a mini market available on site for grocery shopping. Every unit will have the luxury of a balcony as well.
Being set in Bukit Jalil, Taman LTAT is very centrally located. Mid Valley Megamall and Sunway Pyramid will be a mere 15 minutes away and the Bukit Jalil Stadium will be within walking distance. Set close to Puchong, residents will also be able to patron the resident IOI Mall. Pre-schools, primary schools and secondary schools are aplenty in this area, and there is a close by night market every Wednesday. Eateries are abundant in this area as well.
Residents of Taman LTAT will have very convenient access to the LDP, MEX highway, Seremban highway and North-South highway where they will be able to reach every part of Kuala Lumpur easily. Public transport will be a breeze with the Sri Petaling LRT within walking distance and the Tasik Selatan KTM about 3 km away. Also close by is the Sungai Besi and Bukit Jalil RapidKL bus stations.
Property Details
Name: Taman LTAT
Address: Jalan Bukit Jalil Indah, Bukit Jalil, Kuala Lumpur
Type: Condominium
Tenure: Freehold
of Storey: 18
of Bedrooms: 3
of Bathrooms: 2
Built-up: From 650 sf
Subsale Price: RM140,000 – RM450,000
Rental: RM850 – RM1,500
Facilities
Swimming pool
Gymnasium
Tennis court
Squash court
Playground
Jogging track
24-hour security
Covered parking
Mini market
Market Trends
Analysis
Taman LTAT is set in a very strategic position close to the city centre and various highways. Unfortunately it is these very highways that have become the bane of the resident's lives. There have been complaints from residents that it takes them half an hour just to get out of their housing areas in the morning as the people from Puchong also take the same road to get to the city, causing peak hour mayhem. The complaints appear to be unheeded thus far.
The neighbourhood around Taman LTAT is usually busy as only to be expected when living in the middle of the city. As an investment this condominium might have potential due to its central location which is close to a few forms of public transport, but would make a lousy home as residents will need to face morning traffic mayhem and noise and air pollution on a daily basis.