Description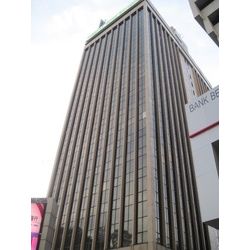 Bangunan Getah Asli is an office tower situated at the busy intersection of Jalan Ampang and Jalan P Ramlee in KLCC. Surrounded by other office towers like Menara Public Bank, Wisma Equity and also the Australian High Commission, the office tower is the headquarters for the Malaysian Rubber Board or Lembaga Getah Malaysia, owner and anchor tenant and other business corporations.
Further down the road from Bangunan Getah Asli is the Avenue K shopping strip and K Residence condominium. Across from Bangunan Getah Asli, is the Kuala Lumpur City Centre and Petronas Twin Towers. The property is owned and managed by LGMC (LGM Properties Corporation).
Bangunan Getah Asli and Menara BGA consists of a 3-storey building and an 18-storey tower located side by side). The original 3-storey building was built in the early 1960's whilst the office towers was built in the 1980's. The buildings are equipped with centralized air-conditioning, 24hr security with CCTV monitoring, a multipurpose hall, tennis court and a cafeteria which has recently been renovated to service the work force there.
Property Details
Name: Bangunan Getah Asli (also known as Menara BGA)
Address: 148 Jalan Ampang, Kampung Baharu, 50200 Kuala Lumpur
Managed by: LGM Properties Corporation
Completion Date: 1960's & 1980's
Tenure: Freehold
Type: Commercial Office
No. of Storey: 19
Rental: From RM4.50 – RM5.50 psf
Facilities
Fibre-optic cables with broadband capability
Basement car park
Centralized air-conditioning
24hr security with CCTV monitoring
Cafeteria
Tennis court
Multipurpose hall
Mini market
Analysis
Menara Bangunan Getah Asli as it is also known is strategically located in the busy CBD (commercial business district) area of Kuala Lumpur and has excellent frontage for public awareness. Known not just to locals, but also to tourists, the busy Jalan Ampang area is host to other prominent buildings but more so, that it fronts the KLCC shopping and recreation area.
Luxury hotels, residences, shopping malls and office towers surround Bangunan Getah Asli. Amenities are aplenty, for example banks, restaurants, fast-food outlets, luxury car showrooms, retail outlets and much more. The LRT line also runs parallel to the building and is just 4 minutes walk to the KLCC RapidKL station.
Most of the floor space in Bangunan Getah Asli is taken up by LGM. Other tenants like Affin Bank, Jones Lang Wootton, Offshore Works and Veritas Architects make up the other available units in the building. Rental per square feet is slightly lower compared to other refurbished office towers like Menara Hap Seng (RM6.00 psf) and UBN Tower located nearby along Jalan P Ramlee.
There is also a multi-purpose hall that is available for rent to the public. Due to its reasonable rental fees, the hall (along with other units to let) are often fully booked or rented out. Popular amongst companies seeking to hold seminars and training sessions, Bangunan Getah Asli has been a good choice especially due to its location.
There is also a tennis court within the office tower but plans are underway to turn it into a futsal court. While the area is strategic, one can only expect that traffic especially during rush hour is chock-a-block. Jalan Ampang is also the main thoroughfare to many hot spots in Kuala Lumpur and as such, even on the weekends, traffic in and out of the area can be heavy too.