Best Luxury Condo In Bangsar South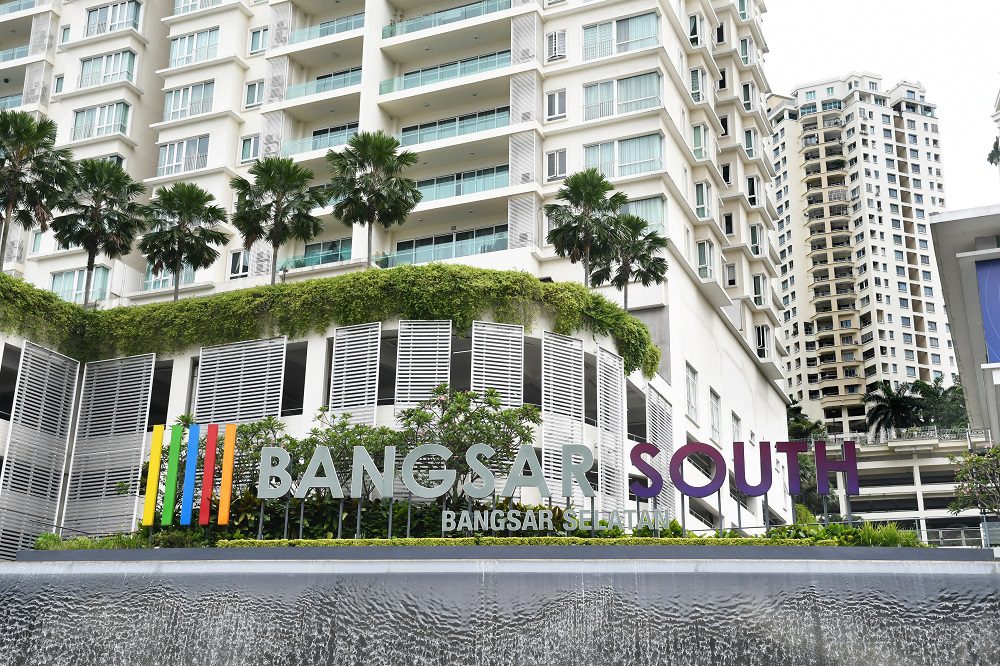 Bangsar South is one of the newest and affluent locations in the Klang Valley, it is a major integrated property development project which sits on the former Kampung Kerinchi site in Kuala Lumpur, Malaysia. It was renamed from Kampung Kerinchi so  the developer could upscale the value of land. The 60-acre (240,000 m2) development was undertaken by UOA Group, which acquired the land once known as south of bangsar back in 2005. The site is located near landmarks Menara Telekom and the Mid Valley Megamall. Other notable landmarks in the vicinity include the Angkasapuri building and the University of Malaya. If you are looking for a great condominium to buy or rent in Bangsar South, we have listed the top luxury condos in Bangsar South for you to choose from:
Top Luxury Condos In Bangsar South
Begonia, Bangsar South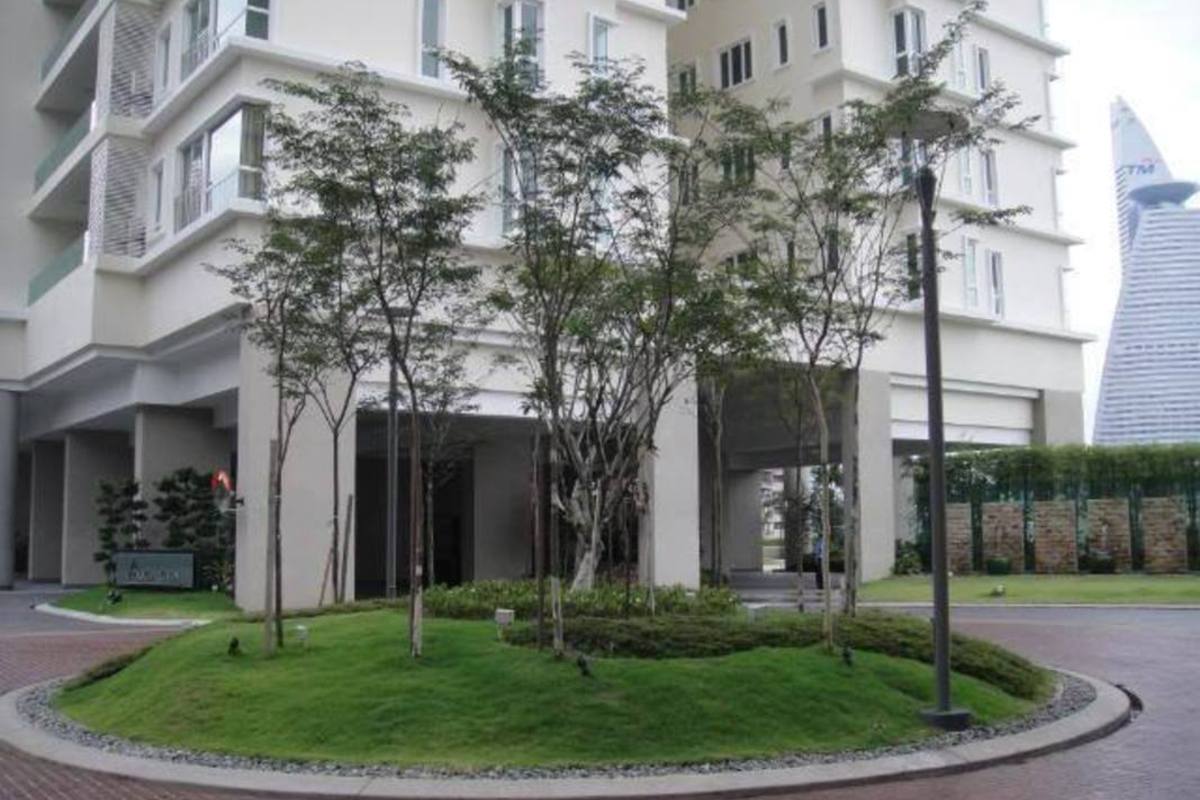 Begonia is a modern condominium located within Bangsar South, along Jalan Kerinchi, Bangsar South, Kuala Lumpur. Neighbouring residences are Camellia, Vertical Suites , Centrio, The Horizon and Apartment Pantai Permai. Begonia is one of The Park Residences developments. This condominium comprises a total of 291 units, with built-up size ranges from 1,260sf to 2,068 sf.
Each unit at Begonia is built with 2, 3 or 4+1 bedrooms. Among amenities provided for the residents include barbecue area, cafeteria, club house, covered parking, gymnasium, jacuzzi, mini market, playground, sauna, swimming pool, wading pool and 24hr security, equipped with CCTV as well as access card system and intercom.
There are ample facilities nearby the residence. Nearby schools are SMK Seri Pantai and SK Methodist, both within 1 km radius. Shopping spree at MidValley Megamall, The Gardens, Bangsar Village and BSC are just about 5 to 10 minutes' drive away. The malls have everything under their roof, including grocery shopping and food outlets.
Camellia, Bangsar South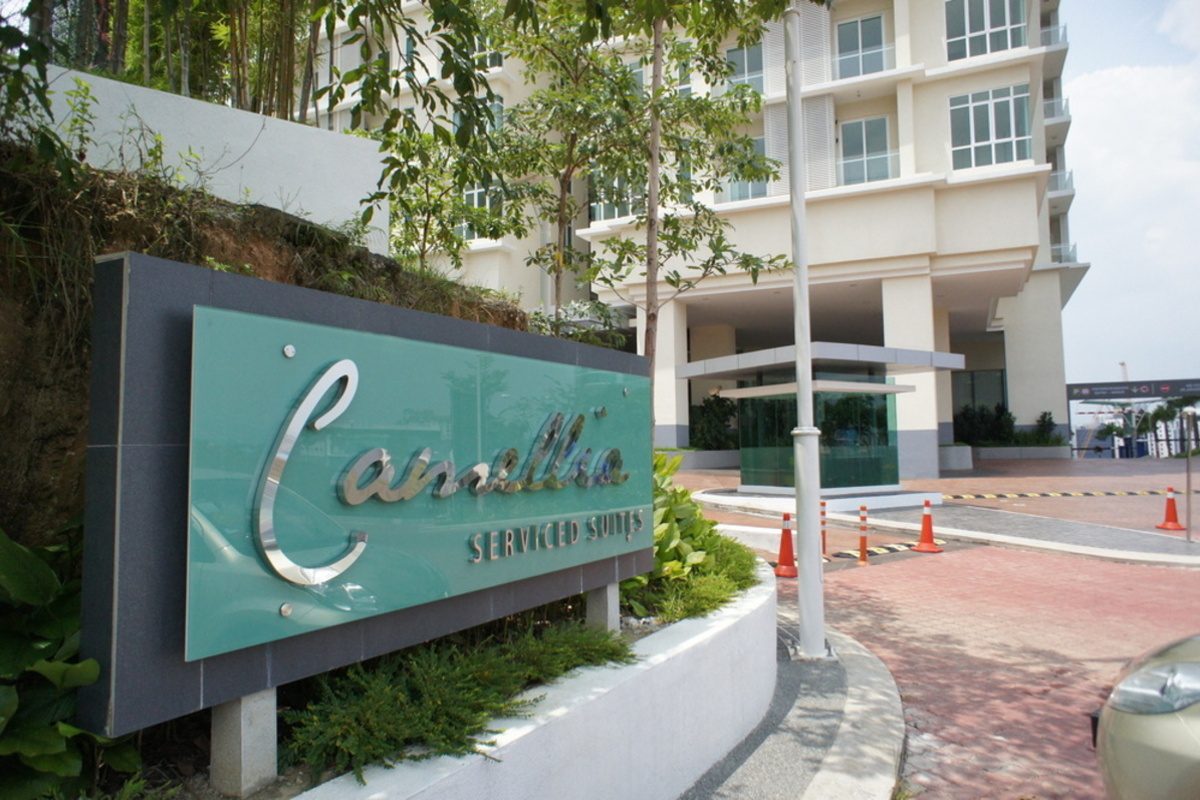 Camellia of the Bangsar South is the highly sought after condominium of the highly discerning in Kuala Lumpur. A leasehold project, Camellia is part of the UOA Group project, it was completed in February 2014. It's neighbours will be the equally prestigious South View and Begonia.
The serviced suites of Camellia is a true high rise that towers at 34 storeys high. Unfortunately interested buyers will only be allowed to purchase units on the first 20 floors as the higher floors after the 22nd floor are reserved for a hotel that will be operating there. Nevertheless this just further adds to the prestige of the development. There will be 720 units in the whole block with 300 units dedicated to the hotel. Residents of the higher floors will will have the privilege of choosing between the KLCC view or a Pantai Panorama view, undoubtedly at a higher price.
Mickey Mouse units of 638 sf are available, ranging up to bigger family units at 1419 sf. Prices start at RM528,000, and if interested buyers hurry they might still be able to get a unit here. The Camellia is unique in the sense that each unit comes either partially or fully furnished with top quality finishing. Lightings are installed in the plaster ceilings, and each unit has a built in TV station, kitchen cabinets, air-conditioners and wardrobes. All the 4 units will have balconies for residents to savor the night air and view except for the unit type A2 that does not come with a balcony.
South View, Bangsar South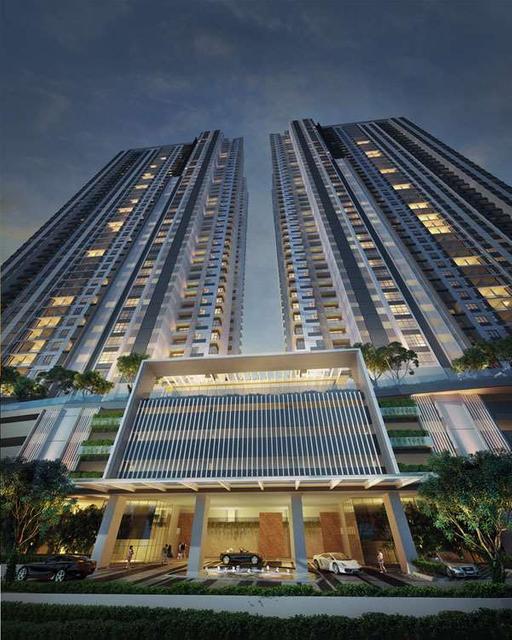 South View is a serviced residence located in the vicinity of Bangsar South. Developed by UOA Group, this freehold residence comes which two towers which has 46 storeys each and a sum of 1,400 units. This development was completed in early 2017 and the built-up of the units varies between 621 sf to 1,121 sf. This entire development was expected to have a gross development value (GDV) of RM450 million.
South View offers six stunning layout designs, whereby Type A1 comes with 1+1 bedrooms and 1 bathroom, which has 648 sf built-up; Type A3 has 1,092 sf built-up with 3 bedrooms and 2 bathrooms; Type B1 has 823 sf built-up with 2 bedrooms and 2 bathrooms; Type B2 has 2 bedrooms and 2 bathrooms with 815 sf built-up; Type C1 has 1,119 sf built-up with 3 bedrooms and 2 bathrooms. Meanwhile, Type C2 comes with 3 bedrooms and 2 bathrooms with 990 sf built-up.
KL Gateway, Bangsar South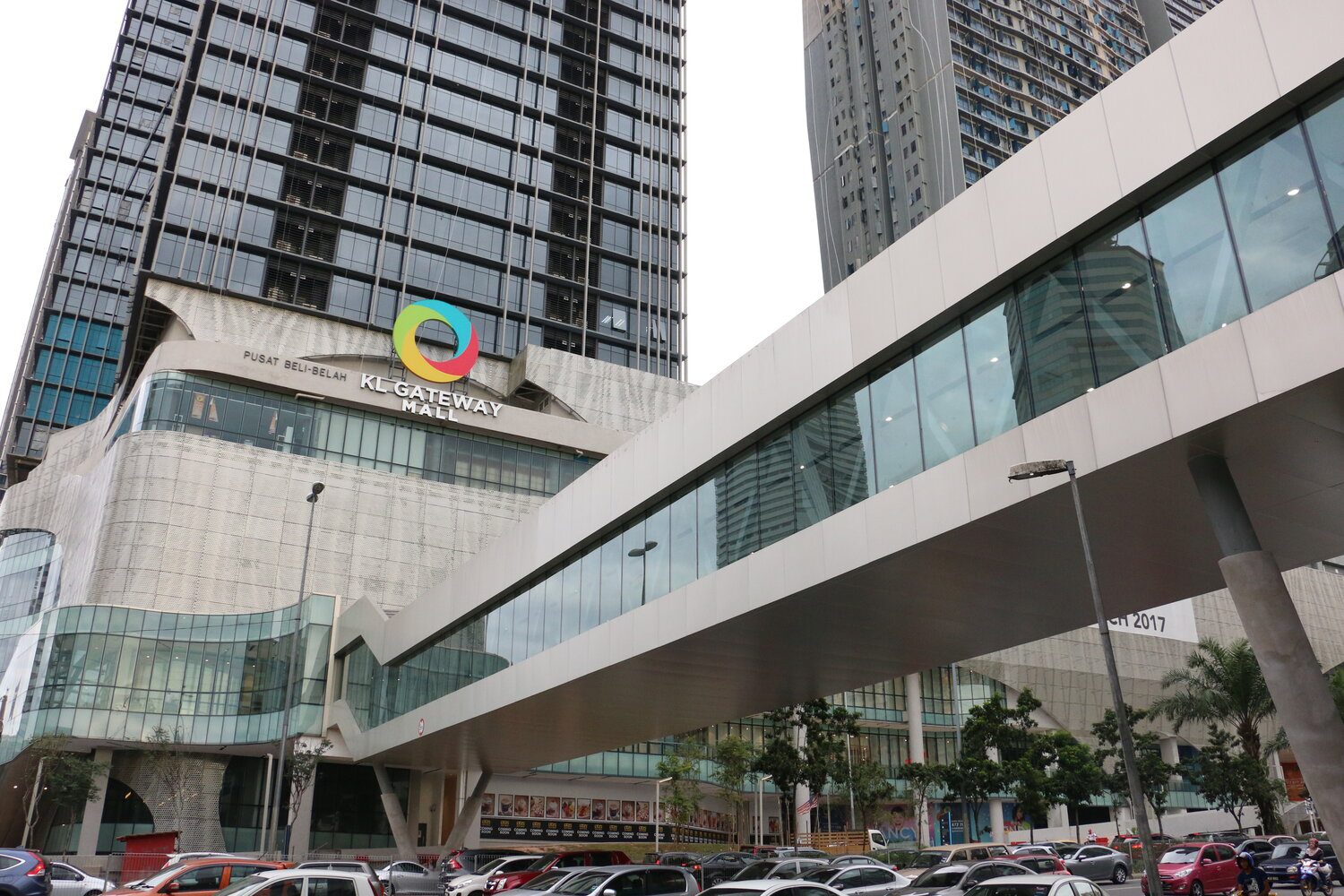 KL Gateway is a massive development located in the vicinity of Bangsar South. Developed by Suez Domain, this mixed development comprises residences, corporate towers and a retail mall. This development comes with 2 serviced apartments, 1 premium residence, 2 office towers and 1 shopping mall. The completion date for this project was on 2016.
The serviced apartments and office tower comes with 33 storey, 33 storey and 38 storey respectively, with a number of 201 units of offices and 357 units of homes. The launch price for the office tower varies between RM919 sq ft to RM1,037 sq ft, depending on the built-up which is between 1,200 sq ft to 11,800 sq ft. Meanwhile, the launch price for the serviced residences varies between RM600 psf to RM900 psf, with built-up ranging between 500 sq ft to 1,098 sq ft. The layouts of the serviced residences comes with the option of 1 bedroom, 1+1 bedrooms, 2 bedrooms and 2+1 bedrooms.
KL Gateway also offers numerous facilities for its tenants and among the conveniences are sky lounge & bar, business lounge, children educare centre with daycare, child enrichment & edutainment, grand central park, iconic ring retail piazza, infinity pool, hydro gym, outdoor jogging track & park, private drop-off, grand lobby, private access to retail mall, 3 tier security system, lobby with turnstiles, CCTV and access card for lift. The developer also focused on going green, whereby the buildings are GBI certified. It is an energy efficient building with clean air technology, rain water harvesting system, brown field development and natural light maximisation. The units would also be equipped with individually controlled FCU air-cond system.
The Park Residences, Bangsar South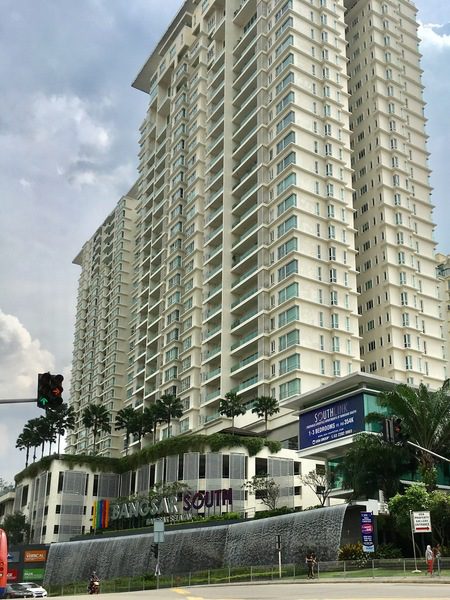 The Park Residences is a condominium within the new township of Bangsar South, which is ideally established within a ten-minute journey to Bangsar, Mid Valley City, KL city centre and Petaling Jaya.
Bangsar South is a huge development project which targeted at the medium to high-end city living market. This exclusive development consists of The Village with a property gallery and F&B; outlets, The Horizon with boutique offices, The Vertical with blocks of commercial offices, The Sphere and the high-end residential condominium – The Park Residences.
The Park Residences is built-up of eight blocks of condominiums with their presence felt against the backdrop of an active cityscape. There are 470 units of modernized condos with a built-up area ranging from 1,260 to 5,840 sf. It consist 2 to 4+1 bedrooms with en-suite bathroom and facilities. Furthermore, facilities here are perfectly equipped, this includes modernistic club house which is suitable for whole family participation.
Also, it has a well-planned 24×7 security system with CCTV surveillance to ensure the safety of the area. There are also sufficient car parks and public transportation available; the University LRT station is within walking distance. In term of accessibility, The Park Residences is easily accessible via Federal Highway and the New Pantai Highway.
Conclusion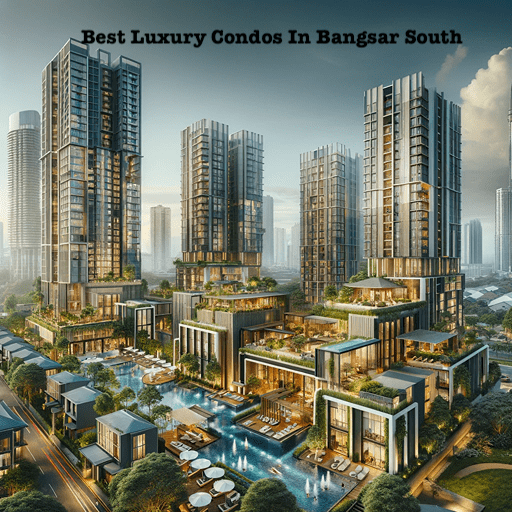 In conclusion, Bangsar South's luxury condo landscape epitomizes upscale urban living in Malaysia. These prestigious developments are more than just homes; they're a fusion of luxury, comfort, and convenience, set in a vibrant, cosmopolitan neighbourhood. With their cutting-edge designs, top-tier amenities, and panoramic views of the city skyline, these condominiums offer an unparalleled living experience. Residents enjoy the best of both worlds – the serenity of a well-appointed home and the buzz of city life, with easy access to shopping, dining, and entertainment options. For those seeking a blend of modern luxury and lifestyle in the heart of Malaysia, the luxury condos in Bangsar South present an ideal choice, symbolising status, sophistication, and a high quality of life.