Description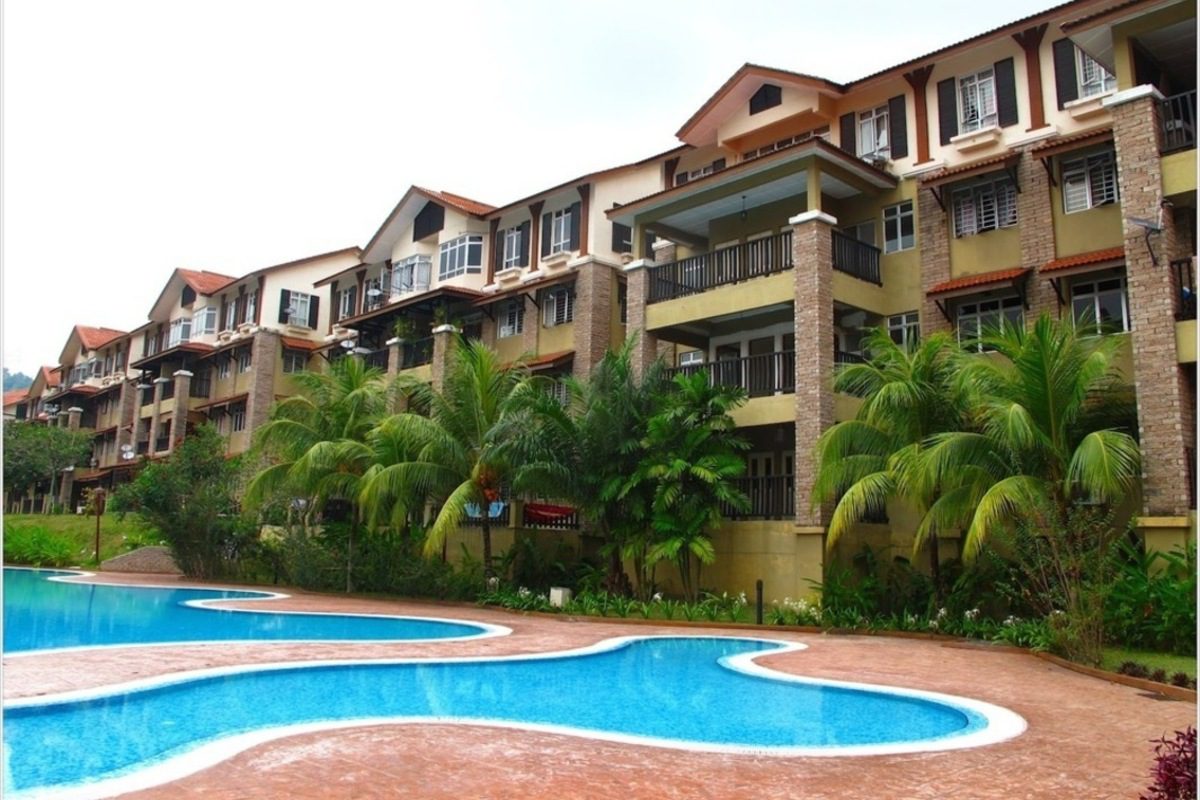 Condo De Rozelle (also known as De Rozelle Condominium) is a high density condominium nestled in Kota Damansara township. It sits on an 11.7-acre freehold site.
Condo De Rozelle comprises four condominium blocks with 100 condominium units per block. It was launched at the end of 2005 and sold under the build then sell (BTS) scheme. The launch prices for the first 3 blocks range from RM175,000 to RM193,000, while the last block was released for prices range from RM185,000 to RM202,000.
Plenty of amenities can be found nearby Condo De Rozelle. SMK Seksyen 10 and Kota Damansara Community Forest are located right next to it. In addition, there are a number of shopping malls located nearby, namely Giant Kota Damansara, The Curve, Tesco Damansara and Ikano.
Property Details
Name: Condo De Rozelle (also known as De Rozelle Condominium)
Address: Section 10, Kota Damansara
Developer: Perbadanan Kemajuan Negeri Selangor (PKNS)
Completion Date

Block A, B & C: December 2005
Block D: February 2009

Type: Condominium
Tenure: Leasehold (99 years)
No. of Blocks: 4
No. of Storey: 8 & 9
No. of Units: 400
Land Area: 11.7 acres
Built-up: 989 sf & 1,040 sf
Layouts
Type A – 3 bedrooms, 1 bathroom (998 sf)
Type B – 3 bedrooms, 1 bathroom (1,040 sf)
Facilities
Cafeteria
Jogging track
Mini market
Playground
Swimming pool
24-hour security
Sepak takraw court
Multi-purpose hall
Analysis
One of the drawbacks of Condo De Rozelle is there is no designated car park for each unit. Hence, car parking is based on first come first park basis. As average modern Malaysian family has more than a car per family, a total of 440 allocated car parks are not sufficient to cater all residents' cars. Not only that, these car parks are not even covered by any roof.
Besides that, most claimed that Condo De Rozelle looked more like a medium-cost apartment rather than a condominium. This is due to its the facilities are not sufficient as there are only 2 lifts to serve 100-unit block, no disposal room provided and the water pipe is not concealed.
In addition, its quality and furnishing are not parallel as other standard condominiums. The condominium uses PVC door instead of normal wooden door. Moreover, it uses wired fence rather than high walls and bricks.